About the Arts & Humanities Initiative (AHI) Program
 
The Office of the Vice President for Research is proud to present the October 2022 Arts & Humanities Initiatives (AHI) Program Awardees: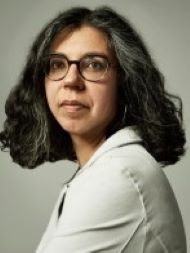 Asha Bhandary, Associate Professor, Department of Philosophy
Arts & Humanities Standard Grant
Being at home: liberal autonomy in an unjust world
Bhandary's book in progress examines self-sovereignty, personal property and individualism—the core values of liberalism— from the evaluative subject position of a woman of color.  The book ultimately advances the next stage in Bhandary's radical liberalism, supplying grounds for a normative critique of political and interpersonal interference in minority women's lives in the current, unjust world.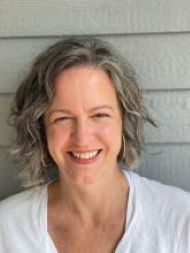 Mariola Espinosa, Associate Professor, Department of History
Arts & Humanities Standard Grant
Sensational Cures: Medicine, Politics, and Popular Culture in the Spanish-Speaking World
Espinosa's project will result in a book exploring the relationships between medical professionals, populist leaders, and popular culture in the early 20th century. Espinosa's research will center on a Spanish physician who captured transnational attention and the admiration of populist leaders in Spain, Italy, and Argentina.
Laurel Farrin, Professor, School of Art & Art History
Arts & Humanities Standard Grant
Weird O
Farrin's new painting project will isolate abstract forms made from repurposed materials, combining them in ways that evoke recognition and humor by defying expectations. Repurposed materials will also be constructed into sculptural forms and used in short videos exploring how and why visual humor occurs.
Jose Fernandez, Assistant Professor, Interdisciplinary Programs
Arts & Humanities Standard Grant
Spanish-Language Print Culture in Texas & the Intellectual Legacy of José de la Luz Sáenz, Alonso Perales, and Américo Paredes
Fernandez will conduct archival research on newspaper articles by three major Latinx writers of the twentieth century—José de la Luz Sáenz, Alonso Perales, and Américo Paredes. Fernandez will examine the links between the books published by these authors and their articles in Spanish-language newspapers in Texas as part of his second book project tentatively titled The Modes of Latinx Literary Production.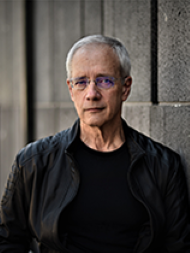 David Gompper, Professor, School of Music
Arts & Humanities Major Project Grant
Contemporary Music from Israel: A festival of music by living Israeli composers
The School of Music will host a seven-day, nine-concert festival from April 17-23, 2023, featuring the works of present-day Israeli composers in collaboration with the Jerusalem Academy of Music and Dance (JAMD). The Meitar Ensemble, comprising eight professional musicians associated with JAMD, will serve as the core group for all instructional interactions and concert performances, and Meitar director Amit Dolberg will serve as the festival's keynote speaker. Learn more about the festival here.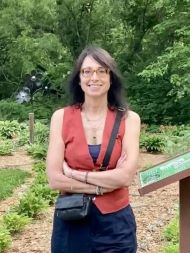 Kathy Lavezzo, Professor, Department of English
Arts & Humanities Standard Grant
Bad Medievalism
Lavezzo's book, Bad Medievalism, under advance contract to Fordham University Press, charts the awkward, disturbing, and depressing links between the medieval period and modernity, particularly with respect to racial discourse. The book calls attention to how arguably the worst components of modernity—racism and racialization—possess medieval roots. The book recovers underappreciated medievalisms of Black writers including novelists Gloria Naylor and Paule Marshall and cultural studies pioneer Stuart Hall.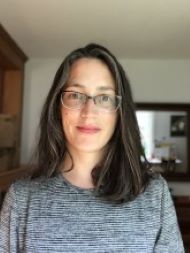 Louise Seamster, Assistant Professor, Departments of Sociology & Criminology and African American Studies
Arts & Humanities Major Project Grant
From Data Access to Data Justice: the Flint Water Disaster Public Document Archive
Seamster's project will create an interactive, public digital archive of 455,000 pages of government emails relating to the Flint Water Crisis released in 2016 by Michigan's then-governor Rick Snyder. The website, to be built in collaboration with students and the UI Libraries' Digital Scholarship and Publishing Studio, will use digital humanities approaches to data cleaning and analysis to increase archival analysis and interactivity. The project will complement Seamster's book manuscript on the political context of the Flint Crisis, which is expected to publish in Spring 2024.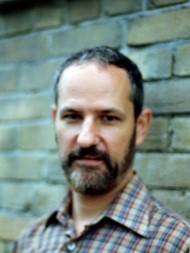 Stephen Voyce, Associate Professor, Department of English
Arts & Humanities Standard Grant
Dark Worlds: Culture, War, and the National Security State
Voyce's book-in-progress addresses how artists, writers, and filmmakers engage with the clandestine activities of national security actors, helping their audience to see a highly regulated but incredibly secretive form of warfare. Voyce draws on an international group of makers to understand the changing natures of war and global security today.
About the Arts & Humanities Initiative (AHI) Program
 
The Office of the Vice President for Research is proud to present the October 2021 Arts & Humanities Initiatives (AHI) Program Awardees: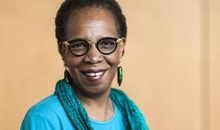 Loyce Arthur, Associate Professor, Department of Theatre Arts
Arts & Humanities Initiative Standard Grant
Art and Conversation
 
I am applying for a standard AHI grant with the goal of expanding the reach of the Oracles Mural project to the Iowa City community through an art installation, community dialogues and workshops. It is vitally important that the call to action, "a mural is not enough," posed by the mural artists is maintained and adds value to life in the City, in the present and future. I see the proposed activities as the beginning of a sustainable course of action that can be implemented in the community, year after year, changing in response to growth and change in Iowa City.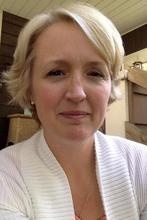 Lori Branch, Associate Professor, Department of English
Arts & Humanities Initiative Standard Grant
Postsecular Reason
 
This AHI proposal requests support for the travel portion of the CDA I have been awarded for the fall of 2021. This travel funding will enable me to spend 4 weeks in residence in the UK (November 21-December 18, 2021), workshopping my 4-chapter book manuscript, Postsecular Reason, with world-renowned specialists in the field of literature, religion and postsecular studies at Lancaster University, including my regular NEH collaborator Professor Mark Knight, and revising the project per our conversations to maximize its scope and impact.
Postsecular Reason synthesizes wide-ranging scholarship that critiques both religion and secularism and the ways we have come to understand them in modernity. It builds on these studies to mount a cross-disciplinary case for conducting scholarly work in the arts, humanities, and social sciences in postsecular ways – for thinking beyond a reductive, binary opposition of secularism-vs-religion.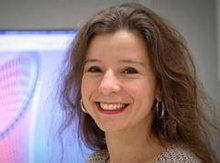 Monica Correia, Professor, 3D Design Program
Arts & Humanities Initiative Standard Grant
Creating Design with Upholstery Fabric and Machines
 
This project proposes the creation of designs that combine traditional sewing techniques with Computer Aided Design (CAD) and Computer Numerical Control (CNC) technologies. I have been working with CAD and CNC for the last 25 years, but this is the first time that I introduce sewing in my design work.
Last Summer, I designed a set that includes a tridimensional wall piece, a seat and a light fixture. I am driving inspiration from embroidery and sewing techniques passed on to me, and by embroidery samples created by my mother to create this work. Moreover, I plan to review the 3D Design curriculum to include sewing techniques that I am mastering with this project. This will have a significant impact on the undergraduate and graduate 3D Design curriculum and on students' ability of creating portfolios for job and graduate school applications.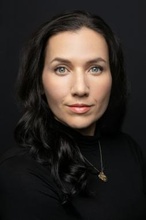 Melissa Febos, Associate Professor, Department of English
Arts & Humanities Initiative Standard Grant
The Dry Season
 
The Dry Season is a creative nonfiction project driven by the central question of how celibacy has been an integral part of female liberation throughout history, and more broadly, how personal practices of divestment from oppressive systems is key to their disruption. It delves into the lives and work of celibate women who transcended the social laws of their times and found ways of self-actualizing when it was forbidden, either by law or social convention. In a book-length essay that combines personal narrative with intertextual research, it investigates how the Christian mystics predate the Shakers, what the Vestal Virgins had in common with the Dahomey Amazons, how the European beguines relate to second-wave radical feminists in the United States, and how the author's own experience is the inheritance of all these.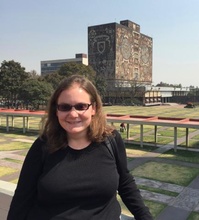 Lisa Gardinier, Curator, International Literature
Arts & Humanities Initiative Standard Grant
55 Years of International Literature at the Writing University: A Bibliography of Iowa's Presence in Literary Works
 
This project aims to identify literary works that were either 1) developed or produced during the author's time in the International Writing Program residency at the University of Iowa or 2) written about Iowa, whether in fiction, poetry, or non-fiction. The resulting bibliography will be incorporated into an upcoming exhibition at the UI Libraries' Main Gallery in fall 2022 via its online presence.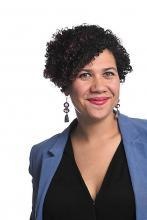 Ashley Howard, Assistant Professor, Departments of History and African American Studies
Arts & Humanities Initiative Major Project Grant
Civil Rights and Racial Justice: A Tour of the South
 
Civil Rights and Racial Justice: A Tour of the South is a new program for students and community members centered on a two-week tour of southern Civil Rights sites, museums, and memorials. At each site, we consult with historians, museum curators, interpreters, and participant-observers who will draw on their humanities expertise to engage with the tour participants. A new spring course (HIST:3257) prepares participants prior to the tour. Participants are also encouraged to enroll in a separate, four-week (3 credit hour) internship at the conclusion of the tour at the Civil Rights Heritage Center in South Bend. During the internship, students will participate in several community-engaged, restorative justice projects developed by Center Director, Assistant Professor Darryl Heller. In the fall, practicum participants will attend 2 workshops to reflect on their experience through collaborative humanities-based activities, including podcasts, videos, op-eds, blogs, and posters. Following those workshops, we will hold an open-community forum at the Iowa City Public Library where tour participants—community members, students, and faculty--will share their reflections and engage with community members in a discussion about social justice activism in the past and the present, in the South and in the Midwest.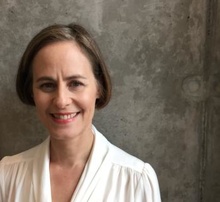 Rebekah Kowal, Professor and Chair, Department of Dance
Arts & Humanities Initiative Standard Grant
War Theatre: Dancing American Citizenship and Empire during World War II
 
Think of entertainment for American soldiers during WWII and United Service Organization Camp Show tours readily come to mind. According to USO.org: "By V-E day, the USO was putting on 700 shows per day all around the world and, by the end of the war, had sent over 7,300 entertainers overseas to perform for the troops." These productions "brought America" to men and women fighting far from home, easing the strain of war. Study of performance during WWII has been dominated by narratives of USO-sponsored entertainments, even as these accounts are becoming more nuanced with respect to intersectional issues of class, race, gender, sexuality, and nationality. War Theatre: Dancing American Citizenship and Empire during World War II, complicates this picture by considering what we have yet to know and understand about the roles that movement practices, including dance, played in the project of American imperialism. My body of scholarly work stems from rigorous archival research that puts dance and embodied forms of knowledge in dialog with disciplines across the humanities and social sciences. Adding the knowledge about the ways the U.S. pursued cultural and territorial expansion via its global and domestic military presence during WWII, War Theatre investigates how embodied practices of war furthered American geo-political objectives both as staged intercultural encounters and as visual forms of discourse that the government produced and managed through the Office of War Information as wartime propaganda.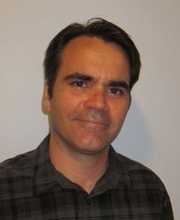 Daniel Miller, Associate Professor, Sculpture & Intermedia Program
Arts & Humanities Initiative Standard Grant
Mutual Light
 
Mutual Light is a proposed interactive light art installation by Associate Professor Daniel Miller, where large illuminated artificial flower forms have the ability to interact with the viewers, exploring human social interaction and biosignatures. The changes in visitors body heat and proximity to the light sculptures will cause the flowers to animate with light through temporal and color changes. In the center of each illuminated flower structure, infrared thermometers will take readings of the invisible heat signature of a participant. At the same time the "robo-flora" will precisely read the visitors distance to each flower with Lidar sensors. The use of multiple flower structures will allow the project to interact with participants in a larger public space to create an immersive light experience.
There are a number of parallel concepts being investigated in this art installation. While conceptually this project is looking at biomimicry using a robotic light system. This electronic art installation is also responding to the realities of living in a world with Covid-19, where temperature checks and social distancing are now commonplace. Additionally, there is a darker side to this project, where the discussion can lead to implications of digital surveillance of our personal bio signatures through governmental use of sensors and data. Another thread being explored in this project is human impact on ecosystems through global warming and the increased heat we generate from CO2 production. Here humans IR heat signature represents their contribution to a warmer world.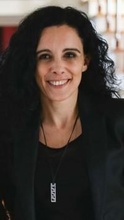 Ana Rodriguez Rodriguez, Associate Professor, Department of Spanish and Portuguese
Arts & Humanities Initiative Standard Grant
Re-Encountering Islam in the Philippines: Race and Religion at the Threshold of Spain's Modernity
 
An AHI Standard Grant will facilitate the completion of my current book project, Further Moors: Muslim-Christian Encounters on the Edges of the Spanish Empire (1565-1898), which I plan to finish by fall of 2022. This monograph analyzes Spanish contacts with Islam in the Philippines during the three centuries when Spain ruled the archipelago, and its impact on the perceptions and representations of racial and religious difference in the Spanish empire. Muslim-Christian contact in the Philippines extended from the 16th century until 1898, and it was a complex process which simultaneously reflected and transformed Spain's views of Islam. 
About the Arts & Humanities Initiative (AHI) Program
The Office of the Vice President for Research is proud to present the October 2020 Arts & Humanities Initiatives (AHI) Program Awardees:
Eloy Barragán, Associate Professor, Department of Dance
Arts & Humanities Initiative Standard Grant 
UNIONES - On the Stage, On the Street, On the Screen
Dance companies were unprepared to pivot their presentations when COVID-19 closed theaters worldwide. The closure of performance venues had a devastating impact on dance makers, who typically create with performance spaces in mind. Barragán would use the Arts and Humanities Initiative (AHI) Grant to develop a choreographic method teaching students to pivot across and design dance-making for three platforms simultaneously: the proscenium stage, specific sites, and virtual platforms. With the support of the AHI Grant and in collaboration with the National School of Classical Ballet and Contemporary Dance (ENDCC) in Mexico City, Barragán will produce an interpretation of Les Noces (Marriage), titled UNIONES, set to Stravinsky's score. This interdisciplinary, collaborative project between the ENDCC screen-dance program and the classical/contemporary training programs will be performed on the stage at the Raul Flores Canelo Theater, on the street with Dance Investigation Center Outdoor Theater, and on the screen with Dance Investigation Center Cinema Theater. With this experience, Barragán will create curriculum for Choreography III and IV at the University of Iowa, and re-stage UNIONES in 2022 with the UI School of Music and/or Cedar Rapids Opera Theater.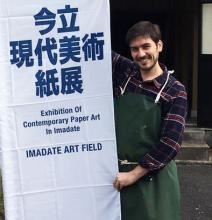 Nicholas Cladis, Lecturer, Center for the Book
Arts & Humanities Major Project Grant
Artisans and Artists in a Traditional Japanese Papermaking Village
Artisans and Artists in a Traditional Japanese Papermaking Village proposes that a collaborative research team comprising the University of Iowa Center for the Book's (UICB) papermaking specialist (myself) and five graduate research associates be given an opportunity to travel to Japan to learn from artisans making traditional Japanese handmade paper. Selected researchers will spend two weeks in the Echizen papermaking region of Japan, making paper alongside papermaking families while immersed in Japanese craft traditions. Researchers will be able to investigate how these families earn their livelihood from traditional papermaking, while also learning the history of the craft in its place of origin. This project will culminate in a village-wide exhibition of team members' artwork made in the village and will then continue after they return to the United States through demonstrations, dialogue with artisans, and professional documentation and archiving of activities. The result of this will be a major boon to the UICB by generating a vibrant international presence for the center while establishing it as a leader in Japanese papermaking and solidifying it as a valuable and international asset to the fine arts and book conservation fields. The purpose of this project is threefold. First, it will cement a formal relationship between the Echizen papermaking village in Japan and the UICB, while also seeding a dialogue between these two communities that will benefit the UICB on a department-wide basis. Concurrently, it will give the UICB unique exposure to the lives and work of Japanese papermaking artisans by providing crucial educational and scholarly insight into the economics of craftsmanship. Finally, this project will give the UICB a long-standing connection and forum to share and exhibit faculty and student work internationally.
Gregory Hand, Associate Professor, School of Music
Arts and Humanities Initiative Major Conference Grant
Diversity in Sound: the Klais Organ at the University of Iowa
"Diversity in Sound: the Klais organ at the University of Iowa" is tentatively scheduled for late Fall 2021. This conference will bring together organ professors, graduate students, church musicians and performers to examine the vastly underreported influence of the Southern German organ on the development of organ literature and organ building. We already have a $20,000 budget from an internal endowed fund and are seeking AHI Funding to help cover the honoraria and travel portions of the main presenters, which will greatly increase the scope and reach of the conference. The Klais organ at the University of Iowa is the first modern organ in the United States to be built patterned after historic Southern German organs. A series of lectures, masterclasses, video presentations of historic organs, and recitals will demonstrate the exceptionally wide amount of organ literature that the Southern Germany-influenced Klais organ can perform in a historic and convincing way. We also will explore the complicated question of why pedagogical methods and current research has consistently prioritized the influence the North German Baroque organ and the 19th-century French Romantic organ at the expense of the Southern German organ. We will also propose ways that this organ type can be integrated into future pedagogical methods. We expect several important outcomes from this conference, including: 1) Public masterclasses and recitals to be live streamed and archived for long-term dissemination 2) Building a publicly available repository of audio and video demonstrations of organs built in the Southern German style, all subtitled in English to ensure widest distribution 3) Establishing the University of Iowa as a national research center on this innovative way of understanding organ literature.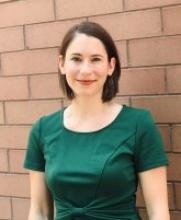 Anabel Maler, Assistant Professor, School of Music
Arts and Humanities Initiative Standard Grant
Seeing Voices: Analyzing Sign Language Music
The proposed monograph, entitled Seeing Voices: Analyzing Sign Language Music, contextualizes recent musical practices in Deaf culture within the history of deafness and deaf education in America, and proposes a methodology for engaging analytically with the musical products of Deaf culture, in the form of musical works created and performed in sign language. The project's aim is to bring the long and rich history of sign language music to the attention of music theorists, to engage with it seriously and thoughtfully as a musical art, to understand what elements of music are resilient across modalities, and to grapple with the methodological quandaries that signed music raises for the discipline of music theory. In redefining music as movement, the book argues that sign language music, rather than being marginal or extraneous to histories and theories of music, is in fact central and crucial to our understanding of all musical expression and experience. It argues, above all, for the resilience of music in the face of enormous obstacles. This book will provide a thorough grounding in the history and analysis of signed music for undergraduate students and will thus be of interest for classes in ethnomusicology and historical musicology as well. Seeing Voices will also interest a scholarly audience in the humanities and is aimed at scholars in music theory and musicology. Owing to the interdisciplinary scope and methods of this research, different chapters will engage readers from a range of disciplines and fields in addition to music theory and musicology including ethnomusicology, disability studies, Deaf studies, American studies, and voice studies.
Courtney Miller, Assistant Professor, School of Music
Arts and Humanities Initiative Standard Grant
Reclaiming Performance: Composition, Creation, and Collaboration through Covid-19
The field of music has been hit especially hard by Covid-19. The pandemic has led to extreme financial and emotional hardship for many musicians worldwide. The inability to perform and share music with others in person is leaving a heavy mark on classical music. This project provides an opportunity for young composers from around the world who are facing adverse circumstances in the time of Covid-19 to share their unique perspective through musical composition. The first step involves identifying composers under the age of 30 from each of the six inhabited continents. Other criteria considered will be the quality of their work and their interest in collaboration. During difficult times, the need for musical expression is all the more necessary. This project will allow each composer to share their journey through the lens of music, and more specifically the oboe. What makes this project imperative is the timing of it. As terrible and crippling as this pandemic is, it is a shared human experience throughout the world. This project will not only contribute meaningful literature to the oboe cannon but will also document the compositional process and artistic collaboration during the pandemic. This project has three main components: 
New musical compositions that communicate the challenges each composer has overcome or is overcoming
A live concert that premieres all six new compositions at the University of Iowa
Interviews with the composers throughout the year as well as a survey of the audience's response at the live performance.
The final result will be an hour-long music documentary that will feature the composer interviews, the world premiere performance, and the audience responses. I will present this documentary and research project at music conferences. Additionally, I will help facilitate the publication of these new works so that they are more readily available. Once the pandemic is over, I plan to concertize and promote these compositions on the regional, national, and international stage.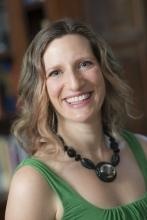 Emily Wentzell, Associate Professor, Department of Anthropology
Arts and Humanities Initiative Standard Grant
Narratives of social experience from COVID-19 vaccine trial volunteers: Insights about pandemic life and vaccine promotion
While a vaccine against COVID-19 offers hope for mitigating pandemic-related harms, increasing vaccine hesitancy undermines this possibility. This Medical Humanities/Anthropology project will generate findings needed to solve that problem by using a narrative approach to analyze the experiences of UIHC COVID-19 vaccine research volunteers. It will thus demonstrate the importance of humanistic inquiry – too often sidelined in favor of STEM approaches – to mitigating the pandemic and solving major problems of our time. We will collect the narratives of 50 participants in the UIHC COVID-19 vaccine trial via semi-structured phone interviews. Interviews will address participants' reasons for vaccine trial enrollment, experiences living as a vaccine/placebo recipient, and interactions with others about those experiences. We will use narrative analysis to identify the key social factors which encouraged people to seek vaccination, and which shaped their interactions with supportive or concerned friends, relatives and colleagues. Our ultimate goals are to generate findings which can 1) advance Medical Humanities understandings of the ways people use health behavior to respond to widespread precarity; and 2) enhance public health efforts to create regional promotional materials for an eventual COVID-19 vaccine. This study is innovative because medical research participation is a novel cultural context to use for developing insights about vaccine-related health behavior. This project will have positive impacts in four key areas. 1) Findings can be applied to inform the creation of regional promotional materials for an eventual COVID-19 vaccine, increasing vaccine uptake and mitigating pandemic harms; 2) The project will positively impact Medical Humanities knowledge about people's use of health behavior to cope with life amid crisis; 3) This project will establish, and pave the way for future externally funded, collaborations among UI and UIHC biomedical vaccine researchers and Medical Humanists; 4) In accomplishing the above, this project will demonstrate the utility of humanistic inquiry for solving pressing societal problems.
About the Arts & Humanities Initiative (AHI) Program
The Office of the Vice President for Research is proud to present the October 2019 Arts & Humanities Initiatives (AHI) Program Awardees: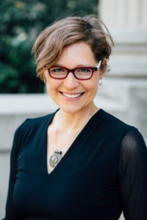 Amber Brian, Associate Professor, Department of Spanish and Portuguese
Arts & Humanities Initiative Standard Grant 
Letters to the King: Networks of Imperialism and Sovereignty in Sixteenth-Century New Spain
I have requested funds to pursue archival research related to my second monograph, "Letters to the King: Networks of Imperialism and Sovereignty in Sixteenth-Century New Spain." This book project looks at questions of imperial authority, native sovereignty, and trans-oceanic communication in sixteenth-century epistolary correspondence between the king and his native vassals in Mexico, known then as New Spain. Writing in accordance with the generic expectations of humanist letter writing in the sixteenth-century Hispanic world, the authors of these letters were actively engaged with European discourses and modes of communication in their attempts to make claims on lands, positions, privileges, and titles. These letters also hint at networks of native communities that collaborated and consulted in order to gain knowledge of the necessary genres and discourses to negotiate by letter with the king. During the award period, I propose to conduct three research trips and with that new material make significant progress with my book manuscript.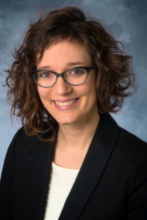 Natalie Fixmer-Oraiz, Assistant Professor, Department of Communication Studies
Arts & Humanities Initiative Standard Grant 
New Grammars for Reproductive Justice
I will use the AHI Standard Grant as seed funding for my second book project, co-authored with my colleague Shuiyin Sharon Yam at the University of Kentucky and tentatively titled: New Grammars for Reproductive Justice. More specifically, the grant will be used to cover a significant portion of the expenses associated with professional transcription services.
Gendered language permeates reproductive politics, from the discourse surrounding birth to the rhetoric of motherhood and reproductive rights. Investments in feminized language are varied and various--they are often affective, political, and/or historically grounded in the lived experience of women specifically, as those frequently rendered responsible for gestating, birthing, and rearing children. Those who argue against centering neutral language in birth and reproductive justice work note why gender specificity matters—that the broader discourse of parenting strips the politics from reproductive history and obscures how cissexism and misogyny are central to reproductive violence. Still, the narrowness of gendered language in reproductive politics fails to capture gestational birth and parenting beyond the gender binary. My collaborator and I question the framing of this tension as a choice between either gender specificity or gender neutrality. We hope that those invested in reproductive justice might craft language that represents the rich diversity of gender in the context of pregnancy, birth, and parenting while retaining a clarity with regard to the histories of cissexism and misogyny that continue to shape reproductive politics.
New Grammars for Reproductive Justice centers this struggle to invent vocabularies both accurate and capacious. Through interviews with organizers from national reproductive justice organizations, community birthworkers, public intellectuals, and queer families, this book amplifies efforts to invent more inclusive language for reproductive justice while highlighting the material impacts and political stakes that language carries for women and queer families. This text, thus, invites the readers to consider how we might think beyond our current vocabularies.
This project stands to make an important contribution to scholarly and public life while enhancing my scholarly profile. The AHI Standard Grant would provide a critical source of support in the earliest stage of project development.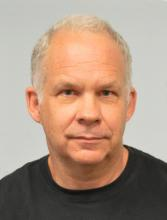 Colin Gordon, Professor, Department of History
Arts & Humanities Initiative Standard Grant 
Dividing the City: The Race-Restrictive Deed Covenant in St. Louis
"Dividing the City" leverages a unique resource, a detailed catalogue of restrictive deed covenant for the city of St. Louis, to examine the origins and diffusion of racial restrictions on the sale and occupancy of residential property, from 1850 to 1950. These restrictions, some of which were original to new subdivisions and some of which were assembled by petition in older neighborhoods, defined African-American occupancy as a "nuisance," prohibited sales or leases to African-Americans, and became the driving force behind the stark segregation of northern and border cities over the first half of the twentieth century. The goals of this collaborative project (local partners include Legal Services of Eastern Missouri and the Equal Housing and Opportunity Council of Metropolitan St. Louis) are to assemble a public archive of these agreements (we have identified just over 800), map their spread across the City, and to develop public programming around this history. In turn, the archive will provide a rich resource for scholarly analysis of these agreements, the driving forces behind them, and their impact in both "restricted" and "unrestricted" neighborhoods. Following the lead of similar projects in Seattle and Minneapolis, we also hope to open a conversation about changing the law in Missouri, making it easier to strike restrictive language from both property records and the bylaws of homeowners' associations.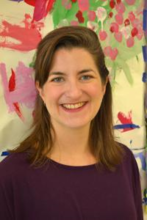 Brady G'Sell, Assistant Professor, Department of Gender, Women's and Sexuality Studies
Arts & Humanities Initiative Standard Grant 
Homemaking Abroad: Migrant Women's Experiences of the New South Africa
Just twenty-five years since apartheid ended, South Africa is presently experiencing a surge of xenophobic violence that is dividing the country and disrupting efforts to build a new nation distinct from its racist past. This September saw another wave of riots that left thousands of migrants with insecure futures. Such issues are not unique to South Africa amidst a worldwide trend of human displacement. Yet the country's particular history and social context offer valuable insight into broader concerns. Drawing on humanities methods, my project builds an archive of migrant women's experiences during these turbulent times. This archive will be vital to my scholarship on the intertwined processes of nation-building and family-making in South Africa. My urban fieldsite hosts many female migrants from other countries in the African continent, and their struggles over housing, jobs, and family-making are metonyms for global debates over belonging and entitlement. Though the imagined migrant in South Africa remains male, African migrant women face particular forms of gendered and racialized discrimination. Women I know have endured nighttime household raids or refusals of obstetric care and threats of sterilization that are eerily reminiscent of South Africa's apartheid past. My project utilizes the expertise of cultural insiders to employ three methods—hearsay ethnography, native-language interviews, and documentary photography—that I could not undertake myself. By recording observations of casual conversations about migration, collecting narrative of migrant women themselves, and visually documenting women's efforts to carve out places of belonging, the project will produce an invaluable archive of this critical moment in South Africa's history. Data from this archive will inform my tenure book, enable the writing of a high-impact journal article, and launch my second project. By asking questions about how women migrants navigate the colliding forces of integration and exclusion in the post-apartheid era, my research will contribute to scholarship on the feminization of migration, South-South migrant flows, and import of the humanities to address complex social issues.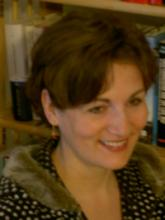 Michaela Hoenicke-Moore, Associate Professor, Department of History
Arts & Humanities Initiative Standard Grant 
The Varieties of American Patriotism: Americans Debate Their Country's Role in the World from the 'Good War' to Vietnam
How does our understanding of U.S. foreign policy debates change, if we take the people, that is citizen voices, into account? My primary-source-based study seeks to answer this question by investigating foreign policy views of ordinary Americans and situating them in the framework of official rhetoric, policies, and expert discourse. Broadening our conception of domestic conflict over military interventions and re-integrating citizen voices, brings underexposed and unsettling questions about the nature of American democracy and its compatibility with military globalism into clearer focus. It reveals wider and deeper contestations over issues long debated by foreign policy experts: what purpose and whose interests does U.S. foreign policy serve?
In order to capture the diversity of foreign policy-relevant views in civil society and to track how they changed over time, I analyze citizen responses in letters, interviews and memoirs, to three wars which the U.S. fought with a conscript army: World War Two, the Korean "police action" that turned the Cold War unexpectedly hot in Asia, and the war in Vietnam. All three conflicts were contested, though at different points in the cycle of mobilization, military campaigns, wartime media coverage, and aftermath. Each war coincided with profound changes at home, including race relations and gender norms, and resulted in partisan realignments on the question of the use of military force. Studying the corresponding foreign policy debates as well as the wars' legacies in context, reveals the manifold interpretive associations among the good war, the forgotten war, and the quagmire: official lessons and analogies were often enabling, in contrast to personal experiences and memories which were more often cautionary.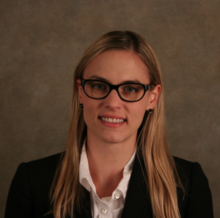 Jennifer Janechek, Lecturer, Department of Rhetoric
Arts & Humanities Initiative Standard Grant 
'Digital Disability Studies' Advanced Research Consortium Node
I am applying for an Arts and Humanities Initiative Standard Grant to support my creation of an Advanced Research Consortium (ARC) "node" on Digital Disability Studies. These nodes are "period-specific and thematic digital research environments" created by digital humanists in conjunction with ARC staff at Texas A&M University (CDHR, 2019). Through negotiations with entities like JSTOR, ProQuest, and libraries, they aggregate primary and secondary sources on a specific research topic, as well as relevant digital humanities scholarship, the latter of which is selected, vetted, and developed further with help from the ARC node's technical and editorial boards. These peer-reviewed resources are made available through a keyword-searchable website that greatly benefits the scholarly community.
Having been through a rigorous review process and approved by the ARC's board of directors, my project, Digital Disability Studies (DigiDS), will provide the disability studies community with such an inclusive research environment, attesting to the richness and diversity of scholarship in this area, fostering the creation of new disciplinary knowledge by supporting digital humanists in their project development, and collaborating with accessibility specialists to be at the forefront of accessible collections design. Currently, there are only five ARC nodes in existence, as ARC is highly selective and the nodes are major undertakings typically carried out with the support of a team of research assistants. DigiDS joins the ranks of well-known research compendiums like NINES (hosted at the University of Virginia) and ModNets (hosted at Loyola University Chicago) and boasts a review board of the top scholars in the field of disability studies. With the support of an AHI Grant, I will be able to spend Summer 2020 focusing exclusively on the technical development of the DigiDS website, which requires a significant amount of training from the ARC team, consultation with the Digital Studio at the University of Iowa, programming and website design, research, metadata aggregation, and outreach and coordination with other collections. At the end of Summer 2020, DigiDS will have its basic infrastructure built and will be able to make a "soft launch."
Nellie Kluz, Lecturer, Department of Cinematic Arts
Arts & Humanities Initiative Standard Grant 
J-1s in Wisconsin Dells: Creative Non-Fiction Film
My creative research project is a feature length (60-75 minute) non-fiction film focusing on the experiences of international students who come to the seasonal resort city of Wisconsin Dells, WI each summer as temporary service industry workers. J-1s enter US under the auspices of the J-1 visa Work and Travel program, which is administered by the State Department. Students come from countries including Turkey, Russia, Dominican Republic, Romania, Bulgaria, Jamaica, China, Thailand, Jordan, Kazakhstan, Spain and Mongolia.
J-1s provide ample cheap labor, and often spend their majority of days working at multiple low-wage jobs with little time for travel and exploration. Students are vulnerable to labor exploitation in terms of unpaid overtime hours, sexual harassment at work, and other unsafe and/or undesirable conditions.
The goal of this project is to create a detailed documentary portrait of J-1 students, a complex, nuanced and formally innovative film that focuses on the sensory details of J-1's lives in the unfamiliar and somewhat bewildering environment of Wisconsin Dells. I aim to generate interest in and empathy for young temporary migrants who come to the US, communicating that these young migrants form an integral element of resort ecosystems like the Dells, and deserve consideration and labor protections.
I will seek out specialized and general audiences for this project, at self-organized screenings intended for the J-1 community, film festivals, cinemas and online screening platforms.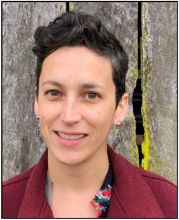 Louise Seamster, Assistant Professor, Department of Sociology and Criminology
Arts & Humanities Initiative Major Project Grant 
Poison Pen: Tracing The Digital Paper Trail of the Flint Water Crisis
I am seeking Arts and Humanities Initiative Major Grant funding to collaborate with the Digital Scholarship and Publishing Studio to organize and interpret a public email archive from the Flint Water Crisis using "digital ethnography," and to create an online database for public access to the data. In early 2016, Michigan's Governor Snyder released a million-page public archive of emails relating to the Flint crisis between state agencies—but in unsearchable form. We need to know more about Michigan's role in the crisis: about the decisions made by unelected state-appointed "emergency managers" given total control of the city (and most other black-governed cities in the state), decisions approved by Michigan's Department of Environmental Quality. But initial analysis of the email archive shows these state actors excluded and derided Flint advocates and elected officials as they strategized ways to delegitimize Flint residents' testimony about their water quality, redirect press, and defend bad water-testing techniques.
My multi-method ethnographic research employs digital humanities methodology for archiving, classifying, interpreting and annotating the archive. This project consists of two parallel tracks: multiple academic publications analyzing the dataset, and a searchable website repository for the dataset, which will also ultimately have interactive features incorporating my research visualizations and allowing contributions to the project from the public. A 2019-2020 AHI grant will support prototype of a website and initial data analysis and larger grant applications, and facilitate undergraduate analysis in an Applied Research class taught 2020-2021.
The impact of the larger project comes at multiple levels. First, we will better understand the causes and responses to the Flint Water Crisis, particularly how it was shaped by state-level bureaucracy. Second, the project will render crucial public data more accessible to the public and model effective dissemination, an increasing concern as data proliferates. Finally, my academic work will help shape debates in the fields of urban politics, policy, environmental justice, and financialization as I use Flint's case to reframe how we think about black and white governance in cities.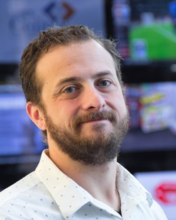 Travis Vogan, Associate Professor, Department of Journalism and Mass Communication
Arts & Humanities Initiative Standard Grant 
LeRoy Neiman: Populist Artist and Pariah
LeRoy Neiman (1921-2012) was arguably the most famous and wealthiest artist of the twentieth century. He cut an unmistakable figure that included a jet-black handlebar mustache, long cigar dangling from his teeth, loud suits, and eye-catching female assistants. Neiman paired this image with an accessible artistic approach that displayed colorful scenes of leisure, sporting events, and celebrities. Moreover, his work circulated in spaces outside of the museums where art stereotypically lives. His art appeared in Playboy; showed up on TV to complement sports coverage; and was sold as prints in malls and gift shops. Neiman's accessibility, commercial success, and popularity combined to inform his nearly comprehensive dismissal by art critics, academics, and other cultural gatekeepers. The fact that Neiman has received little scholarly attention despite his outsize status demonstrates the power of such discourses to expel artists who do not abide by established norms. But this book project posits that we can learn just as much about these norms—and the culture they help to create—from studying those artists that have been condemned as we can from studying those that have been canonized.
LeRoy Neiman: Populist Artist and Pariah will trace Neiman's life story and use it to explore the attitudes that inform which artists, activities, and artifacts are deemed respectable and which attract excoriation over time and in certain contexts. It will combine archival research, interviews with those who knew and worked with Neiman, and analysis of his work to explore how Neiman became a popular artist, how critics responded to his output, and how he struggled to balance his efforts to acquire money and fame with a quest to achieve respectability. In doing so, it will consider how Neiman's participation in various popular settings simultaneously drew adoration from mainstream audiences and scorn from the art establishment. The debates Neiman sparked help to probe popular culture's conflicted relationship to art. More specifically, they illustrate a previously unexamined nexus of art, sport, media, and commerce that this interdisciplinary book project will bring into focus.
About the Arts & Humanities Initiative (AHI) Program
The Office of the Vice President for Research is proud to present the October 2018 Arts & Humanities Initiatives (AHI) Program Awardees: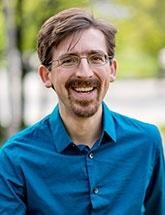 Matthew Arndt, Associate Professor, School of Music
Arts & Humanities Initiative Standard Grant
Elaboration in Georgian Chant
Professor Arndt will study the elaboration of simple musical patterns to produce complex ones in three-voiced sacred chant from the Republic of Georgia. Georgian chant has experienced a rebirth since its rediscovery in the 1980s, after being literally buried underground during the interwar period to protect it from the Bolsheviks. Since Georgia gained independence in 1991, the academic study of Georgian chant has also been pursued with growing intensity, primarily according to historical and ethnographic methods. At the same time, in the last decade there has been a burgeoning of theoretical and analytical study of world music. But little of this latter work has so far addressed Georgian music. Bridging these two broad research areas (the theoretical study of world music, and the study of Georgian chant), Arndt aims to investigate the unity—posited by practitioners—of an ancient, simple manner of Georgian chant with two increasingly modern, elaborate manners. What specific forms of elaboration might render the latter two manners more elaborate and unified with the first? In Western music, such elaboration has been studied for about three and a half centuries, and especially during the past century, owing to the pioneering work of Austrian music theorist Heinrich Schenker. But in Georgian music, such elaboration has hardly begun to be studied. Arndt will extrapolate specific forms of elaboration by synthesizing (1) empirical data about melodic and harmonic probabilities in transcriptions of the three manners of chant, (2) interpretation of a manuscript containing the sole extant illustration by one of the original master chanters of relations between the three manners of chant, and (3) experiential learning of style through attending a Georgian singing retreat with master musicians. The empirical and experiential components of the method are meant to help mitigate bias in interpreting materials from another culture. Arndt anticipates that this study will precipitate in a substantial article. This research will shed new theoretical and practical light on the treasury of Georgian chant.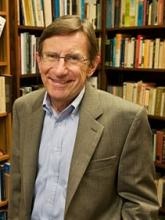 Ed Folsom, Professor, Department of English
Arts & Humanities Initiative Major Conference Grant
Walt Whitman at 200: The Bicentennial Symposium
I am applying for an AHI Major Conference grant to support a rolling symposium, "Walt Whitman at 200: The Bicentennial Symposium," planned to accompany and coincide with a major new exhibition of Whitman's work that will run in the Main Library's new first-floor gallery from April until August 2009. One of the most influential writers in American literature and a widely recognized and innovative thinker about the evolution of American democracy, Whitman will be celebrated during his 200th birthday year around the nation and around the world. The Iowa symposium will be one of the scholarly highlights of the year and will present a significant reassessment of his work and his impact on American culture. This will be a unique opportunity for our graduate and undergraduate students in American literature, American Studies, Digital Humanities, and Book Studies. Each of the visiting scholars in the rolling symposium will agree not only to present a public lecture but to lead intensive discussion sessions with students and interested faculty members. Each of the presentations will respond to the work of the other scholars in the symposium. I will give an opening talk on Whitman's often overlooked late writings and how Whitman extended his innovative poetic power in some surprising ways very late in his life. The five guest professors—Betsy Erkkila (Northwestern University), Jerome Loving (Texas A&M University), Zachary Turpin (University of Idaho), Ivy Wilson (Northwestern University), and David Reynolds (CUNY-Graduate Center)—will help the audience for the exhibition and symposium understand the importance of Whitman's deep involvement with the quickly evolving printing and publishing enterprises in nineteenth-century America. The reassessments and fresh angles on Whitman's work that the symposium participants will be producing will be gathered as a special double issue of the Walt Whitman Quarterly Review. The Whitman community is a large and active one at the University of Iowa, where much of the Whitman scholarship of the past forty years has been produced and published, and the series of presentations in this rolling symposium will be one of the major events of the Whitman Bicentennial.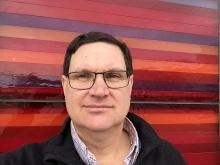 Matthew Hill, Associate Professor, Department of Anthropology
Arts & Humanities Initiative Major Project Grant
The Social Landscape of Wood: A Comparative, Collaborative Project in Rajasthan and
Odisha States, India
Our work examines the complex social, economic, and political landscape of household wood use in India. Approximately 200 million households in India still rely on wood for their daily energy needs, in spite of the sustained and often invasive efforts to eliminate fuel wood (which preferentially target poor women). Vast effort has been expended on developing cook stoves that reduce pollution, but much less effort on understanding why new stove designs or alternative energy sources fail to replace the standard wood-burning chulha. Greater understanding may come from considering wood's social and economic life as constructed by women and their families. Our project follows wood and the people who use it across two regions in India, one in Rajasthan and one in Odisha, to describe a poorly understood informal economy linking forests, homes, and local and regional markets. As anthropologists, we will use ethnographic methods such as personal interviews and participant observations to explore people's lived experiences with wood and their choices surrounding its collection, use and sale within particular physical, social, economic, and political environments. AHI funding will support our initial data collection and new collaborations with researchers in India. We will conduct fieldwork in 2019 during the summer and winter seasons in the "wood-poor" state of Rajasthan. We will also begin a collaboration with two colleagues, Drs. Gopal Krishna Sarangi and Swarup Dutta at the TERI School of Advanced Studies, who will contribute crucial economic and development expertise and help us expand our work into the "wood rich" state of Odisha. Our results will contribute to one or more journal articles and large external grant applications for future fieldwork in Rajasthan and Odisha. Ultimately, we believe our data may help policy-makers better predict the social, economic, and geographic conditions that support or undermine large-scale energy interventions (such as the recent Pradhan Mantri Ujjwala Yojana program by the Indian government).

Brenda Longfellow, Associate Professor, Division of Art History
Arts & Humanities Initiative Standard Grant
Female Tomb Builders and Posthumous Honors for Women in Ancient Pompeii
I am applying for an AHI Standard Grant to research and write a book chapter on female funerary monuments in the ancient city of Pompeii in Italy. In preparation for writing the chapter, I will study and photograph the architectural, decorative, and epigraphic remains of Pompeian tombs built by women as well as the funerary equipment awarded to Pompeian women by the town council. This research will provide the source material for a chapter in my singleauthor book titled Women in Public in Pompeii. Women comprise half of the known tomb builders in Pompeii and received more than one third of the tomb plots awarded to individuals by the city council, and so female economic agency and civic connections are more visible in the cemeteries than anywhere else in the city. The chapter will further our understanding of the historical nature of female involvement in the larger community and outside of the domestic sphere.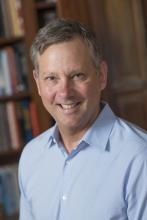 Richard Priest, Associate Professor, Department of History
Arts & Humanities Initiative Standard Grant
Deepwater Horizons: The Epic Struggles Over Offshore Oil in the United States
This grant will be used to support the final stage of research for a book project titled, Deepwater Horizons: The Epic Struggles Over Offshore Oil in the United States, which provides the most deeply researched and comprehensive historical narrative of the governance of offshore oil development in the United States. It demonstrates how these struggles played out at the center of American politics, contesting the boundaries of the American nation-state, the contours of federalism, the shape of the American energy system, and the environmental limits of resource extraction. For readers interested in understanding the larger historical context behind Deepwater Horizon oil disaster – the leading news story of 2010 in the United States – this book will become the definitive study. Given the battle lines drawn for the proposed federal offshore leasing plan for 2019–2024, which proposes opening up 90 percent of the U.S. coastline to drilling, Deepwater Horizons will inform political and policy discussions about offshore oil for many years to come. This project is based on more than a decade of original primary research in manuscript collections, congressional hearings, court cases, oral histories, and law review articles, as well as the voluminous records of the Department of the Interior at the U.S. National Archives and related collections at several U.S. presidential libraries. I request AHI funding to cover travel expenses for research trips to three presidential libraries and two archives in Louisiana: the Richard M. Nixon Presidential Library in Yorba Linda, CA; the Jimmy Carter Presidential Library in Atlanta GA, the Ronald Reagan Presidential Library in Simi Valley, CA; Louisiana State University, Hill Memorial Library Special Collections, in Baton Rouge, LA; and the Nicholls State University Archives and Special Collections in Thibodeaux, LA. I have identified a number of collections at each place with important documents relating to U.S. OCS law, politics, and policy that will fill in gaps in research already completed and clarify some unanswered questions relating to the role of OCS policy in the formulation of overall energy policy during the 1970s and 1980s and the influence of Louisiana politicians in the 1950s and 1960s.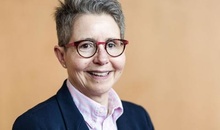 Kim Marra, Professor, Departments of Theatre Arts & American Studies
Arts & Humanities Initiative Standard Grant
The Pull of Horses in Urban American Performance, 1860-1930
A digital arts and humanities project, The Pull of Horses synthesizes archival and live performance sources into a 60- minute large-scale immersive video animating historical human-equine interactions for scholarly and wider public audiences. The video aims to illuminate how horses shaped gender and other human identities and bodies in and beyond the emerging U.S. cultural capital, New York City, c. 1900 during a pivotal era of industrial transformation when 130,000 horses dwelled among 1.85 million people on the island of Manhattan. To evoke that now forgotten density of equine and human traffic, the video projects life-sized historical images and film clips on a 9'x16' screen set at ground level where viewers can stand on the same footing with the animals and feel their presence and power in terms of scale, proximity, and motion. A customized, historically accurate soundscape edited in surround sound brings the massive pull of working equines in harness further to life. For the last two years, in conjunction with writing a book on the same topic, I have been collaborating on this project with Mark Anderson, Digital Collections Librarian in the UI Libraries Digital Scholarship and Publishing Studio, and, since Summer 2017, with Theatre Arts major and extraordinary sound and video designer, Wade Hampton, who graduated in August 2018. As PI, I am applying for an AHI Standard Grant to support our continuing work together from January to July 2019 to complete the video by building the remaining three of five sections; testing the immersive, large-scale display with all the requisite equipment; and conducting final editing after that test. Animating historical human-equine interactions to scale can provoke our critical thinking about bodies and technology for consideration of what was lost as well as gained in the transition to mechanical power, questions that resonate today when mechanization again is supplanting living beings in large sectors of the economy. Moreover, because animals can forge connections between humans across so many divides, the Pull of Horses project, through projected gallery and historical museum showings in Iowa and elsewhere, can broaden appreciation of arts and humanities scholarship in the public sphere.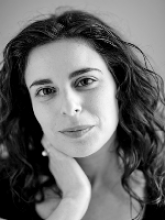 Robyn Schiff, Professor, Department of English
Arts & Humanities Initiative Standard Grant
Information Desk: An Epic
I am applying to the AHI Program to support extensive research at two major archives in NYC: the Thomas J. Watson Library and exhibition archive at the Metropolitan Museum of Art, and the Wallach Division of Art, Prints and Photographs at the New York Public Library. I intend to spend three weeks immersed in each archive completing the research crucial to finishing my manuscript-in-progress, Information Desk: An Epic, a book-length poem in the tradition of the female epic that draws on my experience formerly fielding questions at the information desk at the Metropolitan Museum of Art, where I was a staff member two decades ago, when I was a young adult. Both a work of art history and a personal coming-of-age set within the museum itself, Information Desk: An Epic is as concerned with the forces of power and world history that drove the museum's early encyclopedic collecting as it is with the making of and the meanings of art. Meandering through the physical building and time traveling through the art it stores, Information Desk: An Epic contemplates the political and emotional complexities of making, collecting, possessing, and representing, while it explores the spiritual meanings wrought by aesthetics. This project is a significant deepening of my critically acclaimed ambitions and accomplishments as a poet, and will be published as a book in due course, following the publication of its separate cantos, or chapters, in prestigious literary journals. My stature as a poet richly contributes to the excellent writing tradition at Iowa, and my work is nationally known for how its emotional depth is propelled by intense formal ingenuity. The New Yorker summarized my contribution to the field of contemporary poetry by stating that my attentive, unsettling poems "of almost forensic specificity.... offer something few poets ever discover: a vision of the whole world." That "forensic specificity" is informed by my rigorous adherence to fidelity of content and image, and research is central to my artistic process. I am eager to complete my art historical inquiries at the Watson Library and the Wallach Division of the New York Public Library.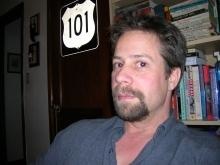 Loren Glass, Professor, Department of English
Arts & Humanities Initiative Standard Grant
Accessing the Writers' Workshop Records
I'm applying for an AHI Standard Grant to facilitate scholarly access to the Iowa Writers' Workshop records currently held under restriction in the Special Collections and University Archives. Requests for access are currently handled through the Transparency Office, and the fees are prohibitive, meaning that these records are essentially inaccessible to scholars for an indefinite period of time. Furthermore, the finding aids lack adequate detail for scholars to determine whether or not the materials they require are even in the records. I strongly feel that the University of Iowa should facilitate the processing of these records so that a version which doesn't violate confidentiality or privacy laws can be made available to scholars interested in writing about the history of creative writing. Since the publication of Mark McGurl's The Program Era: Postwar Fiction and the Rise of Creative Writing (Harvard 2009), interest in this history has increased, and Iowa stands at the center of the story. As McGurl himself emphasizes, "We need to start documenting this phenomenon, moving out from the illustrious case of the Iowa Writers' Workshop…This enterprise is our literary history." This literary history cannot be written without access to these records.