Tuesday, December 15, 2015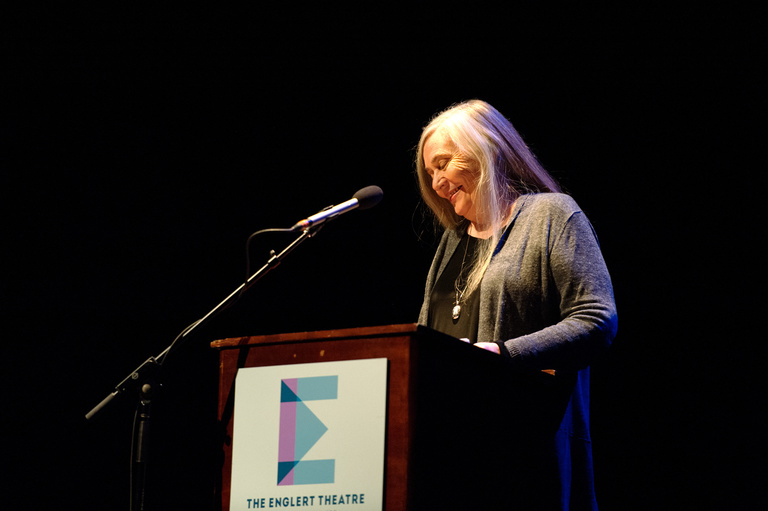 "The American university is a huge banquet," Marilynne Robinson said after her lecture at the Englert Theatre in downtown Iowa City Wednesday, Dec. 9. "You come in and taste things, and then you find out what you actually want to devote your life to."
A Pulitzer-prize winning novelist and creative writing teacher at the Iowa Writers' Workshop, Robinson delivered a lecture titled "The American Scholar Now," as part of the Creative Matters lecture series sponsored by the University of Iowa Office of Research and Economic Development.
Robinson described public universities as a triumph of American culture, unmatched in history but now threatened by a trend toward training rather than educating students, preparing them to compete in a global economy but not to participate as citizens of a democracy.
In the frenzy of utilitarian education with emphasis on an unknown future economy, ideas of citizenship and the sacredness of humanity have been talked out of existence.
According to Robinson, "the citizen" has been replaced with "the taxpayer."
"While the citizen can entertain aspirations for the society as a whole and take pride in its achievements, the taxpayer, as presently imagined, simply does not want to pay taxes," Robinson said.
Robinson believes that fear and nationalism play a dominant role in this shift. The public has been taught to believe it is always under threat. Two countries cannot flourish at the same time. Dystopia is inevitable.
This stifling and pessimistic mindset "limits what it means to be a human being" and offers no hope for creative self-expression. As an antidote, Robinson urged universities to remember their own power. Throughout history, a liberal arts education has been considered elitist, open only to the privileged; public universities democratized that privilege, opening the doors of knowledge and discovery to anyone and everyone.
Robinson pointed to the Masters of Fine Arts degree as a University of Iowa creation and a testament to the value of the humanities, birthing creative work that opens the door to creativity and questions of what it means to be a human being. People are as desirous of the wonderful as the profitable, Robinson said.
While the ideas of "the citizen" and "the sacred" may have been talked out of existence, Robinson said she believes the solution is simply to talk them back into existence. What this looks like varies across individuals. The classroom is a perfectly good place, Robinson said, where teachers can examine whether the "new norms" of society are real or not and teach students the inherent value in the things they themselves are fascinated by.
For Robinson, writing is her vessel for reminding her audience of the extraordinary value of ordinary human life. President Obama, who awarded Robinson the National Humanities Medal in 2013 and this fall interviewed the author for New York Magazine, has praised Robinson for "her grace and intelligence in writing." She herself calls what she does, "making people enjoy the humanity of other people."
Robinson's full lecture will be published in Harper's magazine, possibly in the spring.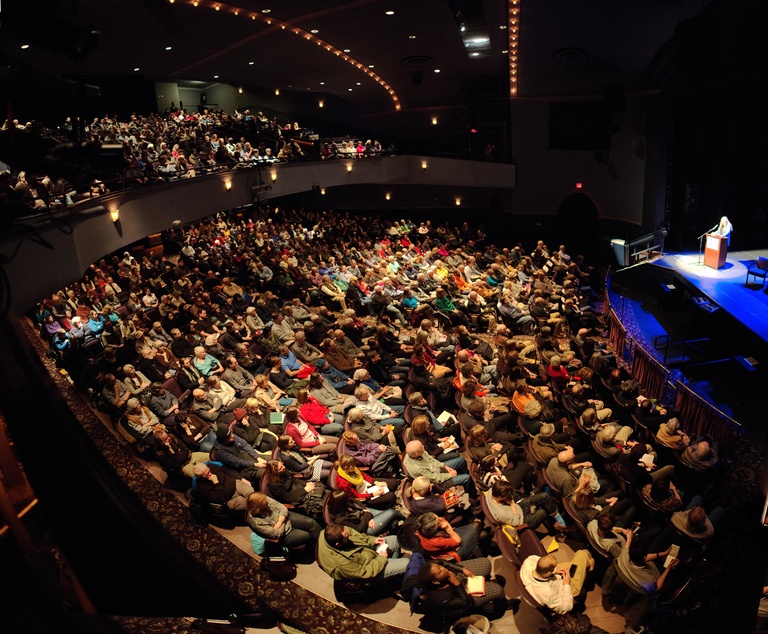 The Creative Matters lecture series seeks to demonstrate that creativity is not only at the core of all research and discovery, but is also central to our human experience. The lineup of invited speakers includes artists, thinkers, builders, and doers who challenge conventional thinking about creativity, science, and artistic expression, borrowing from a range of influences and disciplines in their work.
The Office of the Vice President for Research and Economic Development provides resources and support to researchers and scholars at the University of Iowa and to businesses across Iowa with the goal of forging new frontiers of discovery and innovation and promoting a culture of creativity that benefits the campus, the state, and the world. More at http://research.uiowa.edu, and on Twitter: @DaretoDiscover.