Research involvement is an important part of undergraduate education at the University of Iowa. Students in all disciplines benefit from being a part of the research and creative discovery of faculty and staff. Research opportunities provide undergraduates with hands on experience as they prepare themselves for graduate or professional training, or to innovate in the next stage of their career.
Outstanding programs and mentors abound at Iowa. As a result, many undergraduates make research a focal point of their academic training.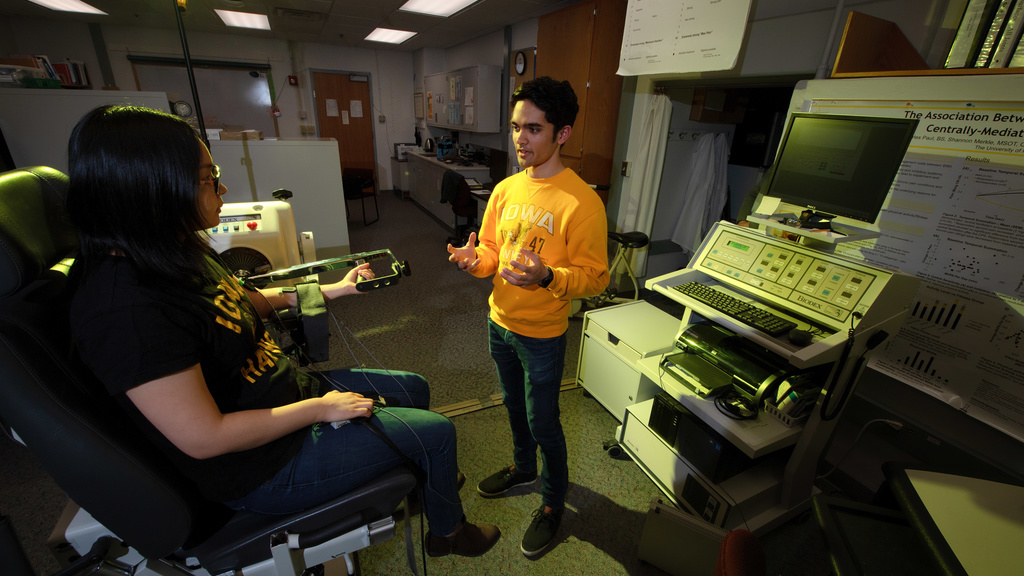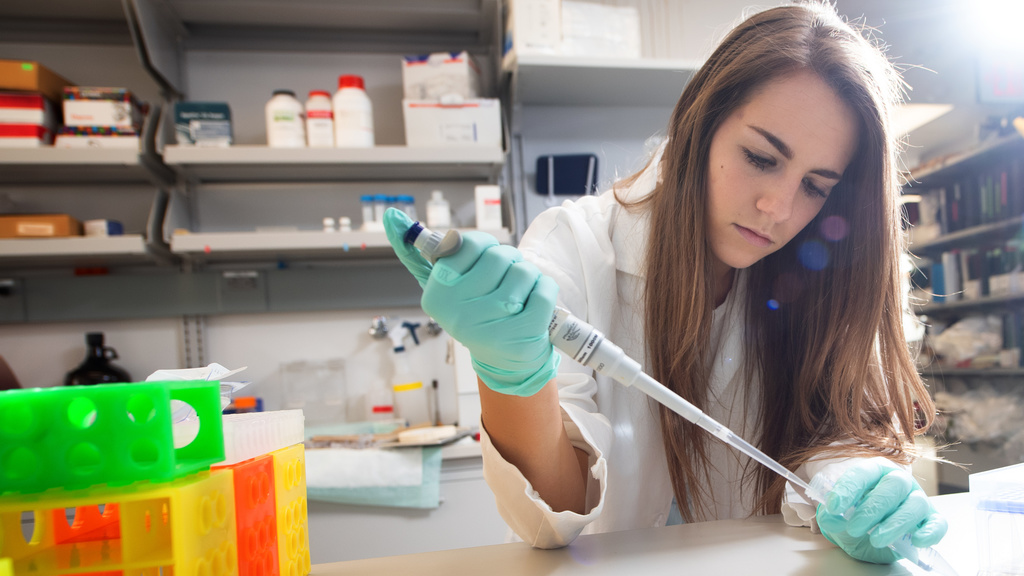 undergrads participate in research at the University of Iowa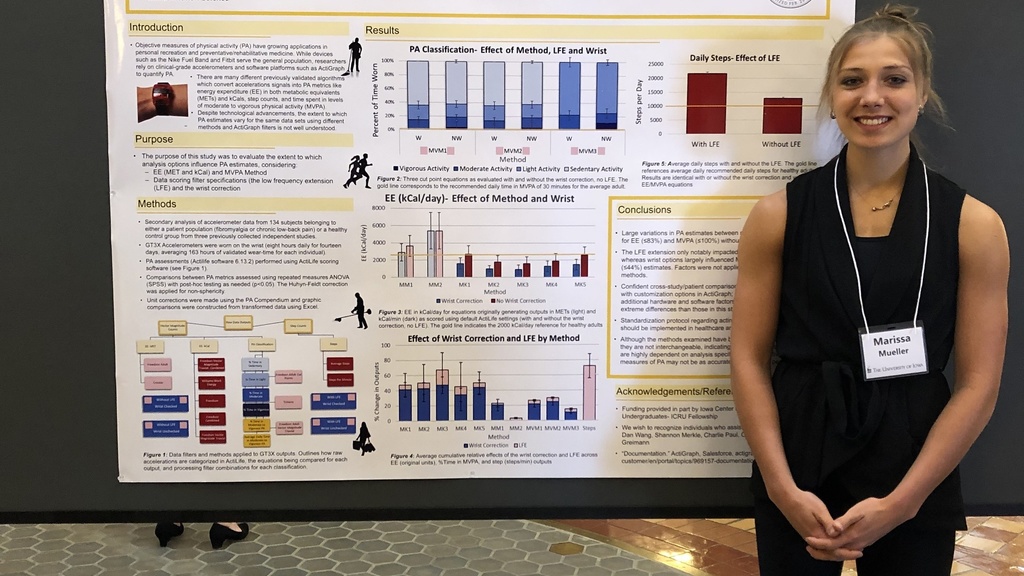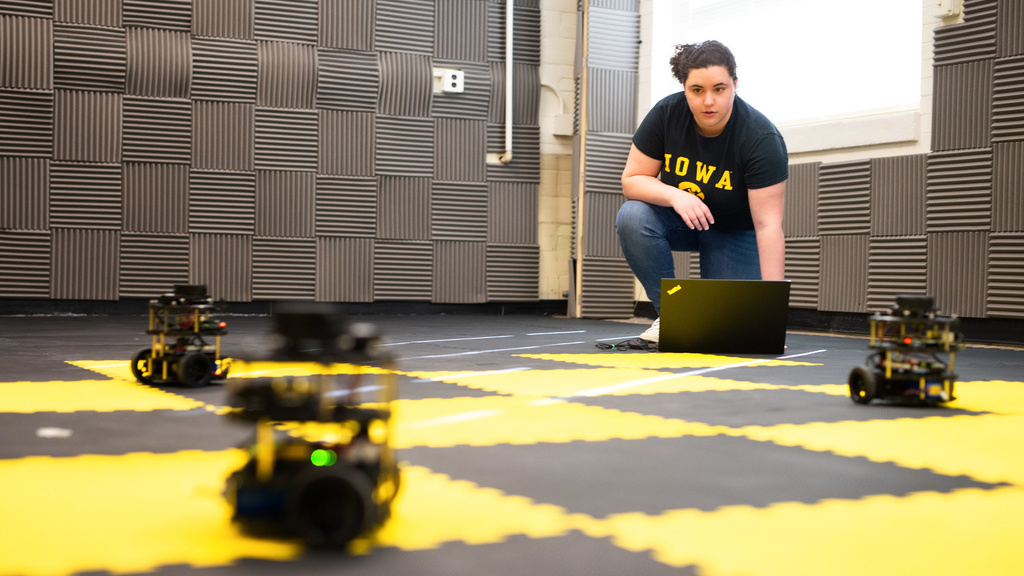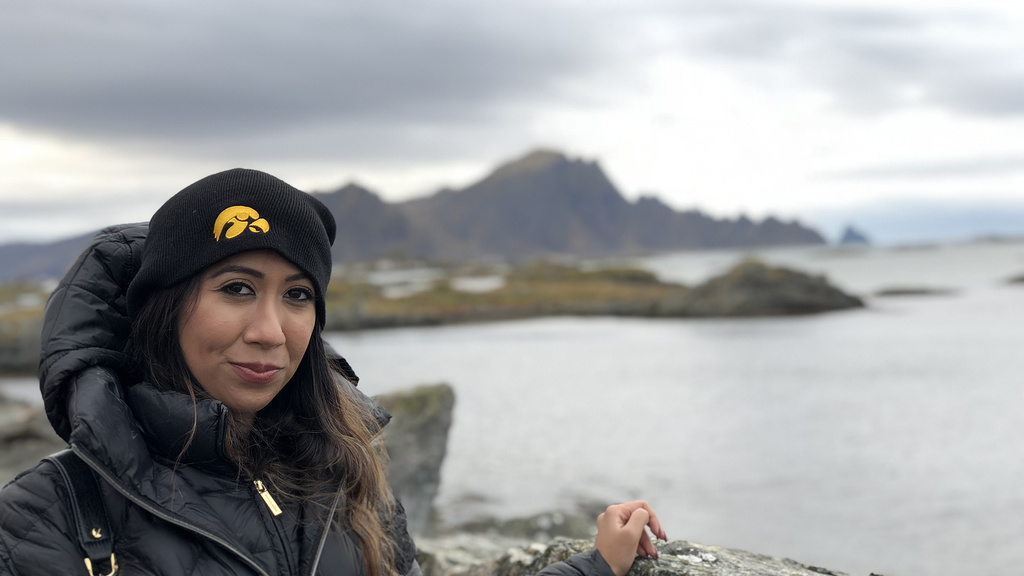 Funding for Undergraduate Research
The Office of Undergraduate Research (OUR), formerly known as the ICRU, promotes undergraduate involvement in mentored research and creative projects at the University of Iowa. They work with students, faculty, and staff from the arts, humanities, natural/physical sciences, social sciences, health and medicine, engineering, and business.
The OUR Fellows program encourages the direct involvement of undergraduate students in the scholarly efforts of faculty by providing financial support for a student involved in research. Scholarship funding for selected applications is in the amount of $2,000 (for about 5-10 hours of work per week) for the academic year or $2,500 (for about 20 hours/week of work) during the summer.
Excellence in Undergraduate Research Awards (EURA) recognize outstanding accomplishments in scholarly investigation, artistic creation, or performance by an undergraduate student in the Arts and Humanities, Mathematics and Engineering, Natural Sciences and Social Sciences. Recipients receive a $1000 travel allowance to attend a conference in their area of study.
An annual downtown banner campaign tells the stories of researchers, scholars, and creators - including undergraduates - from across the University of Iowa.