Are you ready to share your research with the world?
Building on the University of Iowa's (UI) national reputation as the Writing University, the Writing for the Public Good initiative seeks to support and expand the strengths of faculty writers across all disciplines and departments to share UI research and scholarship with Iowa, the nation, and the world.
Writing for the Public Good offers a variety of skills-based workshops to position faculty researchers and scholars to write essays, op-eds, and research-informed journalistic essays that are public facing in ways that traditional scholarship is not.
Recommend a faculty member for Writing for the Public Good
If you know a faculty member who would be a good fit for a Writing for the Public Good program, please let us know. Self-nominations are welcome!
The Communicating Ideas workshop is held once annually for a small, interdisciplinary group of 9-10 faculty researchers and scholars. Throughout the half-day program, which includes short presentations, a panel of journalists, and one-on-one coaching, participants gather insights about communicating their research to individuals outside of their discipline.
Alan Alda Center for Communicating Science Workshop
Participants will learn how to share their work and its significance in a way that helps others appreciate the wonder and value of science. We will offer the first workshop at the beginning of the fall semester, as faculty gear up for the academic year. We will offer a second, more in-depth Alan Alda Center workshop at the beginning of the spring semester to help researchers expand their skills.
Virtual writing retreat with InkWell
Offered in partnership with the Obermann Center for Advanced Studies
This retreat, led by Michell Boyd of InkWell Academic Writing, was offered in September 2023 for faculty, staff, and students who wanted to recharge and jumpstart their writing. Scholars from eight UI colleges participated, including the College of Liberal Arts and Sciences, Education, Engineering, Law, Nursing, Public Health, Carver College of Medicine, and the Tippie College of Business. 
OpEd Project Writing Workshop
Writing op-eds is an excellent way for faculty to share their research with external audiences. In these virtual workshops, participants explore how to establish credibility; how to present ideas quickly and powerfully under pressure; the components of an effective, evidence-based argument; and the difference between being "right" and being effective. In the workshop, participants explore and pitch ideas, and begin to draft an op-ed. They are connected with a national network of journalists after the session.
The Conversation
The Conversation is an independent news organization dedicated to unlocking the knowledge of academic experts for the public good. With a monthly readership of 20 million, The Conversation expertly shares a scholar's expertise far beyond the borders of our state. Articles are geared toward the general public and republished by major news outlets, which can generate thousands of views across multiple platforms.
Through our institutional membership, faculty receive personalized assistance from an editor to translate their work for a general audience.
"In terms of eyeballs per hour of work, it was the highest ratio of anything I've done."
"Working with the Conversation was a great opportunity to share my research with a nationwide audience and resulted in additional interest from news outlets across the country. The Conversation staff was incredibly helpful in preparing and publishing my piece and I would recommend working with them to anyone interested in promoting their work."
Iowa Researchers Featured in The Conversation
Monday, November 27, 2023
Chlorine is a widely used industrial chemical that's frequently a factor in toxic accidents and workplace injuries. A pharmaceutical expert explains why it's so hazardous.
Wednesday, November 15, 2023
A scholar of American religion explains how a new phenomenon of Jesus images on TikTok is tapping into the prosperity gospel, a Christian belief that God will reward faith with this-worldly comforts.
Thursday, November 2, 2023
Upcoming NASA missions will help scientists understand the composition of asteroids – which could inform companies one day hoping to commercially mine asteroids.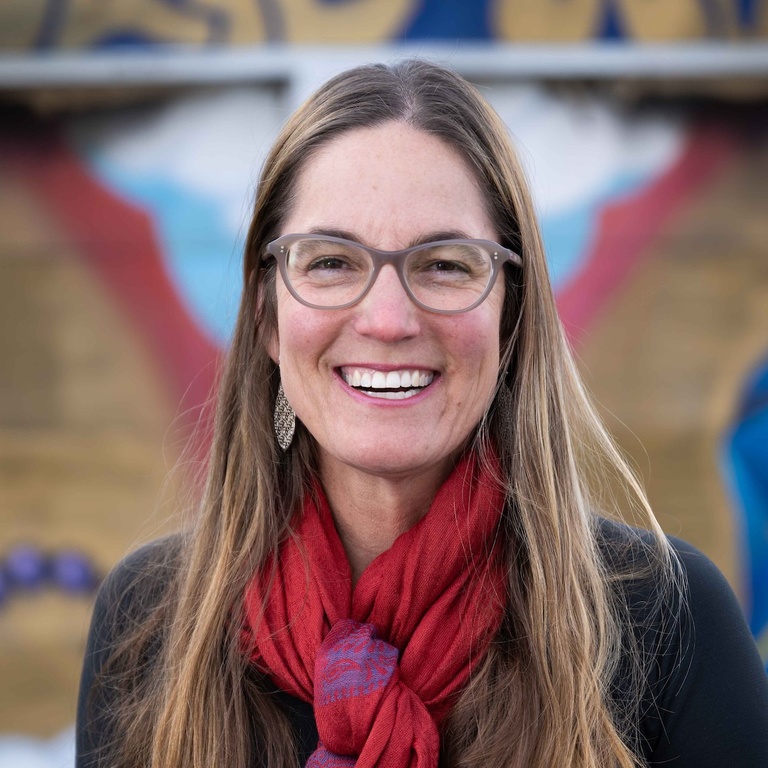 Title/Position
Associate Vice President for Research
Professor, V.O. and Elizabeth Kahl Figge Chair in Catholic Studies