Monday, February 29, 2016
The University of Iowa commercialization GAP fund is now available to faculty on a rolling basis, year-round.
Faculty innovators can submit a pre-proposal at any time and once accepted will be invited to make a formal presentation to the selection committee. The committee will make a same-day decision whether to award funding, expediting the process to bring new technology from initial concept to licensing and commercialization.
"Time is an important component when bringing discoveries to market," said Paul Dymerski, Director of UI Ventures. "Whether it's by licensing or a UI spinout venture, there are competitive pressures. The patent clock is ticking, and other universities are undoubtedly doing similar research." Dymerski manages the GAP Commercialization Fund program.
So far, a number of faculty have already taken advantage of the new timeline, and a total of $122,650 was awarded to two projects in January.
Ron Abrons, clinical assistant professor of anesthesiology in the Carver College of Medicine, received $47,650 for his Articulated Oral Airway (AOA), a novel device that helps healthcare providers breathe for patients who, intentionally or traumatically, have been rendered unconscious. By actively displacing the tongue, the AOA creates a larger pathway for oxygen delivery than currently available devices. The articulating function also facilitates the placement of breathing tubes using flexible, fiber optic intubating scopes.
"With this functionality, the AOA has far-reaching potential, from daily use in the operating room to emergency use on the battlefield," Abrons said.
Abrons received GAP funding in 2015, which allowed him to take the AOA from hand-drawn sketches to a well-developed computer-aided design model. The 2016 GAP funding will provide for the production of functional prototypes, allowing for device testing and marketing to potential licensees.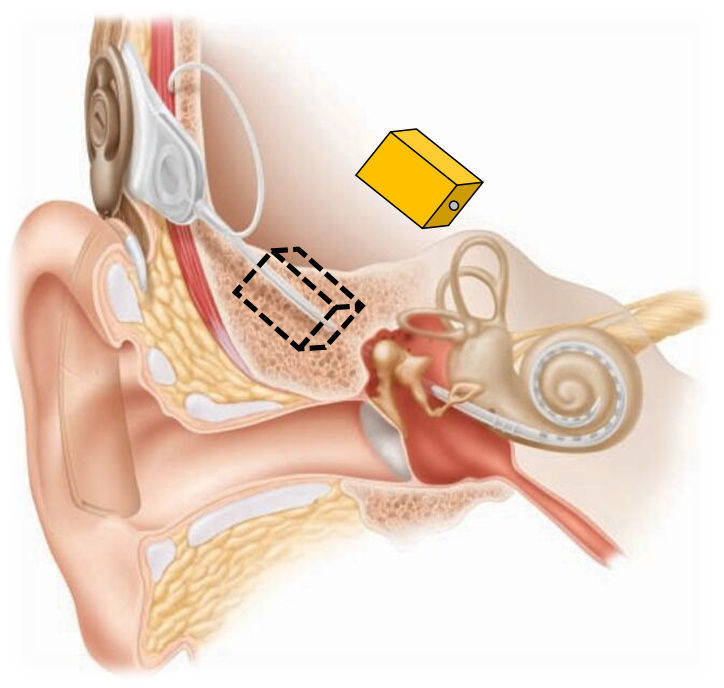 UI otolaryngologist Marlan Hansen and otolaryngology resident Chris Kaufmann received $75,000 in GAP funding for the development of a control device for treatment of evolving hearing loss in people with cochlear implants. Last semester,
the two received distinguished awards at two different pitch competitions
for their idea.
"Timing is critical for our development, and the rolling GAP process allows us to reach milestones in a timely manner," Kaufmann said.
For more information on GAP funding, visit http://uiventures.uiowa.edu/university-iowa-gap-funding.
UI Ventures, part of the UI Office of Research and Economic Development (OVPR&ED), assists University of Iowa faculty and staff inventors in creating new ventures based on their research. They provide education and mentoring to advance entrepreneurs and emerging growth companies by linking them with the capital, talent and other critical resources they need for success. More at http://uiventures.uiowa.edu/.
OVPR&ED provides resources and support to researchers and scholars at the University of Iowa and to businesses across Iowa with the goal of forging new frontiers of discovery and innovation and promoting a culture of creativity that benefits the campus, the state, and the world. More at http://research.uiowa.edu, and on Twitter: @DaretoDiscover.