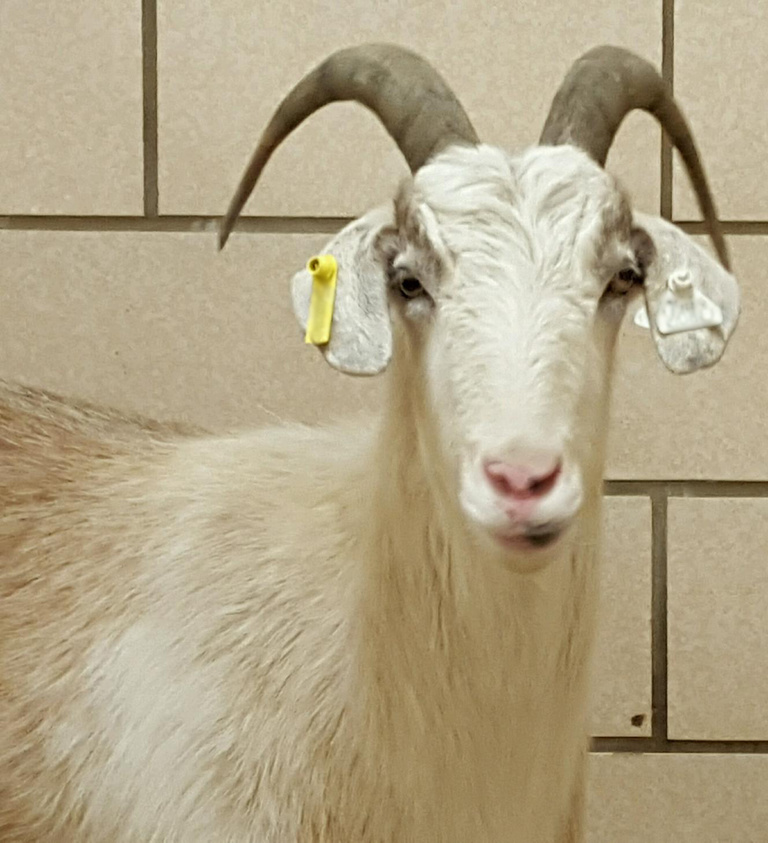 Around 3:30 p.m. today the University of Iowa recovered a goat that escaped a portable carrier during a transfer operation on Jan. 29.
Veterinarians who examined the animal say that it is in good health.
The animal was recovered near the intersection of 1st Avenue and Auburn East Lane, between Coralville and North Liberty.  
The UI is grateful for the help of the Johnson County Sheriff's Department, the Coralville Police Department, the Iowa City Police Department, Coralville City Animal Control, the Iowa City Animal Care & Adoption Center, and the Iowa Department of Natural Resources, as well as residents of Coralville and North Liberty, for assisting the UI Police Department and research staff.