Monday, November 25, 2019
The Office of the Vice President for Research is seeking nominations by Feb. 4 for leading researchers, scholars, and innovators among University of Iowa faculty, staff, and students.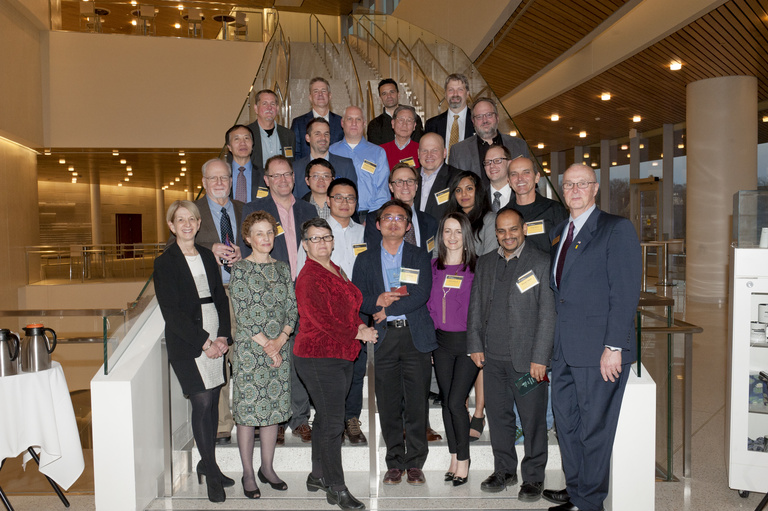 The Discovery and Innovation Awards recognize University of Iowa faculty, postdocs, professional staff, and students for exemplary contributions to research, scholarship, mentorship, and research administration.
 "Each year, we look forward to celebrating the researchers, students, and professional staff who make the University of Iowa a top-notch public research institution. This year, we've added a new award to recognize a research team member who developed or implemented a new program that improves UI laboratory safety culture," said Marty Scholtz, Vice President for Research.
The nomination process for each award, including the new Innovation in Laboratory Safety Award, is available on the OVPR's web site. Nominations are due February 4, 2020.
Winners will be recognized at the Celebrating Excellence: Discovery and Innovation Awards ceremony on April 28, 2020 at Hancher.
Awards include:
Scholar of the Year

Early Career Scholar of the Year

Leadership in Research

Distinguished Achievement in Publicly Engaged Research

Distinguished Achievement in Arts and Humanities Research

Faculty Communicating Ideas Award

ICRU Distinguished Mentor Award

Distinguished Research Administrator Award

Distinguished Research Professional Award

Innovation in Laboratory Safety Award

Postdoctoral Research Scholar/Fellow Excellence Award

Excellence in Undergraduate Research Awards

Graduate Research Excellence Awards
Contact Cheryl Ridgeway at cheryl-a-ridgeway@uiowa.edu or 319-384-3332 for questions about the nomination process.