Wednesday, March 24, 2021
Sarah Sapouckey and Hozhabr Mozafari barely had time to break in their office chairs as the University of Iowa Research Foundation's first-ever post-doctoral fellows when COVID-19 sent them—and most everyone else on campus—home to work remotely. But that hasn't slowed down their work to have faculty translate their research into commercial inventions and applications.
Sapouckey joined the university's tech transfer office in late 2019 after earning a Ph.D. in molecular and cellular biology at Iowa. Mozafari, who holds a doctorate in material engineering from the University of Nebraska-Lincoln, took the position after moving to Iowa City in February 2020, giving him just four weeks to settle in before the pandemic was declared.
Marie Kerbeshian, executive director of the UIRF, says she was excited to add the duo's talent to its licensing staff, made possible in part by generous support by the UI Graduate College.
"As a graduate of Iowa, Sarah has a good understanding of the work being done here in licensing inventions and other intellectual property," Kerbeshian said. "And Hozhabr is an engineer, the only one at UIRF, so he brings a well-needed skillset to our group as well. Together, they allow UIRF to provide much timelier, faculty-focused service to campus."
Sapouckey's graduate research focused on understanding the molecular mechanisms within the brain that control sympathetic nerve activity and resting metabolic rate. In addition to her doctorate, she has a graduate certificate in college teaching from Iowa, a bachelor of science degree in biochemistry from the University of Massachusetts, and an applied science degree in animal science from Holyoke Community College
With UIRF, Sapouckey's responsibilities include technology scouting and assessment, marketing, and assisting the senior licensing staff with non-monetary agreements.
Prior to joining the university, Mozafari was a commercialization analyst intern at NUtech Ventures, where he gained extensive experience with technology transfer procedures. In addition to his doctorate, he holds a master of science degree in mechanical engineering from Nebraska and has technical expertise in micro-mechanics, medical devices, and mechanotransduction (the conversion by cells of mechanical stimulus into electrochemical activity). He also has experience with safety and crashworthiness of railed vehicles.
Mozafari's responsibilities with UIRF include technology scouting, innovation assessment, licensing and agreements, and marketing. 
Here, in their own words, is more about Sapouckey's and Mozafari's experiences as UIRF fellows.
What attracted you to the UIRF post-doctoral fellowships?
Sapouckey: I knew early on that I wanted to pursue a career outside of the laboratory, and I felt strongly about seeing academic research benefit the public in a tangible way. This position was attractive because the overall mission of academic technology transfer lines up well with my own goals. It's a great way to get out of the lab, gain news skills, and learn about career paths outside of traditional academic research.
Mozafari: This is a very new program and among the technology transfer offices in the United State; the University of Iowa is one of the few offices that provide this opportunity. What attracted me to the UIRF post-doctoral fellowship was the opportunity to learn more about technology transfer-oriented careers and to become familiar with the business side of technologies, and commercialization of inventions.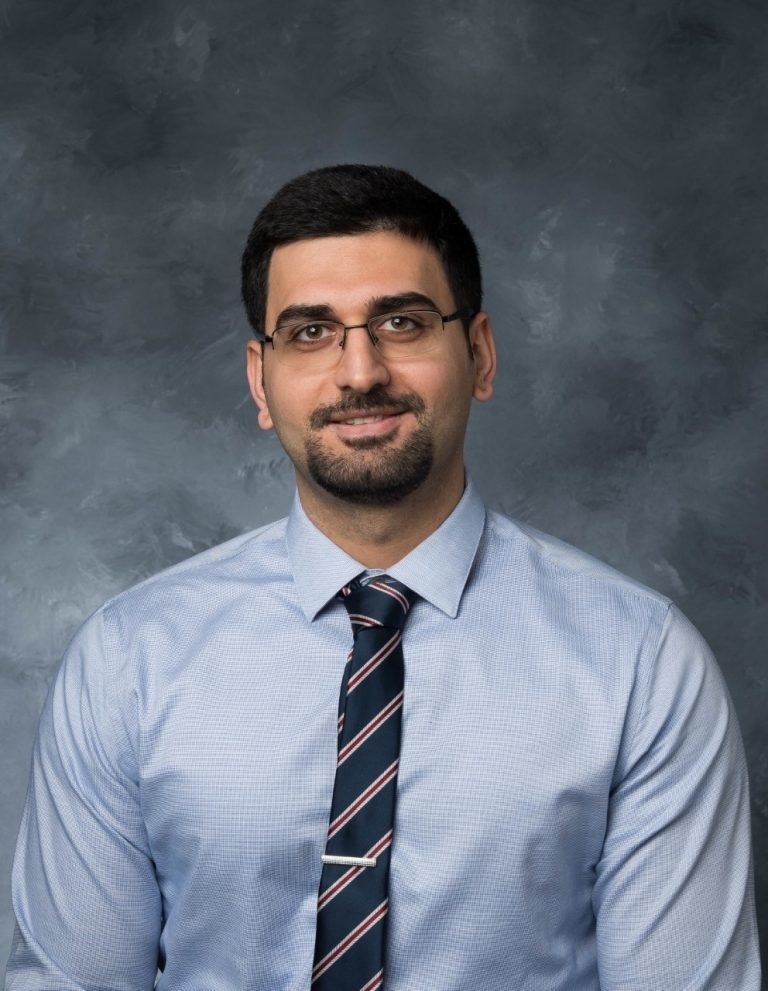 What was it like transitioning from working as a grad student in a lab to tech transfer?
Sapouckey: It was a challenge at times. Graduate work is usually hyper-focused on one area and you spend several years learning all that you can. In tech transfer, you're expected to learn about many different technologies at once, across a variety of fields.  It can also be overwhelming at the start, as you try to learn the business and legal aspects that weren't necessarily a part of your graduate training.
Mozafari: Well, as a graduate student my focus was on the research projects toward completing my degree and developing my technical skills in mechanical and material engineering research. The transition to tech transfer was a whole new experience and exciting at the same time. In the tech transfer environment, I do not focus on a single and specific scientific topic, but I learn about a variety of research areas and different types of inventions, and the path for each one toward commercialization.
What was it like to remote working so soon after starting with the office?
Sapouckey: I think because it happened so quickly, and we thought we were going back relatively soon, I didn't have time to stress about it or worry. We just adjusted as needed and I think it's worked very well. I still feel I've gotten very good training, even working remotely with my four dogs barking on Zoom.
Mozafari: I arrived and joined UIRF a couple of weeks before shutdown and had to work from home since then. It was a little bit challenging, for the first few days, to find my routine. But I'm delighted that UIRF provided the perfect adjustments and strategies to overcome the challenges that stem from working from home. As an instance, having daily virtual meetings with Kellen, Marie and [UIRF Associate Director] Mihaela [Bojin], and given their availability and support to guide and help me with my projects, alleviated the hurdles of this inevitable transition. 
How have things gone this past year—what are a couple of things you've been working on over the past year?
Sapouckey: We've worked extensively on marketing technologies and engaging with industry. I've also spent a good amount of time attending virtual training sessions and conferences to gain skills in technology valuation, negotiation, and understanding and drafting agreements. Overall, the past year has really been about laying a good foundation and getting as much experience as possible.
Mozafari: It has been incredible. Over the past year I did learn a lot about tech transfer, protecting IP, marketing, and commercialization. UIRF has provided me great opportunities to learn both technical and legal sides of technologies via training programs, webinars,  AUTM [Association of University Technology Managers] learning sessions. Technology scouting, assessment of tech, and working on different types of agreements are among the things that I have been working on over the past year. 
What, if anything, would you want faculty to know about how you can help them?
Sapouckey: I'd like faculty to know they can reach out at any point. If they are unsure if they should disclose or if they are unsure about the commercialization process, we are very happy to connect and discuss. It's always nice to learn about research going on around campus.
Mozafari: First of all, I wanted to thank faculty for disclosing to UIRF. As a post-doctoral fellow at UIRF, I can help them by providing tech assessment, prior art search, and marketing. And if there are any questions, I will be glad to answer to the best of my knowledge. 
Sapouckey can be reached at sarah-sapouckey@uiowa.edu, and Mozafari can be reached at hozhabr-mozafari@uiowa.edu.
The University of Iowa Research Foundation is part of the Office of the Vice President for Research, which provides researchers and scholars with resources, guidance, and inspiration to secure funding, collaborate, innovate, and forge frontiers of discovery that benefit everyone. More at http://research.uiowa.edu, and on Twitter: @DaretoDiscover