The Office of the Vice President for Research (OVPR) has named Mike Andrews its research integrity officer to coordinate and investigate allegations of research misconduct.
Research misconduct is narrowly defined by the law as the falsification, fabrication, or plagiarism of research data and information used in peer review articles and grant submissions. Andrews will also handle allegations and concerns of a broader scope, including failure to report conflicts of interest and commitment and other unethical behavior or influence of research activities involving foreign entities that puts the university, its employees, research subjects, or the public at risk of harm.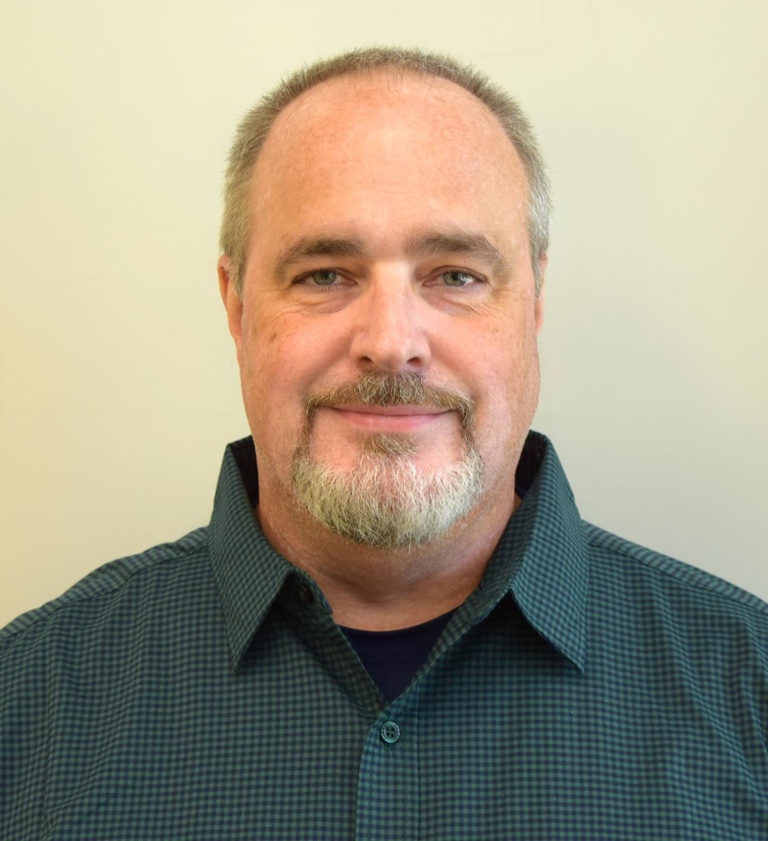 Allegations of research misconduct may be made anonymously to the vice president for research, the research integrity officer, or the provost, according to university policy.
The position of research integrity officer, or RIO, is federally mandated, but Andrews will be the first person filling this role full-time. Working with OVPR leadership, he will provide oversight for the research ethics program and work to enhance university policies for addressing foreign influence of research, which has become a top priority of federal funding agencies and the U.S. Congress in recent years. 
"Overwhelmingly, university faculty, staff, and students conduct research in accordance with the highest ethical standards," Vice President for Research Marty Scholtz said. "That makes it all the more critical that we have someone dedicated to providing oversight of the research enterprise—to ensure our institution continues following both the letter and spirit of the law. I'm grateful to Mike for taking on this important task."
Andrews said that as part of his role addressing issues related to foreign influence in research he plans to work with units across campus to review and strengthen the research security program in accordance with federal mandates.
He said the RIO's work is foremost to protect the efforts of the overwhelming number of researchers, scholars, and artists who work diligently to make new discoveries, inventions, and creative works.
"Reproducibility of science and maintaining the public trust in what we do are probably at the top of the list of reasons for having these compliance positions," Andrews said. "A failure to conduct research in a responsible and ethical manner can jeopardize the university's research enterprise."
There can also be steep financial and criminal penalties to investigators who act unethically.
"Agencies can and do debar researchers from obtaining funding, and the reputation of the institution is damaged when that happens," Andrews said.  "Additionally, individuals could face imprisonment for failure to properly disclose activities with foreign entities."
Andrews brings considerable experience to his new position. For the past nine years, he was the training compliance manager for the administrative office of the Institutional Animal Care and Use Committee (IACUC). The IACUC is responsible for reviewing and approving work in research, training, or teaching that involves vertebrate animals to ensure that it's done safely, ethically, and in accordance with federal regulations.
While with IACUC, Andrews earned professional certifications as a Laboratory Animal Technologist (LATG) and a Certified Professional IACUC Administrator (CPIA). He also established the Lab Manager Stakeholder Group, a committee of lab managers from across campus that make recommendations on Lab Manager Training seminars and provide input on policies, guidelines, and guidance documents from the IACUC and the Office of Animal Resources (OAR). For 23 years before that, he was a research assistant in several biomedical research labs, serving as a lab manager for much of that time.
Andrews holds a Bachelor of Science degree in microbiology and an MBA in operations management, both from the University of Iowa. A native of Arizona who grew up in Davenport, Iowa, he currently lives in West Branch with his wife.