Researchers interested in collaboratively exploring children's mental health development are invited to learn more about a virtual Neuroscience, Development, and Mental Well-Being Ideas Lab kicking off this fall by registering for one of two upcoming information sessions.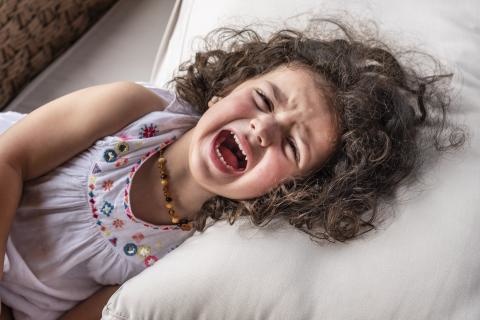 The lab will run for eight weeks, requiring two hours of time per week, from Sept. 20 to Nov. 8 and will consist of presentations, facilitated interdisciplinary conversations, ideation activities, team building, and iterative peer review of ideas. It will conclude with a competitive feasibility grant program.
Participation requires committing to all eight sessions of the Ideas Lab.
Faculty, research staff, postdocs, and advanced graduate students from any discipline are invited to participate in one of two information sessions, which will be offered from 12-1 p.m. Friday, June 18, and 12-1 p.m. Friday, July 6, before applying to participate in the Virtual Lab by July 16.
During the information sessions, Ted Abel, Ph.D., chair of the Carver College of Medicine's (CCOM) Department of Neuroscience and Pharmacology and director of the Iowa Neuroscience Institute, and Peggy Nopoulos, MD, CCOM professor of neurology, pediatrics, and psychiatry, will discuss the current science around the topic of children and mental health. There will also be an opportunity for attendees to ask questions, share their own disciplinary interests, and begin brainstorming interdisciplinary solutions.
To register for the June 18 information session, click here.
To register for the July 6 information session, click here.
The lab is sponsored by the Research Development Office (RDO). RDO Director Aaron Kline said he hopes researchers from a wide spectrum of disciplines consider participating in the lab.
"During our eight weeks, we'll examine how we assess mental health in infancy through adolescence and connect it to physiological changes in the brain and body, as well as environmental factors," he said. "The more diverse perspectives we can bring to bear on this important topic, the more likely we can come up with novel approaches to advancing understanding about children and mental health."
At the end of the lab series, teams will be able to compete for $75,000 in funding to collect feasibility data for submission of external funding applications. Up to three awards are expected to be made.
More information about the lab may be found here.
The Research Development Office if part of the Office of the Vice President for Research, which provides researchers and scholars with resources, guidance, and inspiration to secure funding, collaborate, innovate, and forge frontiers of discovery that benefit everyone. More at http://research.uiowa.edu, and on Twitter: @DaretoDiscover