The Office of the Vice President for Research has secured institutional access to UIDPConnect 2021, which will offer 50 sessions presented by hundreds of subject matter experts on September 13-17, 2021. The virtual conference is designed to help research faculty and staff develop and enhance partnerships with industry.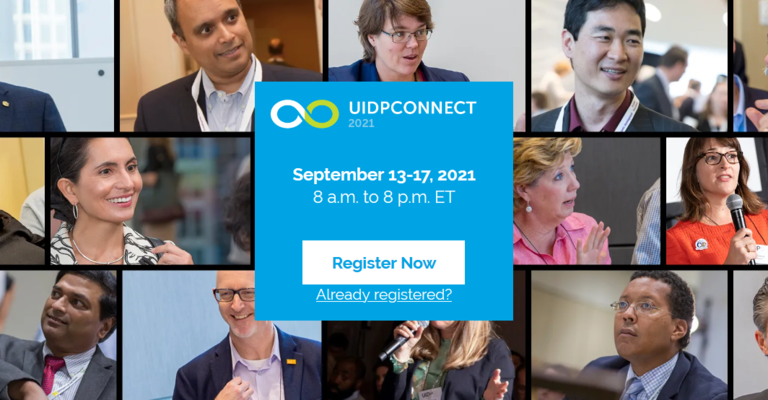 UIDPConnect 2021 will include online sessions applicable to professionals across a range of roles, from research leadership to contracting and sponsored research, IP and technology commercialization, economic development, workforce and talent development and more.
Panels, keynotes, and short talks will offer practical insight into new and improved models of engagement and leading-edge approaches to enhancing collaborations. Virtual breakouts will introduce specific, real-world concepts within new formats to interact with small groups and elevate your networking experience.
With institutional access, anyone with an @uiowa.edu email address will be able to register for access to all sessions at no cost, which includes access to all session recordings. However, individual registration is required in order to participate.
To obtain the UI registration access code, please email vpr-rdo@uiowa.edu.
UIDP tackles strategic and tactical challenges impacting the environment for research collaboration. As a solutions-oriented organization, its members identify issues impacting university-industry (U-I) relations and opportunities to develop new approaches to working together. More information about UIDP here.
The Office of the Vice President for Research provides researchers, scholars and creative artists with resources, guidance, and inspiration to secure funding, collaborate, innovate, and forge frontiers of discovery that benefit everyone. More at http://research.uiowa.edu, and on Twitter: @DaretoDiscover.