You've probably heard about the outdoor air quality alerts in Iowa over the last few weeks, but do you know how the data that drives the alerts is collected?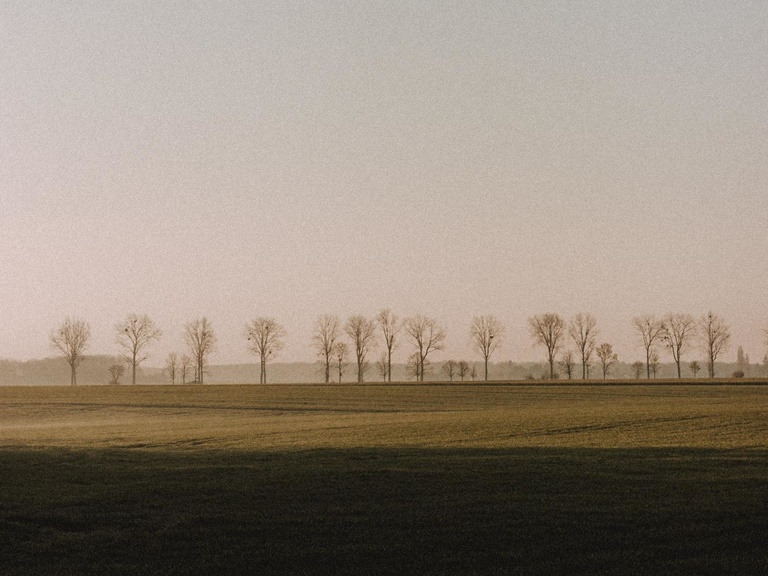 The University of Iowa State Hygienic Lab (SHL) operates a network of monitors around the state to understand the potential impact that the ambient air quality could have on the citizens of Iowa.
Through a contract with the Iowa Department of Natural Resources, the SHL collects and reports real-time data. Under the Clean Air Act, the Environmental Protection Agency requires ambient air quality monitoring, which is the ongoing, long-term assessment of pollutant levels, rather than a single reading at a single point in time.
Through a network of instruments and sensors atop school buildings and trailers across the state, the SHL collects data about particulate matter, ozone, sulfur dioxide, carbon monoxide, and nitrogen oxides.
"Our biggest network of sensors is for particulate matter, which drives the health and safety alerts," said Amanda Hughes, environmental manager of the ambient air quality division. "These are very small particles in the air that you cannot cough out after breathing them in." For individuals who are immunocompromised or have other health issues, particulate matter in the air is of particular concern. "During an air safety alert, staying inside is safer for these populations because a HEPA filter on a furnace or air conditioner will filter out the fine particles."
The instruments operated by SHL staff collect 24-hour samples of particulate matter, which are picked up, delivered to the lab, and weighed. "Fortunately, we also get hourly data reports sent to us remotely, so we can track the particulate matter levels in real time," said Hughes. When smoke from the Canadian wildfires reached Iowa, the SHL was able to track its progress across the state hour-by-hour.
"Even though Iowa has very clean air generally, we do identify periods of concern that the public needs to be aware of," said Hughes. "Our team is here to support the health and safety of Iowans."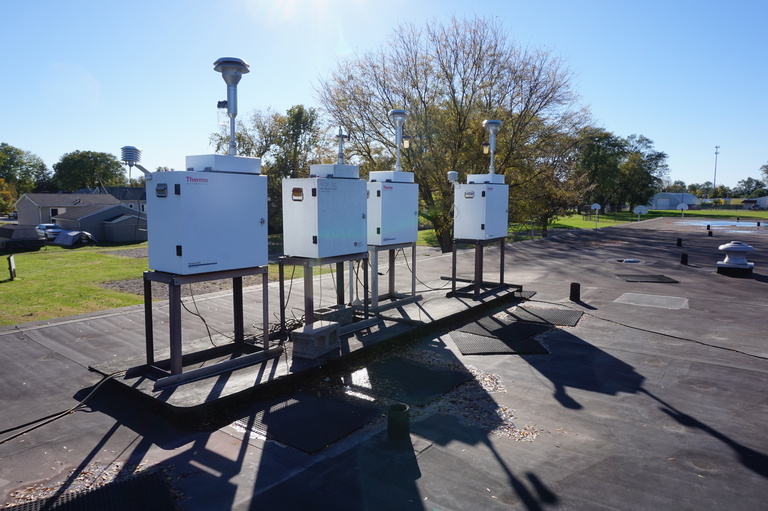 The ambient air quality department was started in the mid-1980's and has now grown to a staff of 15 people who work year-round. Through federal and state funding, the Iowa Department of Natural Resources contracts to the SHL team to perform all the field work, data collection, and testing, to ensure the accurate and reliable collection of air quality data.
"Even in the winter, our team is on the road to get to those sites to make sure the instruments are running and collecting accurate data," said Hughes. "After we submit data to the DNR, it is entered into a national database that is used by researchers and legislators to inform new policies and criteria."