Friday, February 11, 2022
The Communicating Ideas program, now in its tenth year, is a half-day, intensive media and communications training workshop scheduled for July 15, 2022.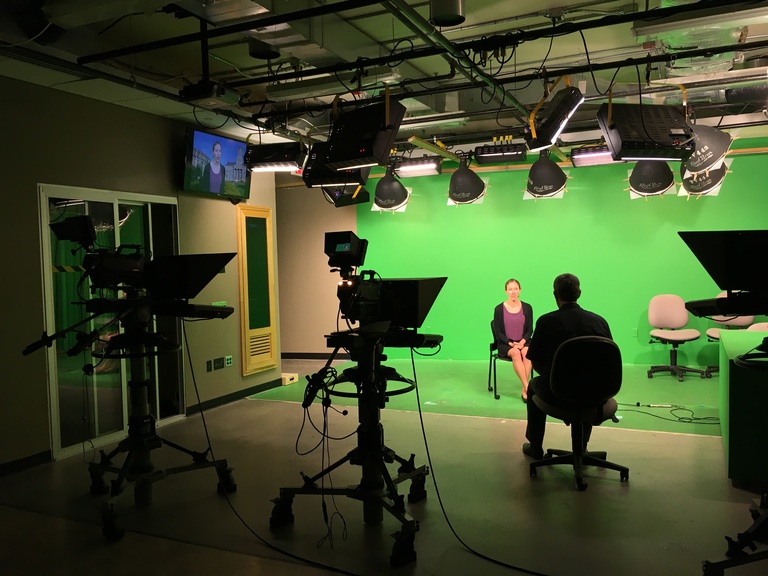 Registration for workshop is open to faculty researchers, creators, and scholars from any department.
"Our goal is to offer participants practical tools for crafting and honing their messages for various public and non-academic audiences," said Marty Scholtz, vice president for research. "It can be very challenging to convey complex research and scholarship in concise sound bites. This program offers helpful tips for media interviews and elevator pitches, as well as other types of presentations."
The program includes a media panel and Q&A session with current radio and television journalists, as well as instruction from former broadcast journalists. Participants have the opportunity to work one-on-one with journalists and communications professionals to hone their messages. At the end of the session, they step into the studio to film brief video about their research, scholarship, and/or creative activity.
Participation is limited to 10 faculty members. To register, contact leslie-revaux@uiowa.edu.
Communciating Ideas is hosted by the Office of the Vice President for Research, in collaboration with the School of Journalism and Mass Communication and the Office of Strategic Communication.
"Our office is committed to working with faculty to disseminate their important work into the public sphere, and this workshop is one of several professional development workshops that we are offering this year to help scientists, scholars, and creators do that," said Scholtz.
Related Story: OVPR will host a series of research communications workshops in spring 2022