Wednesday, April 20, 2022
From the air we breathe, to the water we drink, to the soil that we walk on, staff at the State Hygienic Laboratory (SHL) at the University of Iowa, in partnership with the Iowa Department of Natural Resources, have a hand in monitoring the health of Iowa's precious natural resources.
"Our staff scientists are very hands-on in our mission to collect and analyze samples," said Michael Schueller, associate director of the SHL Environmental Health Division. "They regularly wade into streams, climb on roofs to access air collection instruments, and travel across the state to survey the environment in the state of Iowa."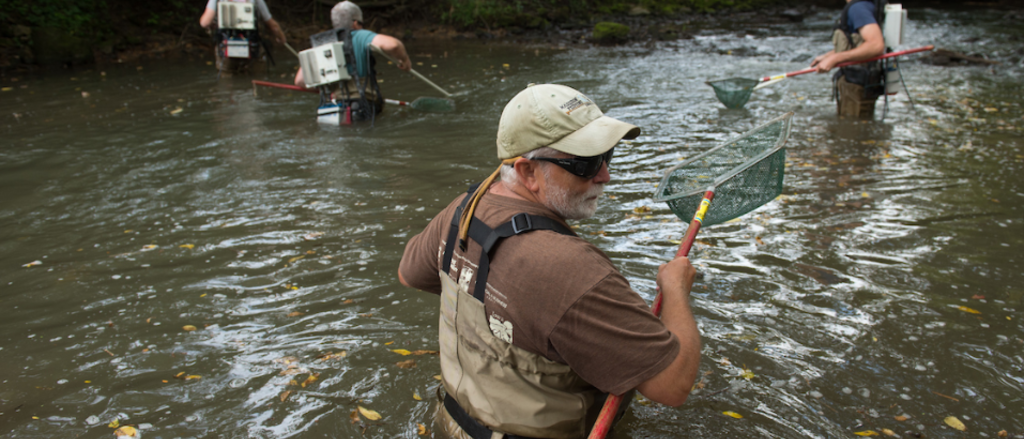 The IDNR contracts with SHL to conduct and analyze a variety of tests at sites across the state, including wastewater testing, soil testing of contaminated sites, ambient air and water monitoring. "Our partnership with the IDNR dates back at least 40 years," said Schueller.
Many of these ongoing, long-term monitoring programs are required by regulatory bodies like The Environmental Protection Agency.
SHL's Environmental Health Program, which operates out of its locations in Coralville, Ankeny, and Okoboji, is available to test everything from air to wastewater, including human tissue samples, fish, foods, soil, drinking water, groundwater, and other materials, including unknown powders.
The staff limnologists – who study fresh-water systems – visit 60 different stream sites every month to test for bacteria, heavy metals, pesticides, and nutrients, in addition to fish and macroinvertebrates, including snails, leeches, and aquatic insects. "We work in systems that range from ankle deep streams to large rivers, said Todd Hubbard, a limnologist at SHL. "We pretty much work regardless of the temperature, even in 100+ degree temperatures, which can be challenging when working in chest waders."
By monitoring even slight changes in water quality or in fish or inspection populations, their work provides important insights about the state's overall environmental health. The Biological Monitoring program started in 1994.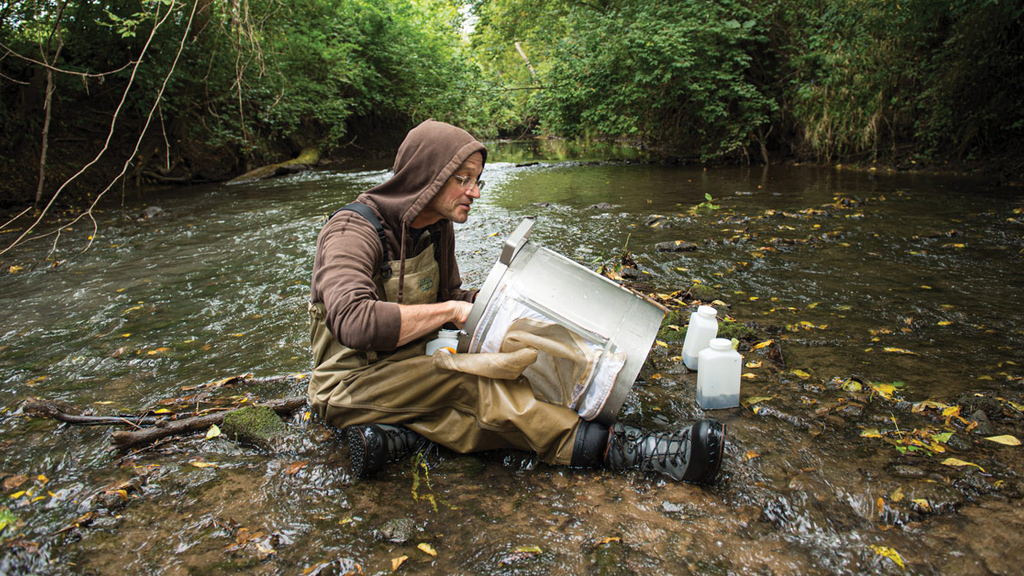 Equipped with sophisticated instrumentation and staffed by highly trained scientists, SHL's unique facilities deliver services that may be unavailable or cost-prohibitive elsewhere.
"Our capabilities include testing for lead and other metals in blood and the environment, asbestos, and polychlorinated biphenyls (PCBs), which are harmful to human health, as well as insecticides, herbicides, and other pesticides," said Schueller. "Our staff and laboratory network are also involved in emergency preparedness testing and on alert 24/7 to rapidly respond to natural disasters, chemical spills, and other emergencies."
On Christmas Eve in 2019 their team sprang into action when a white powder was discovered on the headstone in a local cemetery. One individual was exposed to the powder and subsequently became ill and required hospitalization. First responders collected samples of the powder and submitted them to the lab for testing. "Our scientists were able to quickly determine that there was no threat to the individual from the powder and provide our results to the attending physician," said Schueller.