Tuesday, January 17, 2023
Eight College of Liberal Arts and Sciences faculty will receive grant funding through the Arts and Humanities Initiative (AHI), a grant program supported by the Office of the Vice President for Research (OVPR).
AHI, which has existed for more than two decades, supports scholars in the humanities or creative, visual, and performing arts through standard grants, major conference grants, and major project grants, awarding up to $30,000 for a one-year period.
"Funding opportunities are often very limited for scholarship in the arts and humanities," said Kristy Nabhan-Warren, associate vice president for research, professor and V.O. and Elizabeth Kahl Figge Chair of Catholic Studies. "These awards will support accomplished University of Iowa scholars in completing high-impact, interdisciplinary and collaborative projects to further their careers and their disciplines."
The fall 2022 winners are:
Major Project Grant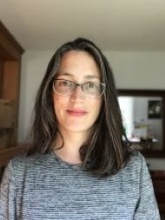 Louise Seamster, assistant professor, sociology and criminology, African American Studies
"From Data Access to Data Justice: The Flint Water Disaster Public Document Archive"
Seamster's project will create an interactive, public digital archive of 455,000 pages of government emails relating to the Flint Water Crisis released in 2016 by Michigan's then-governor Rick Snyder. The website, to be built in collaboration with students and the UI Libraries' Digital Scholarship and Publishing Studio, will use digital humanities approaches to data cleaning and analysis to increase archival analysis and interactivity. The project will complement Seamster's book manuscript on the political context of the Flint Crisis, which is expected to publish in Spring 2024.
Major Conference Grant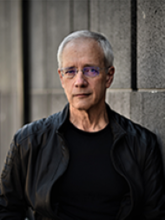 David Gompper, professor, School of Music
"Contemporary Music from Israel: A festival of music by living Israeli composers"
The School of Music will host a seven-day, nine-concert festival from April 17-23, 2023, featuring the works of present-day Israeli composers in collaboration with the Jerusalem Academy of Music and Dance (JAMD). The Meitar Ensemble, comprising eight professional musicians associated with JAMD, will serve as the core group for all instructional interactions and concert performances, and Meitar director Amit Dolberg will serve as the festival's keynote speaker. Learn more about the festival here.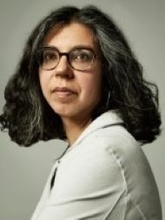 Standard Grants
Asha Bhandary, associate professor, Department of Philosophy
"Being at home: liberal autonomy in an unjust world"
Bhandary's book in progress examines self-sovereignty, personal property and individualism—the core values of liberalism— from the evaluative subject position of a woman of color.  The book ultimately advances the next stage in Bhandary's radical liberalism, supplying grounds for a normative critique of political and interpersonal interference in minority women's lives in the current, unjust world.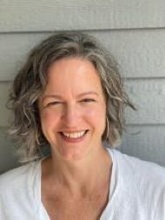 Mariola Espinosa, associate professor, Department of History
"Sensational Cures: Medicine, Politics, and Popular Culture in the Spanish-Speaking World"
Espinosa's project will result in a book exploring the relationships between medical professionals, populist leaders, and popular culture in the early 20th century. Espinosa's research will center on a Spanish physician who captured transnational attention and the admiration of populist leaders in Spain, Italy, and Argentina.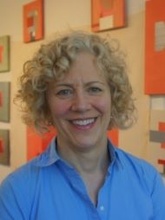 Laurel Farrin, professor, School of Art & Art History
"Weird O"
Farrin's new painting project will isolate abstract forms made from repurposed materials, combining them in ways that evoke recognition and humor by defying expectations. Repurposed materials will also be constructed into sculptural forms and used in short videos exploring how and why visual humor occurs.
Jose Fernandez, assistant professor, Latina/o/x Studies Program, Division of Interdisciplinary Programs
"Spanish-Language Print Culture in Texas & the Intellectual Legacy of José de la Luz Sáenz, Alonso Perales, and Américo Paredes"
Fernandez will conduct archival research on newspaper articles by three major Latinx writers of the twentieth century—José de la Luz Sáenz, Alonso Perales, and Américo Paredes. Fernandez will examine the links between the books published by these authors and their articles in Spanish-language newspapers in Texas as part of his second book project tentatively titled The Modes of Latinx Literary Production.
Kathy Lavezzo, professor, Department of English
"Bad Medievalism"
Lavezzo's book, Bad Medievalism, under advance contract to Fordham University Press, charts the awkward, disturbing, and depressing links between the medieval period and modernity, particularly with respect to racial discourse. The book calls attention to how arguably the worst components of modernity—racism and racialization—possess medieval roots. The book recovers underappreciated medievalisms of Black writers including novelists Gloria Naylor and Paule Marshall and cultural studies pioneer Stuart Hall.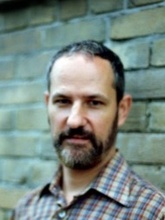 Stephen Voyce, associate professor, Department of English
"Dark Worlds: Culture, War, and the National Security State"
Voyce's book-in-progress addresses how artists, writers, and filmmakers engage with the clandestine activities of national security actors, helping their audience to see a highly regulated but incredibly secretive form of warfare. Voyce draws on an international group of makers to understand the changing natures of war and global security today.
University of Iowa faculty and research staff are encouraged to apply for the Spring 2023 AHI program by 11:59 p.m., Tuesday, March 7.