Tuesday, February 21, 2023
The Research Development Office (RDO) within the Office of the Vice President has selected 17 faculty to receive 2023 OVPR Early Career Scholars Awards.
The OVPR Early Career Scholars program aims to help tenure-track assistant professors develop a competitive proposal and secure an externally funded award. In addition to up to $30,000 in funding, the RDO provides recipients individual grantsmanship consulting and support to visit program officers. Each college identifies prospective candidates through a competitive, peer-reviewed process and submits their recommended candidates to OVPR for final consideration.
"We are committed to helping early career scholars in every discipline succeed," said RDO director Aaron Kline. "By providing seed funding, coaching, and ongoing support, we aim to both enrich the university's research portfolio and help new faculty members advance their scholarship, and with it, their professions."
The OVPR Early Career Scholars program is part of the Seeding Excellence Initiative, which was funded in the first year of the Public-Private Partnership (P3). The selected winners are: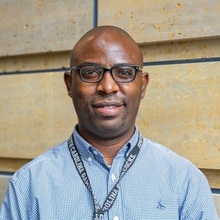 Oluwafemi Adeagbo, assistant professor, community and behavioral health, College of Public Health, "Identifying the Barriers to Black/African American Men Who Have Sex with other Men's Engagement with HIV Prevention Services in Iowa"
Adeagbo will seek to identify the barriers that prevent Black men who have sex with other men from accessing preventative medications, called pre-exposure prophylaxis (PrEP), for HIV. Despite being significantly more likely to be diagnosed with HIV, non-Hispanic Black or African American men who have sex with other men showed disproportionately low participation in the state's telehealth-based PrEP program. Adeagbo will conduct interviews with patients and healthcare providers in three counties (Black Hawk, Johnson, and Linn), in hopes identifying solutions to increase PrEP uptake among this group.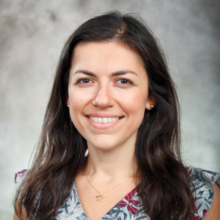 Beste Basciftci, assistant professor, business analytics, Tippie College of Business, "Risk-Averse Predictive Optimization for Resilient and Sustainable Energy Systems"
Integration of renewable energy and storage technologies into the power grid is critical for achieving climate goals and ensuring the balance between electricity supply and demand. Basciftci will develop prediction and optimization models to address various uncertainties stemming from this integration within a risk-averse framework. Basciftci's models would help optimize maintenance and operations of renewable power facilities, while reducing the risk of blackouts, which could make renewable energy a more viable option for generating electricity.
Robert Bowers, assistant professor, family dentistry, College of Dentistry, "A Novel Use of the Periodontal Ligament Injection for Delivery of Extended-Release Therapeutics"
Bowers will study the possibility of addressing a variety of oral health challenges by injecting extended-release therapeutics into the periodontal ligament. Dental practitioners currently use periodontal ligament injection to deliver local anesthesia safely and predictably to the gums and bone surrounding teeth. Bowers hopes to model how modified solutions would flow after injections, aiding in the development of a novel, non-invasive method to deliver regenerative, pain-relieving, or antimicrobial therapeutics.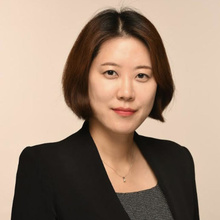 Sena Chae, assistant professor, nursing, College of Nursing, "Symptoms and multiple chronic conditions associated with post-induction unplanned readmissions in patients with acute myeloid leukemia"
Chae will extract symptom data from the narrative notes of the electronic health records of patients with acute myeloid leukemia (AML), a symptom-intensive disease that often results in chemotherapy-related complications. Chae aims to identify risk factors, including the multiple chronic conditions, associated with costly unplanned hospital readmissions, in hope of predicting these readmissions before they happen. Chae's work will support rigorous symptom management for patients during treatment and after.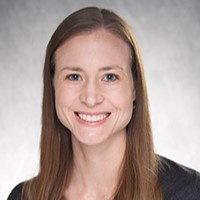 Ruth Chimenti, assistant professor, physical therapy and rehabilitation science, Carver College of Medicine, "Identification of novel factors that contribute to pain in individuals with Achilles tendinopathy: Examining the interaction of the immune system with exercise"
While exercise is the standard of care for Achilles tendinopathy, up to half of patients continue to have pain with initial physical therapy interventions. Chimenti will seek to understand the role of the immune system and chronic low-grade inflammation in Achilles tendinopathy pain to help develop new treatment approaches and improve outcomes for patients with chronic Achilles tendinopathy.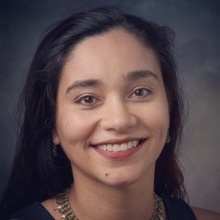 Ece Demir-Lira, assistant professor, psychological and brain sciences, College of Liberal Arts and Sciences, "Caregiver stress, caregiver-infant interactions and neurodevelopment in preterm infants"
Demir-Lira will study the role of caregiver stress in the neurodevelopment of very preterm infants, those born before 32 weeks gestation. Very preterm infants face risks for impaired neurodevelopment, which is not fully explained by biological or socioeconomic factors. Demir-Lira will measure the effect of caregiver distress on brain network connectivity and neurodevelopment throughout the infant's first year and investigate how caregiver-child interactions affect this development, to improve early intervention efforts for infants and their caregivers.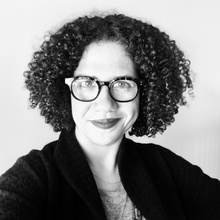 Ashley Howard, assistant professor, history, African American studies, College of Liberal Arts and Sciences, "More Than A Snapshot: Will Brown's Lynching and the Violence of History"
Howard will research the 1919 lynching of Will Brown, whose death was captured in a gruesome and infamous photograph. While horrific, the photo fails to capture Brown's story or the complicated legacy of his killing. Howard will contextualize Brown's death in the pattern of racial violence in the preceding decades, document the varied responses of Omaha's Black community, and analyze Will Brown's legacy in present-day literature, curricula, and public commemorations, to illustrate the violent history of erasure and appropriation.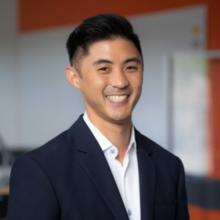 Jared Izumi, assistant professor, psychological and quantitative foundations, College of Education, "Further Development of a Social-Emotional Learning Assessment in Immersive Virtual Environments"
Izumi will develop content to assess students' social-emotional learning through immersive virtual environments. Social-emotional learning, which encompasses core skills in building relationships, managing emotions, and making responsible decisions, plays a crucial role in how children engage in every aspect of their lives and is traditionally assessed by surveys and observations. Assessment in virtual reality environments, with the assistance of AI, could reduce the impacts of implicit bias, while decreasing the training and other resources needed to identify social-emotional learning needs in students.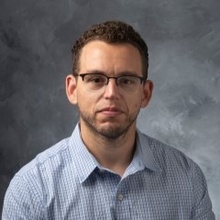 Nathaniel Jenkins, assistant professor, health and human physiology, College of Liberal Arts and Sciences, "Does Altered Neural Stress Regulatory System Activity and Hematopoiesis Explain the Link between Adverse Childhood Experiences and Peripheral Vascular Dysfunction?"
Jenkins will examine the effect of exposure to adverse childhood experiences (ACEs) on vascular dysfunction. Individuals exposed to ACEs are at increased risk for cardiovascular disease such as heart attack or stroke, which may first appear as vascular dysfunction. Jenkins will study the effects of ACEs on activity of key stress-regulatory brain regions and bone marrow activity to understand how these may contribute to vascular dysfunction, and examine how emotional regulation and coping may modify these associations, with the hope of identifying target interventions to reduce the negative cardiovascular health impacts of ACEs.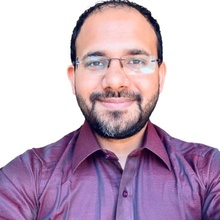 Kishlay Jha, assistant professor, electrical and computer engineering, College of Engineering, "Continually Self-Supervised Machine Learning Framework for Personalized Biomedical Literature Curation and Exploration"
Jha will develop a dynamic machine learning model that learns over time while retaining previous knowledge. Static machine learning models are unable to continually accommodate new knowledge from streaming data, which is problematic in rapidly evolving fields where thousands of scholarly articles are published each day. Jha will use this model to continually interweave newly published biomedical texts with knowledge from expert-curated databases, which will then be annotated by a computer. The resulting knowledge network will allow users to efficiently explore a perpetually updated source of biomedical literature.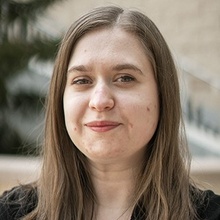 Helen Lillie, assistant professor, communication studies, College of Liberal Arts and Sciences, "Establishing the Efficacy of Resilience-Focused Narratives for Cancer Prevention"
Lillie will test the effectiveness of resilience-focused narratives for encouraging cancer prevention among individuals exposed to multiple adverse childhood experiences (ACEs). Individuals exposed to multiple ACEs face increased cancer risk. Yet, typical fear-focused cancer narrative messaging may be ineffective or harmful for this group, due to intense fight-or-flight responses to fear-inducing stimuli. Lillie's study aims to identify a possible route to target inequities in cancer prevention by testing the effectiveness of resilience-focused narratives using biophysiological methods.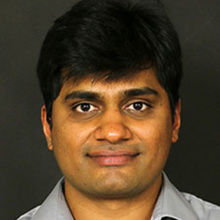 Sajan Goud Lingala, assistant professor, biomedical engineering, College of Engineering, "Novel motion-robust 3D dynamic MRI to quantitative airway collapse in obstructive sleep apnea"
Lingala's lab will develop a 3D dynamic magnetic resonance imaging (MRI) approach to assess upper airway collapse in patients with obstructive sleep apnea. Patients are currently screened for upper airway obstructions with an endoscopy, while under drug-induced sedation. The use of anesthesia may affect the patient's breathing during the test, and this method lacks a 3D assessment of the airway collapse. Lingala's proposed novel learning-based approach would allow for assessment at high spatial and temporal resolutions during the patient's natural sleep and could improve personalized treatment options when combined with AI.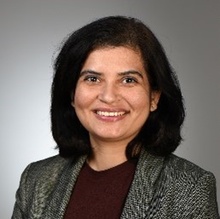 Anvita Maharishi, assistant professor, family dentistry, College of Dentistry, "Strength and Translucency of lithium disilicate glass-ceramic CAD/CAM blocks"
Maharishi will investigate the effect of various fabrication methods, product formulations, and processing techniques used to manufacture high-strength silica-based ceramics frequently used in dental restorations such as crowns and bridges. Several companies produce the ceramics with similar formulas and altered processing techniques that differ from the original patented gold standard silica-based ceramic. The properties of these products are not well-documented and could lead to a wide variety of clinical outcomes, depending on the manufacturer. Maharishi aims to provide initial guidelines for use of these ceramics in direct patient care.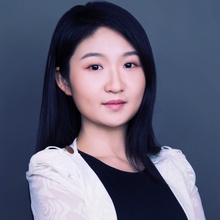 Yuanlu Sun, assistant professor, nursing, College of Nursing, "Developing a digital peer coaching program to activate lymphedema self-management among rural and urban breast cancer survivors"
Sun will develop a digital peer health coaching program that trains experienced lymphedema patients as community health educators and supporters to support underserved breast cancer survivors in developing lymphedema self-management skills and to reduce disparities in care access. Lymphedema is one of the major long-term effects of breast cancer treatment that is associated with multiple chronic symptoms (e.g., chronic swelling, pain, heaviness, and decreased range of motion). Self-management of lymphedema creates great challenges for breast cancer survivors, especially for those living in resource-constrained settings. The findings of this pilot study will inform the subsequent efficacy and effectiveness trials and customization of an existing digital platform for intervention delivery.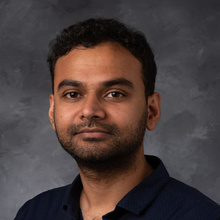 Ravitej Uppu, assistant professor, physics and astronomy, College of Liberal Arts and Sciences, "Pushing the frontiers of spectroscopy with quantum entangled photons"
Uppu will harness the power of quantum physics to improve the sensitivity of spectroscopic measurements. Spectroscopy allows researchers to detect minute changes in material makeup by measuring how matter interacts with electromagnetic radiation in the form of a laser pulse, but its effectiveness is fundamentally limited by noise of the laser pulse. Uppu aims to develop chip-scale devices that would enhance signal while suppressing noise, with the goal of using spectroscopy to detect how a single molecule can change in a trillionth of a second when interacting with a single photon.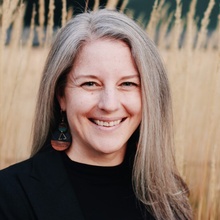 Shannon Lea Watkins, assistant professor, community and behavioral health, College of Public Health, "Learning from QueerTok: Developing interactive interview methods to illuminate online experiences of sexual and gender minority young adults"
Watkins will seek to illuminate how e-cigarette-related social media videos influence LGBTQ+ adolescents and young adults. Watkins and her young adult research team will identify key features of social media content featuring e-cigarettes and interview LGBTQ+ young adults to learn how they react to and perceive the content. The goal of the research is to develop culturally relevant ways to deter tobacco use among LGBTQ+ adolescents and young adults to reduce health-related disparities throughout their lifetimes.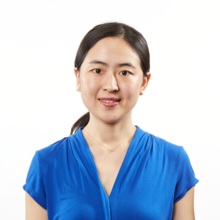 Jiajie Xu, assistant professor, finance, Tippie College of Business, "The impact of place-based tax incentives on local business formation and inequality"
Xu will examine the Opportunity Zone program of 2017, the largest place-based tax-incentive policy in recent U.S. history with the goal of addressing regional inequality. While policymakers have invested billions of dollars to address inequality in target neighborhoods, the impact of these place-based programs on local economic growth and employment has been mixed. Xu will focus on the Opportunity Zone program's impact on local entrepreneurship through financing channels, in the hope of informing how the government can design and launch better tax incentive programs in the future.