From creating choreography inspired by campus museums to crossing Iceland on a custom-built bicycle, eight University of Iowa faculty members will produce scholarship and creative activity that spans a world of human experience, thanks to the support of the Arts and Humanities Initiative (AHI).
AHI, which is funded by the Office of the Vice President for Research (OVPR), has supported scholars in the humanities or creative, visual, and performing arts for more than two decades. AHI provides standard grants, major conference grants, and major project grants, awarding up to $30,000 for a one-year period.
"These projects show the power of the arts and humanities to not only reveal the richness of our histories but also to tackle current issues," said Kristy Nabhan-Warren, associate vice president for research, professor and V.O. and Elizabeth Kahl Figge Chair of Catholic Studies. "The AHI grants will help faculty bring a variety of important visions to life."
The spring 2023 winners are:
Major Conference Grant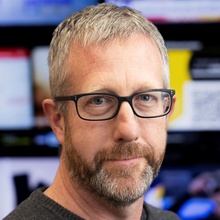 "Sports, Power and Resistance: Legacies and Futures," the Fall 2023 Obermann Arts and Humanities Symposium, will bring together scholars to discuss the urgent cultural issue of politics in commercialized sports, from team owners using their clout to push political views to spectators demonstrating in the arena. In addition to panels and lectures, the event will include screenings and discussions of recent documentary films on the topic of sports and politics. Invited scholars will have an opportunity to receive feedback on their work and contribute to an edited collection as well.  Oates is co-organizing the event with Travis Vogan, professor of American studies and journalism and mass communication. The symposium is scheduled for September 21 to 23, 2023. Visit the conference website to learn more.
Standard Grants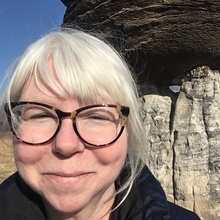 Beck's research examines the social interaction of potters in and around Cahokia, an urban center in the Middle Mississippi Valley, from AD 1000-1200. By examining the mineral content of the red coating or "slip" on some vessel surfaces, Beck has identified four different source materials, suggesting that separate enclaves of potters within Cahokia had access to different resources and social and economic networks. Beck's work will help to reconstruct nonindustrial technologies, yielding information about the broader social and economic contexts in which the potters lived and worked.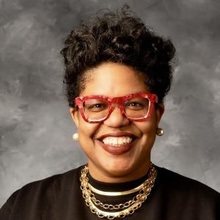 Bynum's book-in-progress pursues the communities and relationships surrounding the previously enslaved poet Phillis Wheatley. Wheatley, who is memorialized in an engraving that features the young writer alone at her craft, was part of various communities of enslaved and recently freed people. Bynum's work will seek out Wheatley's friends and acquaintances in Newport, Rhode Island, as they live through the American Revolution and beyond Wheatley's death in 1784. As part of a network of communities stretching from Philadelphia to Nova Scotia, this circle of friends will go on to establish African-centered mutual aid societies in Boston, Newport, and Providence.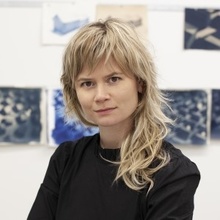 Cox's work explores her experiences with infertility and In Vitro Fertilization (IVF) through medical technology imagery such as microscope captures and ultrasounds, documentary photographs of self and partner administered hormone injections, and more expressive works contemplating the complex relationships between agency and the power to control the creation of life. This project is innovative in the visual arts and reveals, through images and text, a first-hand account of IVF and loss. The work will be part of an upcoming solo exhibition in October 2023 as well as included in the recent publication Eye Mama: Poetic Truths of Home and Motherhood. Please visit RachelCoxPhotography(dot)com to view the artists' work.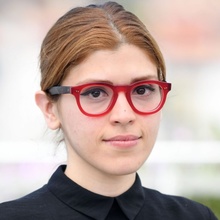 Anahita Ghazvinizadeh, assistant professor, cinematic arts, CLAS
"SOJOURNER, a feature film"
Ghazvinizadeh's feature-length film tells the story of Myriam, a 30-year-old refugee who has lost her family due to war and violence. After several years in refugee camps, Myriam arrives at her new home in a small American Midwestern town. SOJOURNER follows Myriam through her daily struggles to survive and is Ghazvinizadeh's second feature film as a screenwriter, director, and editor. Her first film, THEY, premiered at the Cannes Film Festival in 2017. The AHI award will assist in post-production of SOJOURNER, specifically sound design and music composition.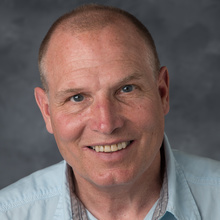 McGuire will build a bicycle and ride it across Iceland's interior in July 2023, traversing 601 miles from Dalatangi, Iceland's easternmost point of to Látrabjarg, the westernmost point. McGuire will document the building of the bicycle and the trek in a 50-minute video, which will premiere at the University of North Carolina School of the Arts in April 2024. McGuire will exhibit the bicycle and show portions of the video at Bespoked, the international hand-built bike exhibition in Dresden, Germany. The video will also serve as a tool for recruiting students to the Iowa bike program and will orient the discussion of bicycle frame building around the concept of design-build-ride.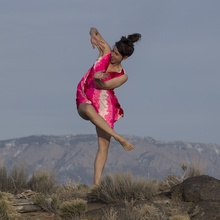 Miracle will conduct her creative research through an interdisciplinary "listening" process while in residence at the UI Museum of Natural History. Working with a collaborative team of artists, scholars and graduate and undergraduate student performers, Miracle will create a series of exercises for "noticing, feeling, and entangling" in the museum's exhibit halls. Miracle will share this choreography through live performances and installations that will engage the public in new ways to explore the spaces and heritage of natural history museums and will test the work as a transferable process at the Field Museum in Chicago.
Rowe's project will turn the American political discourse into a "spectacle of competitive wreckage" by staging a demolition derby during the final buildup to the 2024 election. Rowe and her collaborators, Nancy Nowacek, assistant professor at Stevens Institute of Technology and Maia Sheppard, assistant professor in the UI College of Education, will crowdsource different critical issues to be represented by derby vehicles, with possible topics ranging from climate change to the second amendment. Adolescents from Eastern Iowa will work with mechanics, adult issue stakeholders, and preservice teachers to prepare and decorate the cars to represent each issue during a week-long camp. In addition to creating public discourse through the derby event, the project will create opportunities for teenagers to engage in open conversations around divisive topics and give preservice educators experience in navigating fraught topics.