University of Iowa research contributions
Sixteen University of Iowa faculty will contribute to the project. Seven of their projects are featured below.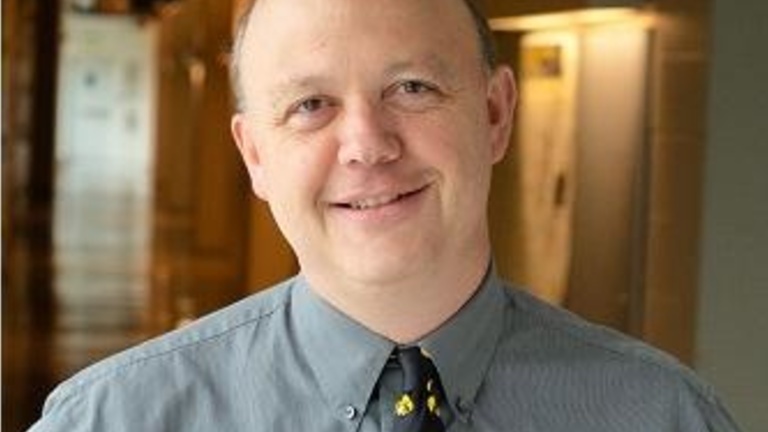 Professor, Chemical and Biochemical Engineering
Our research will use bio-inspired molecule feedstocks for a new generation of plastic materials for additive manufacturing. We will develop a new family of bio-based monomer building blocks to enhance mechanical strength/toughness and production speed in photo-based 3D printing applications.
Researchers in the College of Engineering at Iowa will work closely with researchers across campus and across the state. Our team will utilize and incorporate Iowa's unique capabilities and strengths in bioscience, materials, and manufacturing to develop next generation 3D constructs to support and build expertise and leadership in advanced biomanufacturing.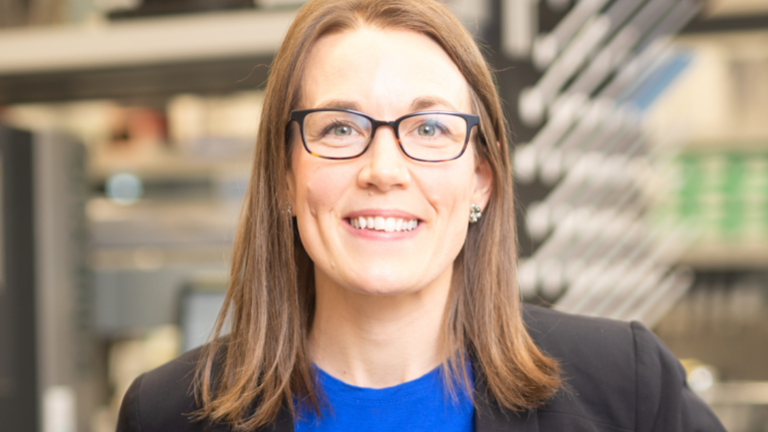 Assistant Professor, Biomedical Engineering
Our team will work with scientists and engineers across the state to develop light-based 3D-printing resins with components that are produced by engineered biological systems, such as genetically modified plants and bacteria. Our goal is to overcome key challenges in the adoption of light-based 3D-printing by increasing sustainability, enhancing mechanical properties, and enabling faster printing.
The use of light-based 3D-printing to manufacture complex products and prototypes is expanding across industry sectors ranging from biotechnology to aerospace engineering. However, light-based 3D-printing currently relies heavily on fossil fuel derivatives and other additives that may not be safe for humans or the environment. Developing biologically produced 3D-printing resins would greatly enhance the sustainability and safety of light-based 3D-printing while also potentially improving the quality and speed of part production.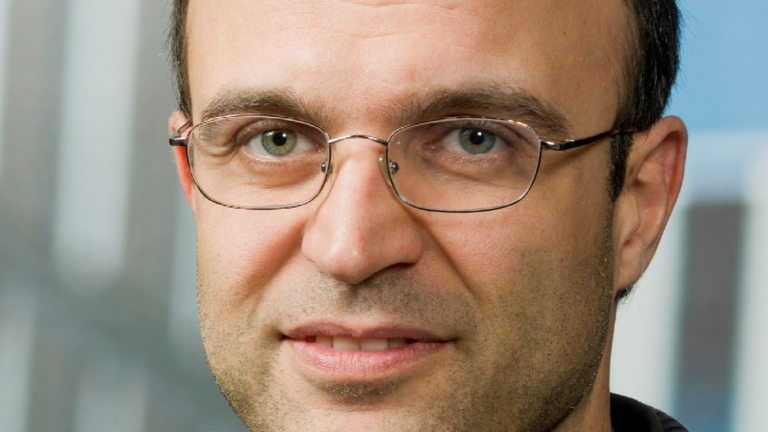 Associate Professor of Pharmaceutical Sciences & Experimental Therapeutics
Proteins represent a strong and growing sector of healthcare and food industries among others. Protein products include biopharmaceuticals (biological drugs and vaccines), animal healthcare, human nutrition and wellness, alternative foods, and enzymes for commodity products. These products have revolutionized many of the approaches in the industry. By way of an example, protein therapeutics have contributed to human health in several areas of unmet needs and benefited patients suffering from cancer, multiple sclerosis, rheumatoid arthritis, asthma, atopic dermatitis, and many other diseases, often with significantly improved outcomes compared to the previous generations of therapeutics.
Increasing efficiency of protein product development and manufacturing is a cornerstone of competitiveness for us in the great state of Iowa.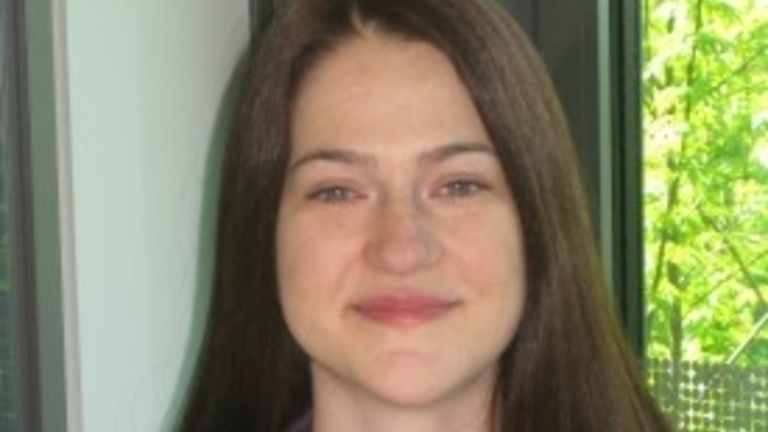 Assistant Professor, Chemistry
The type of cellulose we aim to generate has unique properties, such as being stronger than Kevlar but light in weight and translucent, which will facilitate the creation of next-generation materials that can have far-reaching impacts in high tech fields (military, space travel, etc).  
By combining Iowa's strengths of state-of-the-art science at research-intensive institutions like University of Iowa, with the knowledge and production capabilities in farming, Iowa is primed to be a leader in these technological advancements.  This NSF support will strengthen collaborative efforts and facilitate the rapid advancement of technology from the lab to agricultural fields and processing plants to high performance products.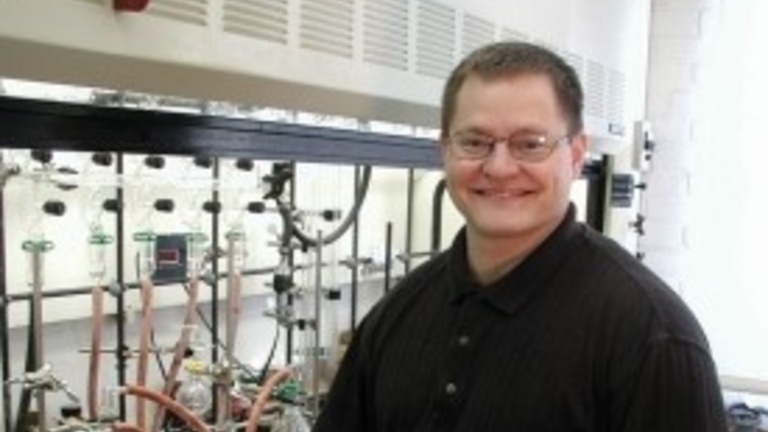 The Bowden research group will be responsible for the development of the next generation of membranes to rapidly and inexpensively purify the chemicals that are produced by collaborators.  Membranes are an inexpensive method to purify chemicals on an industrial level, but current membranes will be unable to purify the chemicals produced in this research effort.  We will fabricate new sets of membranes to understand how their structures relate to their separations so that we can separate chemicals to purities that are required for industrial applications to enable the large-scale production and application of these chemicals within Iowa.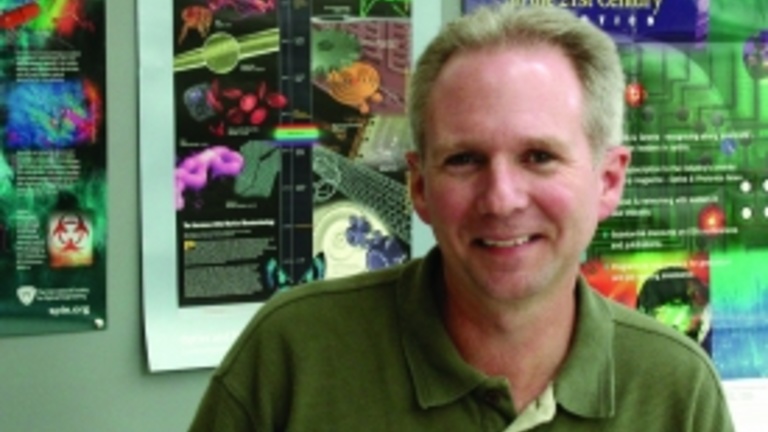 Edwin B. Green Professor in Laser Chemistry
The EPSCoR grant's focus on biomanufacturing places the Center for Biocatalysis and Bioprocessing (CBB) at the center of its research, STEM education, and economic development missions. This EPSCoR program grant takes advantage of the Center's expertise in pilot-scale biomanufacturing as well as its involvement in preparing students for lifelong careers in biotechnology. Funds from this grant will double the CBB's pilot-scale biomanufacturing capacity while also expanding its menu of both cell-hosts and product types, as defined in the three pillars of the grants research focus of 1) Plastics for Additive Manufacturing, 2) Fibers for Flexible and Rigid Materials, and 3) Proteins for Diagnostics and Therapeutics.
A key objective of this program is to shorten the time-to-market for basic laboratory discoveries by using scale-up protocols established within the CBB and other bioprocessing facilities operating within other program institutions.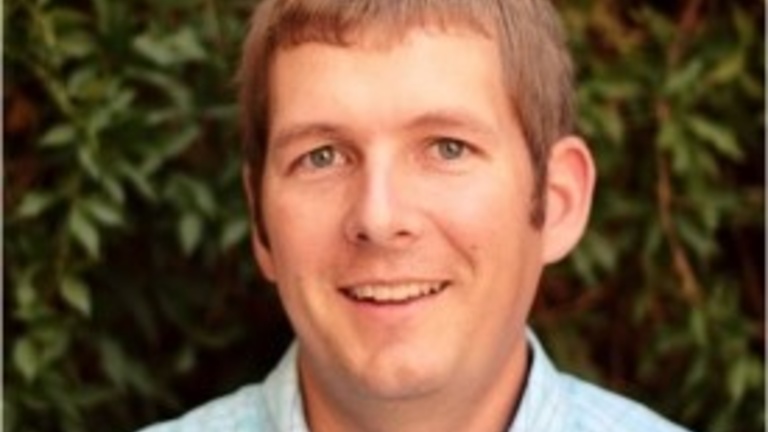 Associate Professor, Chemistry
My research group's interest in this project is mainly in its promise to deliver new, bio-renewable materials. This is important because it will contribute to our shift away from conventional, petroleum materials. My group's specific task is with characterizing the materials for their strength and durability. We will also explore how we might tune the properties of the materials for a range of applications. We hope the biomaterials produced in this work will be used similarly to how we currently use cotton or polyester or nylon for different purposes.  Iowa agriculture produces a large amount of bio-mass, so the state is a particularly good place to explore these materials for alternative uses, which would lead to additional market demand.