Wednesday, December 9, 2015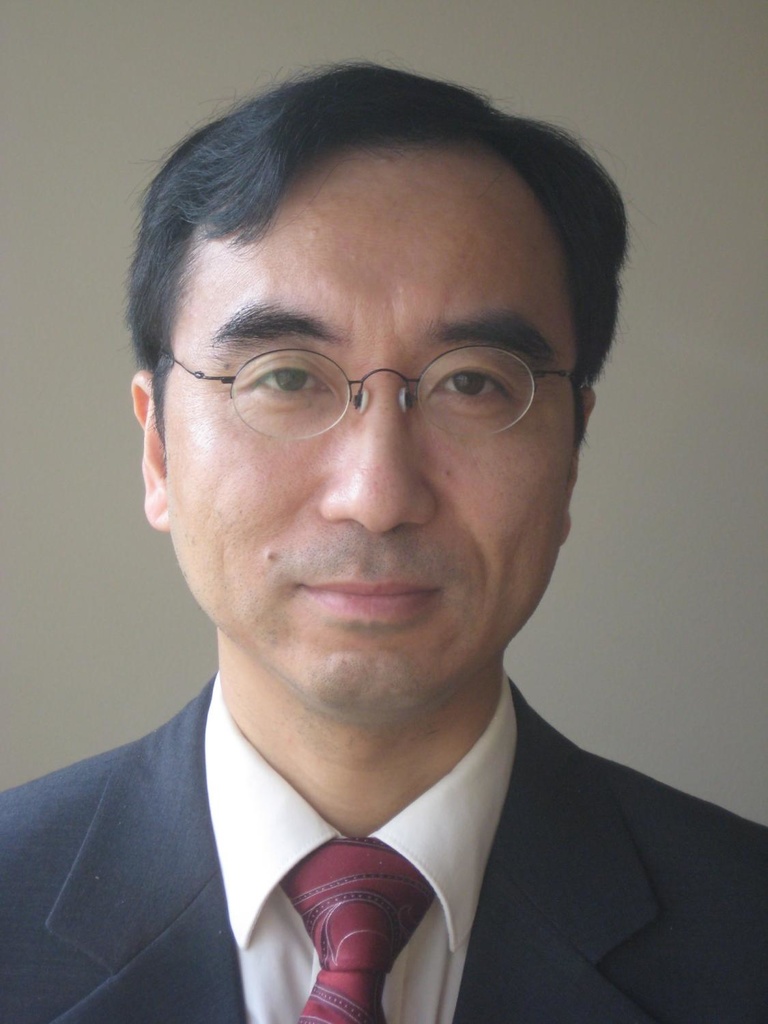 ​Zhendong Jin, founder of InnoBioPharma and associate professor of medicinal and natural products chemistry at the University of Iowa, has been awarded $50,000 for completing the National Science Foundation Innovation Corps (I-Corps) program at a national I-Corps training center in Ann Arbor, Mich. Jin's team, made up of himself, postdoctoral research scholar David Lynch, and UI Ventures' director Paul Dymerski, was the first team from the UI to attend this discovery program.
The I-Corps program is a set of activities and programs that prepare scientists and engineers to extend their focus beyond the laboratory and discover the market potential for technologies developed by their basic research. I-Corps teams must conduct 100 discovery interviews over the intensive seven-week period.
Jin's product is ZJ-101, an anti-cancer drug based on a natural compound found in a rare deep sea sponge. The drug is proven to be very active against several cancers, including triple negative breast cancer (TNBC) and brain cancer, both of which are difficult to treat and have no efficacious drugs available on the market.
Last year, Jin participated in Venture School, UI's local version of the national program. Through this course, Jin confirmed the need for his cancer drug. The next question was how best to bring this drug to market.
"It costs hundreds of millions of dollars to get a drug through FDA approval and reach the patients," Jin said. "The next step was to learn which pharmaceutical companies would be interested in partnering, when to contact them, and who specifically to reach out to." 
Attending the NSF I-Corps training was the next best step for Jin. 
"The fact that NSF would grant $50,000 to continue this discovery was an added benefit," Paul Dymerski, the team's mentor said. "We also met over 60 researchers and business mentors from across the U.S. Everyone was openly sharing experiences and industry contacts. We accomplished a year's worth of business research in those seven weeks."  
I-Corps teams participate in the intensive I-Corps curriculum, administered by on-site activities and weekly online mentoring and instruction. I-Corps sites train I-Corps teams to discover the commercial opportunities that build on their basic research. Together, the I-Corps programs strengthen the innovation ecosystem at the local and national levels.
More on I-Corps: http://www.nsf.gov/news/special_reports/i-corps/.
UI Ventures, part of the UI Office of Research and Economic Development (OVPR&ED), assists University of Iowa faculty and staff inventors in creating new ventures based on their research. They provide education and mentoring to advance entrepreneurs and emerging growth companies by linking them with the capital, talent and other critical resources they need for success. More at http://uiventures.uiowa.edu/.
OVPR&ED provides resources and support to researchers and scholars at the University of Iowa and to businesses across Iowa with the goal of forging new frontiers of discovery and innovation and promoting a culture of creativity that benefits the campus, the state, and the world. More at http://research.uiowa.edu, and on Twitter: @DaretoDiscover.