Wednesday, September 21, 2016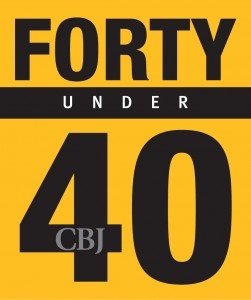 Each year the Corridor Business Journal (CBJ) announces its Forty Under 40 list, which recognizes young leaders who are making a difference in the Corridor.
This year, in addition to a bevy of University of Iowa alumni, CBJ named College of Engineering faculty member Fatima Toor, Senior Advisor to the President Peter Matthes, and Director of Community Outreach and Development Nick Benson to the honor roll.
Honorees, who are chosen by a panel of previous years' winners, will be recognized at an awards banquet Oct. 20 and will be featured in the Oct. 24 edition of CBJ.
Toor joined the UI faculty in 2014 and holds appointments in electrical and computer engineering, physics and astronomy, and interdisciplinary graduate program in informatics.
Matthes, who holds both an undergraduate degree and an MBA from Iowa, is also Vice President for External Relations.
Benson is also the Program Director for the Iowa Initiative for Sustainable Communities and earned undergraduate, master's and law degrees from the UI.