Thursday, September 28, 2017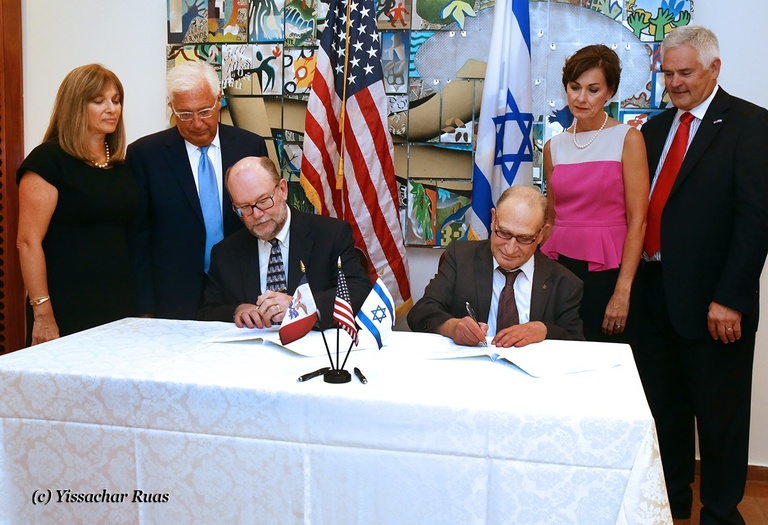 Dan Reed, Vice President for Research and Economic Development, recently signed a Memorandum of Understanding between the University of Iowa and Tel Aviv University to enhance research collaboration through mutual scientific workshops, joint research projects, and exchange of researchers and students.
The MOU focused in particular on four areas of mutual research interest between the two schools:  cancer research and treatment; pharmaceutical (drug) discovery; speech and hearing disorders; and biomedical imaging.
Reed was in Israel as a part of an Iowa trade mission led by Iowa Gov. Kim Reynolds, representatives of the Iowa Economic Development Authority (IEDA), and other officials. Reynolds said she and two dozen other Iowans met with numerous Israeli companies are interested in investment or trade with Iowa. 
After a meeting with Prime Minister Benjamin Netanyahu, the Iowa delegation met with two Israeli government organizations that promote research and development deals with businesses and educational institutions abroad.