University of Iowa Office of the Vice President for Research and Economic Development (OVPR&ED) Director Wendy Loney was recently given the 2018 recipient of the UI Human Resources (UIHR) Distinguished Strategic Business Partner Award.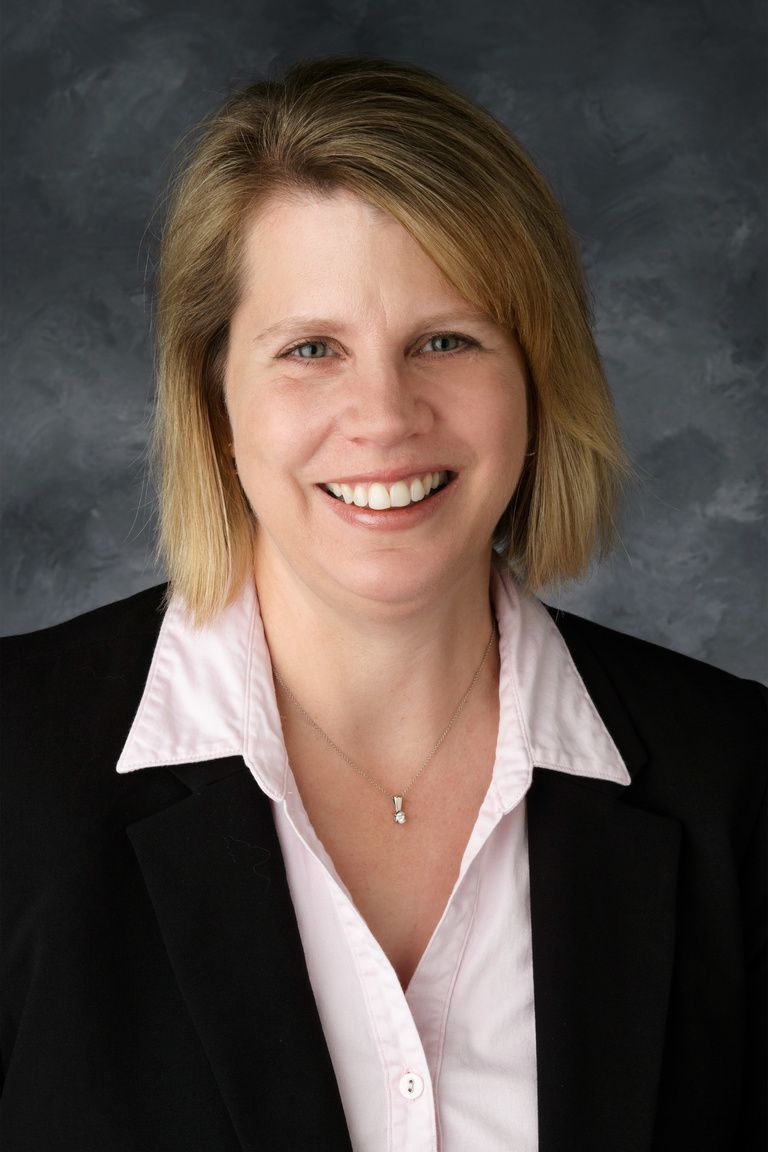 One of two major awards given annually by UIHR (the other being the Emerging HR Business Partner Award), it recognizes
HR leaders across campus who function as strategic business partners, demonstrate key HR leadership competencies, and serve as role models for other HR professionals.
To be eligible, nominees must be known for providing "outstanding service, exemplary leadership, strategic vision and commitment to continuous development that advances the importance of the HR function in creating long-term business value."
Loney received the award during the HR and Business Conference on April 4. More information about her and other award recipients may be found here.
Loney has 14 years of HR experience at the UI,  four with the OVPR&ED, where she provides HR leadership to the organization's 653 employees. In 2016, she was promoted from Administrative Services Manager and HR Professional to Senior Human Resources Director, predicated on her experience, professionalism, and expanding portfolio of capabilities. Today, she maintains a dual reporting role: to the Senior Vice President for Research, and to the University's Chief HR Officer.
She is also a member of the Senior HR Leadership Council, which assists in setting the direction of the HR enterprise in line with campus strategic priorities. 
In nominating her for the award, interim Vice President for Research and Economic Development John Keller called Loney "one of the most gifted and capable human resources staff members with whom I've had the privilege to work."
"She brings the exactly right temperament to the job," Keller said. "She knows the processes, protocol, and rules of HR intimately but never forgets the 'human' in human resources. People always come first, and Wendy works hard to help us all succeed and thrive in our careers."
He said Loney has an encyclopedic understanding of the latest HR data analysis tools and brings deep knowledge and compassion to all HR issues. She also advocates for, and supports, employees seeking to expand their skills and pursue new opportunities. She herself is enrolled in the Master of Strategic Leadership program at Mount Mercy University while maintaining her full-time position.
"Wendy understands the value of maintaining healthy and positive relationships, however challenging the situation," Keller said. "She encourages, and actively supports, an environment of respect, collaboration, accountability, reward, and recognition."
The Office of the Vice President for Research and Economic Development provides resources and support to researchers and scholars at the University of Iowa and to businesses across Iowa with the goal of forging new frontiers of discovery and innovation and promoting a culture of creativity that benefits the campus, the state, and the world. More at http://research.uiowa.edu, and on Twitter: @DaretoDiscover.