Research funding at the University of Iowa in Fiscal Year 2020 is helping power a wide array of investigations into everything from COVID-19 and diabetes treatments, to depression, papermaking, and the poetry of Walt Whitman.
[Related: Record funding fuels research into COVID-19, writing and other areas of UI strengths]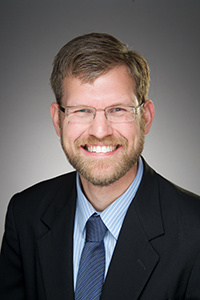 Nicholas Mohr, professor of emergency medicine, anesthesia, and epidemiology, and David Talan, clinical professor of emergency medicine in the Carver College of Medicine, received a $1.3 million grant from the Centers for Disease Control & Prevention (CDC) to evaluate the risk of COVID-19 to health care workers in emergency departments. The collaborative, 20-site surveillance project examines high-volume centers treating COVID-19 patients over a 20-week period to understand the risk of health care workers acquiring COVID-19 infection associated with providing emergency care during the pandemic.
A National Science Foundation RAPID grant of $99,974 went to David Cwiertny, professor of civil and environmental engineering, and Patrick O'Shaughnessy, professor of occupational and environmental health in the College of Public Health, to collaborate with the University of Notre Dame on developing personal protective equipment (PPE) that captures and kills viral pathogens. By integrating biocidal materials, the team aims to produce a composite nanofiber filter that will be able to capture and kill aerosolized virus in a lightweight, breathable framework suitable for integration into masks and respirators.
O'Shaughnessy is also working on a similar project led by Peter Thorne, who received $60,000 from the Veterans Affairs Medical Research Foundation to develop and test filtration material for use in 3D-printed respirators, including whether filters can be repeatedly disinfected without impairing their performance.
"The rationale for the study is the concern that there may be a critically low supply of standard respirators used by healthcare workers fighting the pandemic that could be alleviated with the development and use of 3D-printed masks," O'Shaughnessy said.
One of the myriad non-medical challenges that has emerged during the pandemic, including for researchers themselves who are also parents or caretakers, is figuring out how to keep working while schools and many day care facilities remain closed.
Mary Noonan, associate professor of sociology, received a $66,375 NSF RAPID grant to examine how working parents have managed this so far, with a goal of informing government and business policies related to child-care provisions during and after extreme events.
Research into the health and safety of Iowans and others, beyond COVID-19, also received considerable support in FY20.
While his name has become familiar as one of the people leading Iowa's fight against COVID-19, State Hygienic Laboratory (SHL) Director Mike Pentella continues searching for better ways to protect Iowans from all health risks with the help of a five-year grant from the U.S. Department of Health & Human Services and CDC, including $728,016 received both in FY19 and in FY20.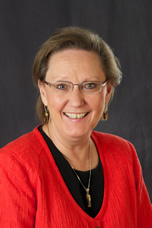 "SHL is establishing a statewide biomonitoring surveillance program for a rural population exposure assessment in three environmental hazard categories: naturally occurring contaminants (metals), agricultural chemicals (pesticides and neonicotinoid insecticides), and industrial chemicals (endocrine disruptors)," Pentella said. "Once in place, the program will help SHL better prepare for and respond to increased risks across the state, inform public policy development, and allow the state to implement protective measures."
Marianne Smith, associate professor in the College of Nursing, is developing a unique method for detecting depression in seniors: looking for certain vocal markers. With the help of a $463,500 grant from the National Institutes of Health, Smith hopes to develop individualized depression detection monitoring devices that help mental healthcare providers supplement more traditional, but less reliable, methods for assessing depression risks, like interviews and questionnaires.
The largest externally funded research project in institutional history, announced last year but first funded in FY20, involves $115 million from the National Aeronautics and Space Administration to support the UI's Tandem Reconnection and Cusp Electrodynamics Reconnaissance Satellites (TRACERS) project. TRACERS will study the mysterious, powerful interactions between the magnetic fields of the sun and Earth and is led by Craig Kletzing, professor and Donald A. and Marie B. Gurnett Chair in the Department of Physics and Astronomy.
NASA also awarded the university an additional $7.6 million to design, build, and test a prototype magnetic-field instrument to fly with TRACERS, a project led by David Miles, assistant professor in the Department of Physics and Astronomy.
Other FY20 funding highlights include:
Dan McGehee, director of the National Advanced Driving Simulator, received $7 million from the U.S. Department of Transportation 

to demonstrate and study the safe deployment of automated vehicles

 in rural areas. While most automated driving is done in sunny urban areas, this will be the first study of rural automated driving systems in the world.

Jennifer Sanchez, assistant professor in the College of Education's Rehabilitation & Counselor Education program, received $1.3 million from U.S. Department of Health & Human Services to

develop a training program

to help students address the opioid epidemic impacting rural communities.

Samuel Stephens, assistant professor of internal and molecular medicine,

received $1.9 million from the U.S. Department of Defense

to study how defects in insulin synthesis and packaging within small clusters of cells in the pancreas contributes to Type 2 Diabetes. Known as islet beta-cells, these cell clusters regulate blood sugar by controlled release of the hormone insulin, which is made in islet beta-cells where it is packaged into small vesicles and stored until needed. During the course of Type 2 diabetes, the islet beta-cells ramp up insulin production to overcome the body's insulin resistance; however long-term this strategy fails rendering the beta-cell unable to produce enough insulin to maintain normal blood sugar. The reasons for this failure are not known and are the major focus of Stephens' laboratory.
The Office of the Vice President for Research provides researchers and scholars with resources, guidance, and inspiration to secure funding, collaborate, innovate, and forge frontiers of discovery that benefit everyone. More at http://research.uiowa.edu, and on Twitter: @DaretoDiscover. 
Photos (from top): Nicholas Mohr, professor of emergency medicine, anesthesia, and epidemiology in the Carver College of Medicine, and Marianne Smith, associate professor in the College of Nursing.