In a twist on the saying about life and lemons, University of Iowa researchers have trained their collective expertise on understanding and neutralizing the dangers COVID-19 poses to human health and society even as the pandemic has kept many of them away from campus for months in the interest of health and safety.
From testing novel treatments in a clinical setting, to creating unique mouse models that can be studied by scientists across the world, to developing ways to protect healthcare workers and patients in emergency rooms, to engineering pathogen-resistant materials and protective gear, University of Iowa faculty and staff have been working from the start of the outbreak to contain—and explain—the deadliest virus in most people's lifetimes. [For more examples of research and scholarship funded in FY20, see related story: External funding supports a wide range of research and scholarship]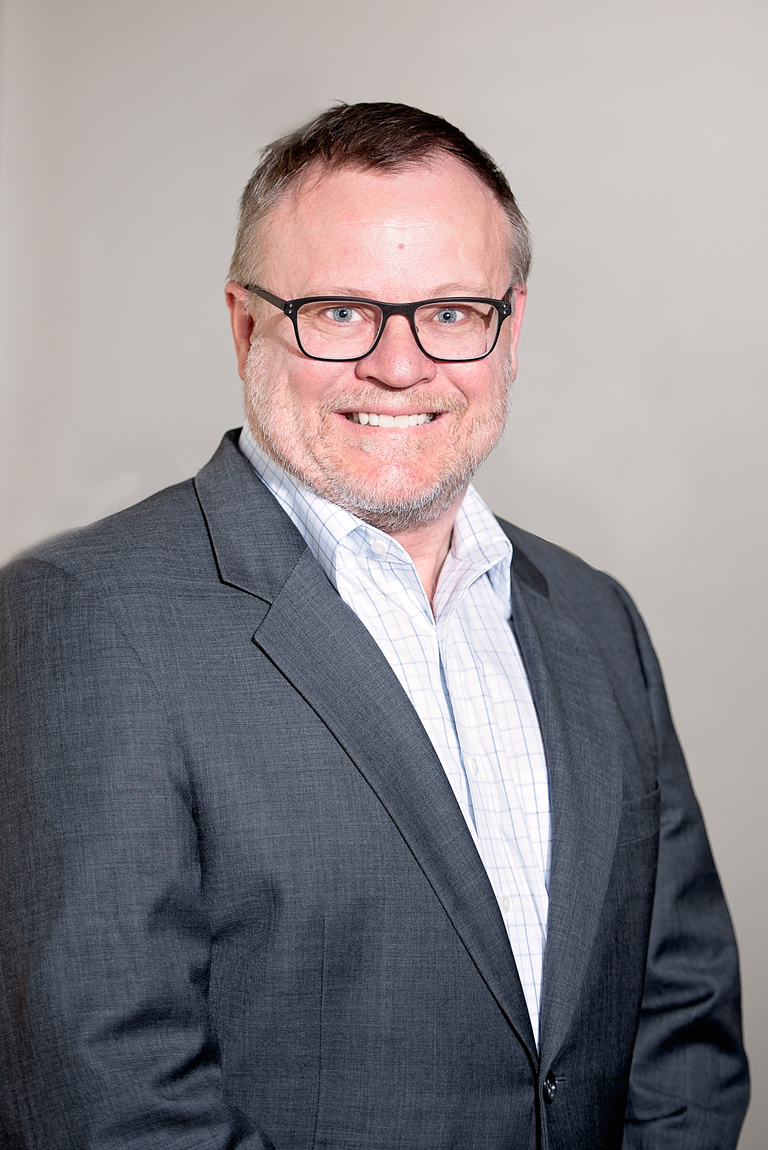 "While the coronavirus pandemic has certainly interrupted on-campus research activities at the University of Iowa in general, it's also opened up new opportunities for discovery," said Vice President for Research Marty Scholtz. "Fortunately for Iowa, and for the world, we have many talented and dedicated faculty and staff capable of bringing fresh insight to this urgent and monumental challenge."
COVID-19-related studies are just one aspect of the important and cutting edge research and scholarship that has attracted a record number of external funding dollars to Iowa in the past year.
Funding in support of core UI research activities rose 15 percent (or $68,581,401), from $466.9 million in Fiscal Year 2019 to $535.5 million in FY20. While a large portion of the increase is attributable to CARES Act Funding, without it the UI still outpaced research funding from any previous year since it began tracking this data. [The Coronavirus Aid, Relief, and Economic Security Act, also known as the CARES Act, provides universities with funding to offset some of the economic fallout caused by the COVID-19 pandemic.]
Total external funding—which includes grants, contracts, gifts, and cooperative agreements from federal, state, and local governments, as well as from private industry, foundations, and other universities—increased 13 percent (or $77.4 million), from $588.7 million in FY19 to $666.2 million in FY20.
"We're always happy to see our funding numbers increase, especially during unprecedented challenges facing higher education, but the real story is the innovative and committed work of our researchers and scholars across the disciplines and throughout the year," Scholtz said. "The University of Iowa continues to demonstrate its unique strengths in the sciences, engineering, education, the arts, the humanities, and medicine."
Funding for COVID-19-related research came toward the end of the fiscal year, a mix of large and small grants to address nearly every aspect of the disease, from preventing and treating it, to finding innovative ways to manage daily life in the midst of a pandemic.
Pat Winokur, executive dean and professor of internal medicine in the Carver College of Medicine, received funding from Pfizer, Inc. and BioNTech SE to study the effectiveness of messenger ribonucleic acid (mRNA) vaccines in potentially preventing COVID-19, which is caused from infection by severe acute respiratory syndrome coronavirus 2, or SARS-CoV-2, the formal name for the virus that causes the disease.
Winokur says that finding a vaccine that is effective against the virus is "of paramount importance in quelling this pandemic."
"The advances in molecular biology have provided many new insights into how we can create vaccines more quickly for novel viruses, and the RNA vaccines have been some of the first to be tested in humans," she said. "Basically, the RNA codes for the surface protein of SARS-CoV-2 allowing the human body to create the part of the virus that is most likely to generate antibodies that will protect us from or reduce the severity of the infection. These RNA vaccines are easier to produce in large quantities so if the trials of this vaccine are successful, this will improve the timing for getting a vaccine into use."
Alejandro P. Comellas, professor of medicine and director of the Institute for Clinical and Translational Science (ICTS) Clinical Research Unit, also received support from Novartis Pharmaceuticals Corporation and aTyr Pharma, Inc. to examine the effectiveness of existing or experimental therapies that target the immune system for treating COVID-19 infection. Specifically, Comellas is separately studying whether and how canakinumab (used to treat arthritis) or ATYR1923 (in development for interstitial lung diseases)  may prevent or minimize cytokine release syndrome, an excessive inflammatory response that can damage organs—including the lungs—and sometimes lead to death.
H.S. "Uday" Udaykumar, professor of mechanical engineering in the College of Engineering, received a $199,544 National Science Foundation (NSF) Rapid Response Research (RAPID) grant to develop a physics-based model for studying how droplets dry on different kinds of surfaces under different seasonal conditions, and the implications for the variation on COVID-19 survival.
"COVID-19 spreads primarily by inhaling viruses suspended in aerosol form or by touching surfaces on which virus-laden droplets have deposited," Udaykumar said. "This work will deliver knowledge to answer this question: how does the survivability of viruses inside droplets depend on surfaces and across seasons?"
Udaykumar's team, consisting of engineers and biomedical scientists, will delve into the physics of virus survival outside of the human body. It will also study laser-based approaches to engineer surfaces that are pathogen-resistant.
Iowa also continues to build on its long reputation as the "Writing University," netting a number of grants to support authorship and literary scholarship.
Ed Folsom, a professor in the College of Liberal Arts & Sciences Department of English, was awarded $107,014 in FY20 from the U.S. National Archives and Records Administration and the National Historical Publications and Records Commission (NHPRC) to support an ongoing collaboration with the University of Nebraska-Lincoln to develop a collection of Walt Whitman's correspondences between 1888 and 1892, the final years of the poet's life. The material includes more than 2,500 letters to and from Whitman, making it the largest collection of letters from any period of his lifetime.
Folsom says the new grant is part of an ongoing project to collect, edit, and annotate all letters written to and by Whitman. This first complete edition of Whitman's correspondence is being published on the online Walt Whitman Archive, which Folsom co-directs. The Whitman Archive—jointly sponsored by the UI and the University of Nebraska-Lincoln—is one of the most established and respected digital humanities projects in the nation and has been the recipient of twenty major grants from the National Endowment for the Humanities, the National Archives/NHPRC, the Institute of Museum and Library Sciences, and the U.S. Department of Education.
In a separate project, funded by $1,170 from the U.S. Department of State and the U.S. Embassy in Ankara, Turkey, commentaries on Whitman's Song of Myself written by Folsom and UI International Writing Program Director Christopher Merrill will be translated into Turkish. The commentaries are part of WhitmanWeb, which first explored the famous poem in English and was translated into Arabic, Farsi, Russian, and Spanish.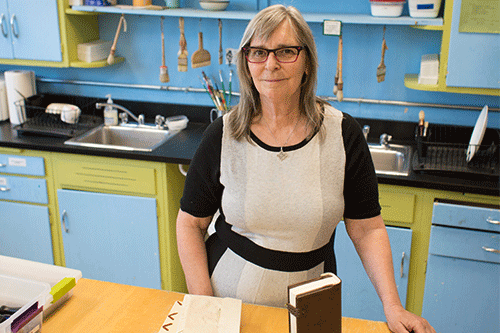 Julia Leonard, an associate professor in the Graduate College's Center for the Book, won a $15,000 grant to fund the Book Arts Digital Database,  an annotated online catalog describing the physical and contextual aspects of book art materials including letterpress printing, paper making, lettering arts, and artist books. The database will serve as both an educational and a research tool designed to make accessible to scholars and artists the numerous and varied books and objects held in the UI Libraries Special Collections.
And a $75,000 grant from the American Council of Learned Societies is funding the writing of a book by Richard Brent Turner, professor of African American Religious History, titled Soundtrack to a Movement: African-American Islam, Jazz, and Black Internationalism.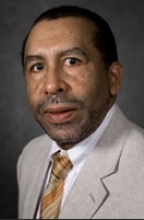 "The book argues that it was jazz musicians, among others, who led the way in shaping African-American encounters with Islam in Boston, New York, and Philadelphia, as they developed a black-Atlantic cool that influenced both religion and jazz styles as well as black masculinity and femininity during the Cold War and continuing up to the Civil Rights and Black Power Movements in the 1960s."
The Office of the Vice President for Research provides researchers and scholars with resources, guidance, and inspiration to secure funding, collaborate, innovate, and forge frontiers of discovery that benefit everyone. More at http://research.uiowa.edu, and on Twitter: @DaretoDiscover. 
Photos (from top): Vice President for Research Marty Scholtz; Pat Winokur, executive dean and professor of internal medicine in the Carver College of Medicine; Julia Leonard, associate professor in the Graduate College's Center for the Book; and Richard Brent Turner, professor of African American Religious History.