The Association of Public Health Laboratories (APHL) named the State Hygienic Laboratory at the University of Iowa as the healthiest lab in the nation at the association's annual meeting in May.
Created in 2009, the APHL Healthiest Laboratory Award is part of its Healthiest Laboratory Initiative. Sponsored by HDR, Inc., an architectural firm specializing in laboratory design, the award recognizes an APHL member laboratory that is committed to safety, environmental process, environmental policy and employee health and wellness.
The APHL represents a range of state and local governmental health laboratories in the United States and collaborates with federal agencies to execute national health initiatives. During public health emergencies, it operates as a coordinating center for laboratory responses.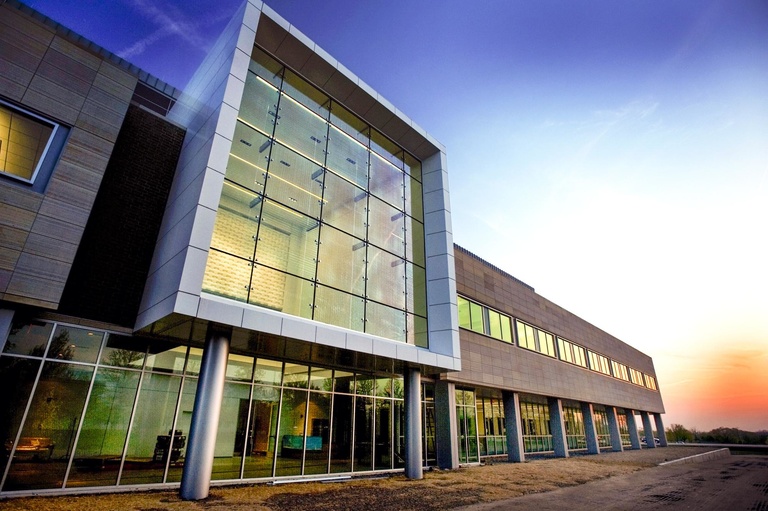 "We're proud to receive this recognition from the APHL for our commitment to create a healthy work culture for our staff, and the broader environment," said Michael Pentella, director of the State Hygienic Laboratory (SHL). "We believe that our laboratory building, which was designed with eco-friendly and sustainable principles in mind from its inception, creates a welcoming environment for our staff and customers and aligns with our goals to conduct our work in an environmentally responsible way." The SHL building received a LEED gold certification from the U.S. Building Council.
A key factor in earning the top spot this year was the State Hygienic Laboratory's high scores on the APHL Self-Assessment Checklist, which measures health promotion, environmental sustainability, and policy implementation. The SHL received points for its participation in the University of Iowa's staff wellness programs, which promotes exercise, health screening, smoking cessation, and proper diet and weight. The Lab's safety training programs and provision of various types of safety equipment earned it high scores in the clinical safety section of the questionnaire. Additional points were awarded due to the facility's facilities that promote health and wellness, including showers, bike storage, natural lighting throughout most of the building, and the use of environmentally friendly cleaning products.
The SHL received $1,000 with the award to support health and wellness initiatives for staff.