Wednesday, April 19, 2023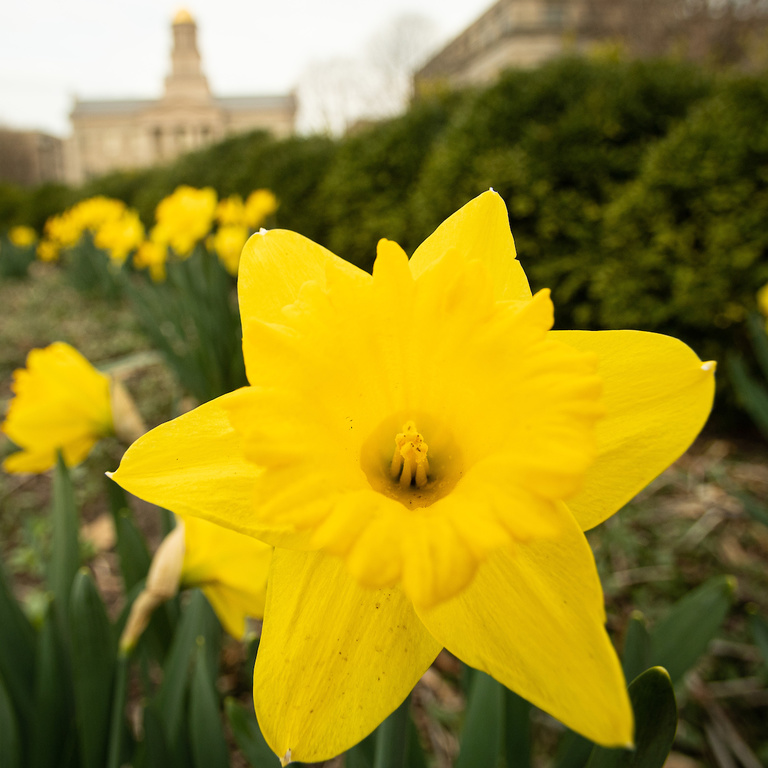 Each year, as the daffodils begin to appear along walkways on campus, the Iowa Center for Research by Undergraduates (ICRU) orchestrates another campus tradition that signals that spring is upon us — the Spring Undergraduate Research Festival. All students involved in mentored research or creative work are invited to present their work in a lively event in the University Capitol Center.
At this year's event on March 29, 110 undergraduates gathered posters and visual displays. A variety of judges, including faculty, graduate students, and peers, as well as members of the community, were on hand to discuss the students' work and provide valuable feedback.
"This is an incredible opportunity for Iowa students to practice and hone their communication skills," said Bob Kirby, director of ICRU. "From designing a poster, to giving a short pitch about what they study and why it matters, to fielding questions from experts in their field as well as non-experts, everything about this experience is designed to help students boost critical communication skills that will help them succeed in whatever comes next for them."
One in three undergraduates participates in research by the time that they graduate from the University of Iowa.
The Spring Undergraduate Research Festival's program of presenters and program of abstracts are available on the ICRU website. The program is held twice annually, once in the spring and once in the fall semester.
View photos from the event below. [credit: Justin Torner]