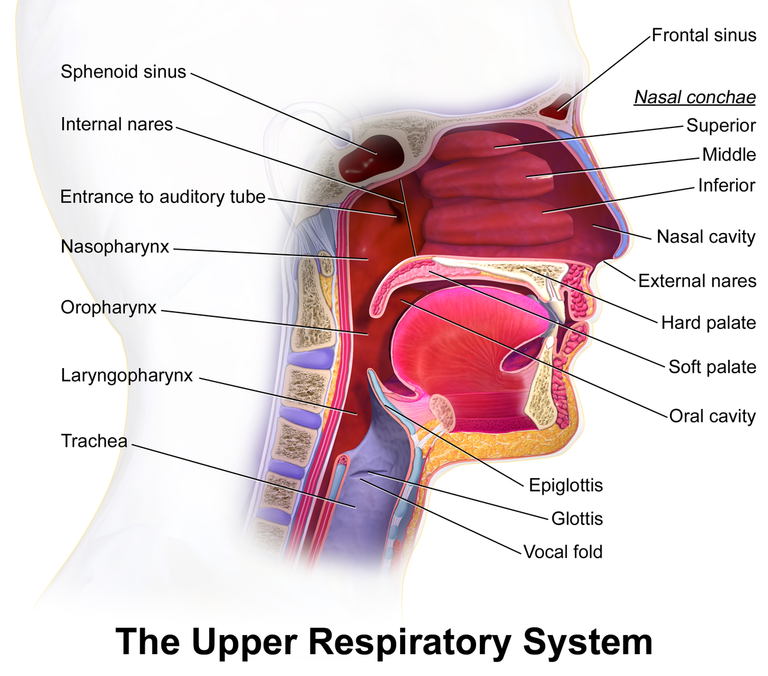 The upper airway is a primary portal between our physiology and the environment. Sensing and signaling pathways impact brain activity and alert us to changing environmental conditions, while anatomic features within the upper airway serve to filter, humidify, and warm inhaled air to maintain proper lung function.
The upper airway is linked to a myriad of diseases and plays a central role in determining an individual's susceptibility to airborne pollutants (including allergens, viruses, bacteria, and particulate matter). Yet little is understood about how upper airway variations are driven by environmental factors or patterns of activity, or the ways in which structural differences within the upper airways impact sensing, biofeedback, primary respiratory disorders, or environmental sensitivities. The unfolding impacts of climate change and pandemics like SARS CoV-2 compel firmer understanding of this complex aspect of our physiology.
Through this Jumpstarting Tomorrow project, the team will deliver the clinical imaging and modeling tools necessary to undertake research on this part of the human anatomy that will bring the capability to address human health from the perspectives of a broad range of disciplines, including neurology, otolaryngology, anthropology, atmospheric sciences, immunology, and others.
Project Aims
Develop techniques to characterize upper airway morphology and dynamics during breathing using 3D dynamic MRI coupled with ultra-high-resolution, low-dose CT imaging.
Develop simulation and experimental tools to model the thermal-fluid and particulate transport  processes within the upper airway.
Explore hypotheses of upper airway function by leveraging tools from Aims 1 and 2.
Engage the community to build a team of clinicians, engineers, biological, physical, and social scientists whose diverse approaches will converge to study the upper airway tract and its role in numerous aspects of human health.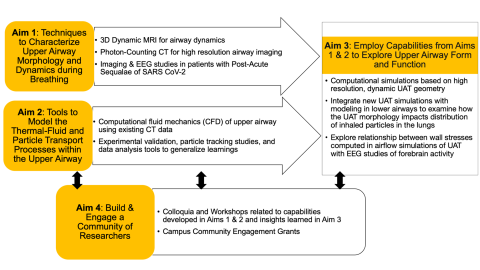 Core Team
Team PI: Sarah Vigmostad (Biomedical Engineering)
Co-PIs: