Tuesday, September 6, 2016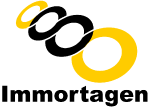 Immortagen, Inc., a University of Iowa spinoff venture, announced it has completed its Series A equity financing.  
Led by John Pappajohn of Des Moines, Iowa, Immortagen has already hired its initial scientists and begun increasing its industry presence, while pushing forward with several product platforms.
Launched in 2014 by UI researchers Donghai Dai, M.D., Ph.D., MS; Kristina Thiel, Ph.D.; Baoli Yang, M.D., Ph.D.; and Kimberly Leslie, M.D.; Immortagen is a cutting edge women's cancer company that is developing genetic analysis tools for personalized medicine. These proprietary tools will assist pharmaceutical and diagnostics companies to interpret next-generation genetic data and guide clinical trial design and recruitment.
Of the company's recent financing, Immortagen President & CEO Kurt F. Heiar said, "Our initial financing will allow us to continue to develop our prototype artificial intelligence-based algorithms, which we believe have the potential to dramatically drive forward drug matching for the development of new oncology drugs and diagnostics.  While we are initially focused on women's cancers due to the world-class expertise of our four Founders, we ultimately believe our portfolio will be applicable to a broad range of solid tumors."
Vice President Biden's Cancer Moonshot Initiative placed personalized medicine in the national spotlight. The ultimate goal of personalized medicine is to custom-design cancer therapies for each individual patient based on his/her tumor's unique genetic properties.
"Our product pipeline fills a key gap in the interpretation of tumor genetic data," said Thiel, Immortagen's co-founder and Vice President of Business Development. "This information may help industry and physicians alike to treat each patient with a drug that is most likely to be effective, and hence improve patient outcomes."
Immortagen, Inc. was selected as the University of Iowa Start Up of the Year for 2016 and is based at the UI Research Park in Coralville, Iowa. Immortagen previously received funding from the Iowa Economic Development Authority and the UI GAP Commercialization Fund through UI Ventures. For more information, visit www.immortagen.com.    
UI Ventures, part of the UI Office of the Vice President for Research and Economic Development, assists university inventors in creating new ventures based on their research. UI Ventures provides education and mentoring to advance entrepreneurs and emerging growth companies by linking them with the capital, talent and other critical resources they need for success. More at http://uiventures.uiowa.edu/