Wednesday, September 27, 2017
A panel of UI faculty and staff will lead an informational session about the funding opportunities available from the Patient-Centered Outcomes Research Institute (PCORI) from 3-4 p.m. Oct. 12 in C44-A of General Hospital.  Panelists will highlight information gleaned from PCORI's recent "Getting to Know PCORI" workshop as well as campus assistance available to researchers as they prepare PCORI proposals.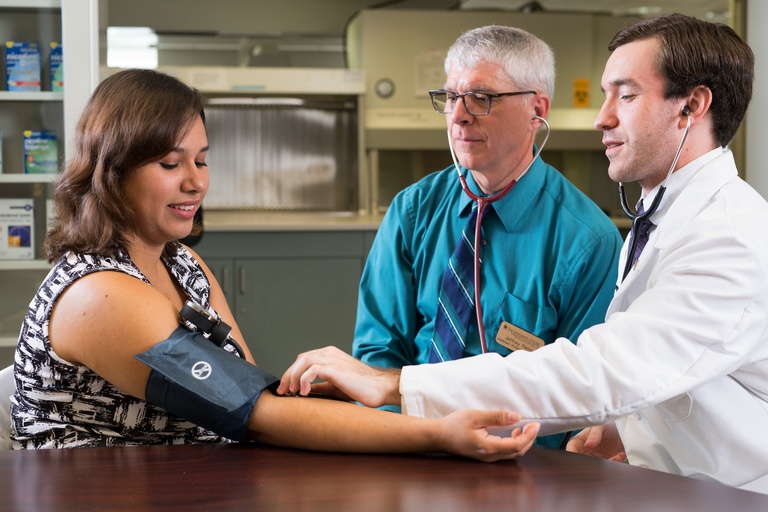 PCORI was established to fund research that can help patients and those who care for them make better-informed decisions about the healthcare choices they face every day, guided by those who will use that information. PCORI has funded more than $1.6 billion in research and related projects, including those that support the methods and capacity for conducting that research. They also provide funding to help more patients and other stakeholders become involved in the research process.
Panelists at the Oct. 12 session include Amanda Miller, Program Director of the Mood Disorders Center; Mark Vander Weg, Associate Professor of Internal Medicine; and Natalie Denburg, Associate Professor of Neurology. They will be joined by UI staff members Mary Blackwood and Diana Boeglin from the Division of Sponsored Programs, Nancy David and Kimberly Dukes from the Institute for Clinical and Translational Science, and Aaron Kline from the Research Development Office, to discuss available UI resources to assist with applications for funding.
Registration is requested at http://pcori.eventbrite.com. For questions about the event, please contact Aaron Kline at aaron-kline@uiowa.edu.
This event is sponsored by the Research Development Office, Division of Sponsored Programs, and Institute for Clinical and Translational Science.
The Office of the Vice President for Research and Economic Development provides resources and support to researchers and scholars at the University of Iowa and to businesses across Iowa with the goal of forging new frontiers of discovery and innovation and promoting a culture of creativity that benefits the campus, the state, and the world. More at http://research.uiowa.edu, and on Twitter: @DaretoDiscover.