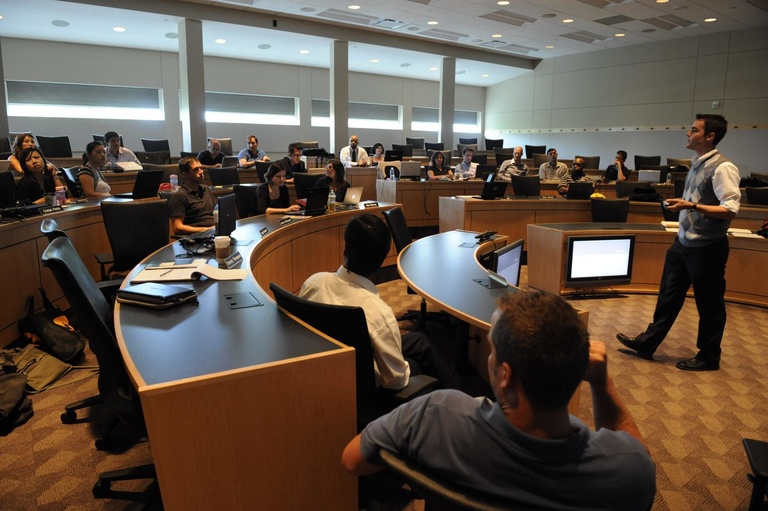 University of Iowa faculty and staff are invited to register for a daylong grant writing seminar sponsored by the Research Development Office, a unit of the Office of the Vice President for Research and Economic Development (OVPRED), in collaboration with the Carver College of Medicine Office of Faculty Affairs and Development.
The "Writing Winning Grant Proposals" seminar will be led by Dr. John Robertson, Managing Member of Grant Writer's Seminars and Workshops (GWSW), on Friday, October 26, 2018, 8:30am - 4:30pm at the Hilton Garden Inn, 328 S. Clinton Street. The registration fee for the workshop is $150, which includes a grant writing workbook and lunch. Participants are encouraged to check the registration website to see if sponsored registrations are available from their college or department. The registration deadline is October 8, 2018.
For faculty members who are interested in receiving one-on-one coaching and personalized feedback on their grant proposal, a Phase II workshop will be offered in February 2019. The Phase II workshop is limited to 25 participants who participate in the seminar in October 2018 and who are nominated by their collegiate associate dean. Faculty must contact their associate dean for research no later than Thursday, August 23, 2018, to indicate interest in attending. Details are on the registration website.
The Office of the Vice President for Research and Economic Development provides resources and support to researchers and scholars at the University of Iowa and to businesses across Iowa with the goal of forging new frontiers of discovery and innovation and promoting a culture of creativity that benefits the campus, the state, and the world. More at http://research.uiowa.edu, and on Twitter: @DaretoDiscover.