The new Pivot database, launched in January 2019, serves as a one-stop-shop for University of Iowa researchers who want to search for potential collaborators and external funding opportunities.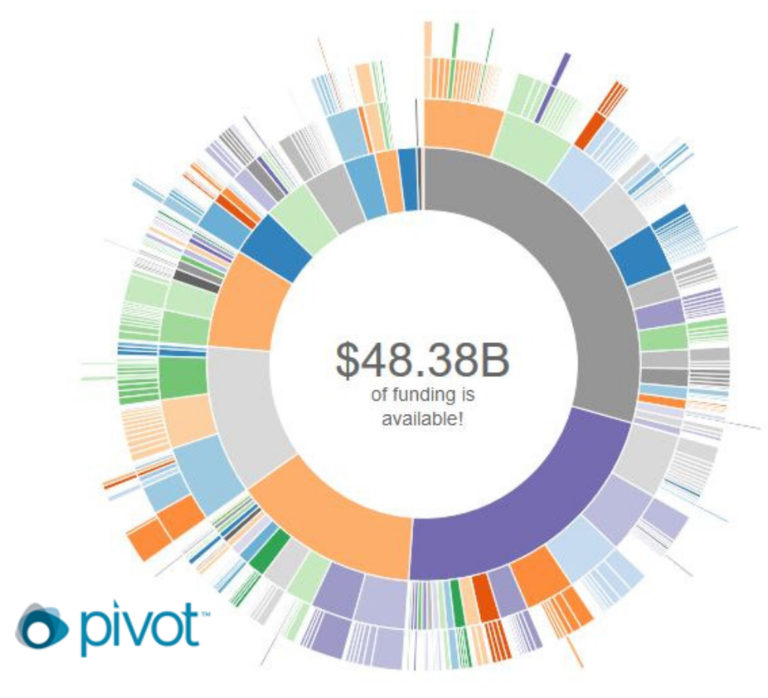 University of Iowa faculty, staff, and students may now use the database to identify funding opportunities from governments, corporations, non-profit organizations, foundations, and other private sources. Users may also sign up to receive weekly funding alerts based on their search criteria.
Pivot replaces the University of Iowa's subscription to the SPIN funding database.
In addition to the funding search tools, Pivot also offers functionality to support research collaborations. Users can search for researcher expertise on the University of Iowa campus or at other institutions within the U.S. and internationally. Three million faculty profiles are included in the database.
"Pivot further accelerates the research process by integrating funding and collaborator discovery into one tool," said Jennifer Lassner, Senior Assistant Vice President for Research. "Members of the UI community have expressed interest in new tools to identify potential research collaborators. We are pleased to launch Pivot to help meet this need on campus."
New users can log in to Pivot using their HawkID and password at https://pivot.proquest.com/.
The Division of Sponsored Programs will host two informational sessions, "Finding Funding Opportunities with Pivot and Other Resources," on Tuesday, February 5, 11:00am-Noon, in Hardin Library West Information Commons, and Wednesday, February 20, 1:00-2:00pm, in 2390 University Capitol Centre.
Questions about using the Pivot database may be directed to Oliva Smith in the Division of Sponsored Programs at oliva-smith@uiowa.edu or 335-3708.
The launch of Pivot on the University of Iowa campus is a collaborative effort from the Research Development Office, Division of Sponsored Programs, and the UI Libraries.