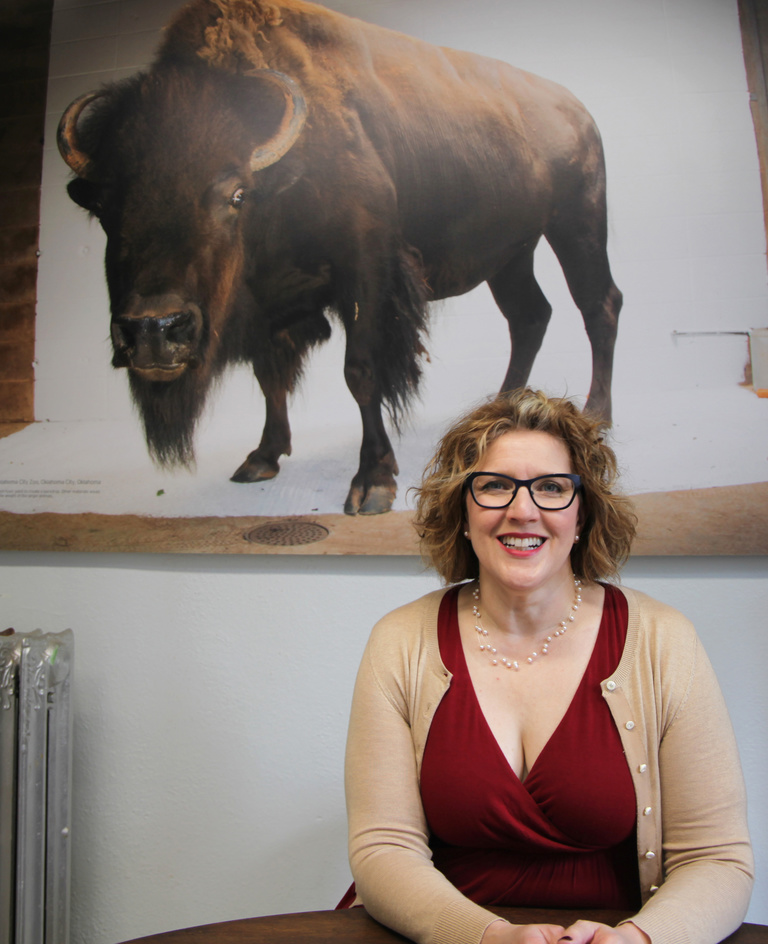 Liz Crooks has been named University of Iowa Pentacrest Museums director, effective June 1, after a year in the role on an interim basis.
Pentacrest Museums includes the Old Capitol Museum and the UI Museum of Natural History.
"I feel honored to be chosen as the permanent director for the museums and I'm eager to continue the work undertaken over the last year," Crooks said. "I am grateful to the Office of the Vice President for this opportunity and its trust in me."
John Keller, interim vice president for research, said Crooks has done a wonderful job leading the Pentacrest Museums as interim director.
"The museums and all the people they serve are in good hands under her continued leadership," he said.
Crooks has held several administrative positions within the museums and across campus, including in the UI Graduate College (2012-2016) and the UI Center for Human Rights (2005-2012). She was also endowment campaign coordinator for the Figge Art Museum in 2010.
In addition to her professional responsibilities, Crooks has served on a number of committees at the university and beyond, including on the Iowa City Community School District Board of Directors, the UI Museum Studies Program Advisory Committee and Humanities for the Public Good Advisory Committee, as well as the Iowa Museum Association Board of Directors.
She holds a Master of Arts degree in museum studies from Western Illinois University, and a bachelor's degree and graduate certificate in book arts from the UI.
The Pentacrest Museums is part of the Office of the Vice President for Research, which provides researchers and scholars with resources, guidance, and inspiration to secure funding, collaborate, innovate, and forge frontiers of discovery that benefit everyone. More at http://research.uiowa.edu, and on Twitter: @DaretoDiscover.