Thursday, October 3, 2019
A representative with Ximbio, the world's largest non-profit dedicated to broadening access to life science research tools, will be available at the University of Iowa Research Foundation (UIRF) table during the Research Services Fair Oct. 10.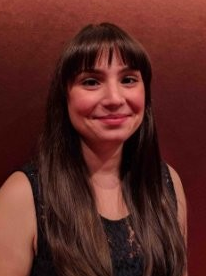 The fair starts at 1 p.m. at Hancher Auditorium and concludes with a Science on Tap presentation from 5:30 to 6:30 p.m.
Ximbio was created by Cancer Research UK to broaden the availability of life science research tools, especially tools created with government and charitable funds. Research tools like antibodies, cell lines, mouse models, and small molecules are often the key to unlocking challenging scientific questions, and many UI researchers have developed unique research tools to aid their investigations. Once created, these tools can also help advance the discoveries of other scientists worldwide.
At the fair, UIRF staff and Ximbio Business Development Manager Sabrina Kamran will answer questions and provide information about an agreement signed between the two earlier this year that cuts down on the paperwork previously required to distribute reagents to researchers. Under the agreement, UI researchers with reagents accepted into the Ximbio program no longer need to submit requests to distribute their materials under material transfer agreements. Instead, they can direct colleagues to the Ximbio website.
Ximbio sells reagents directly to researchers but also has partnerships with more than 200 life science companies. UIRF receives a share of revenue from sales and distributes this revenue under the university's Intellectual Property Policy.
Kamran joined Ximbio in 2019 after completing her doctorate in pharmacology and a Technology Entrepreneurial Certificate (Foster School of Business) at the University of Washington. She currently maanages institutional partnerships and "Ximbassador" programs across the United States and Canada. Prior to joining Ximbio, she was at the angel investment group WINGS-The Medical Technology Angels in Seattle and consulted for early-stage startups in the Seattle area.
Attendance to the Research Services Fair is free but registration is strongly encouraged to help plan for food and beverages and ease check-in the day of the event. Click here to register.
The UIRF is part of the University of Iowa Office of the Vice President for Research, which provides researchers and scholars with resources, guidance, and inspiration to secure funding, collaborate, innovate, and forge frontiers of discovery that benefit everyone. More at http://research.uiowa.edu, and on Twitter: @DaretoDiscover.