Friday, September 25, 2020
The Dare to Discover campaign will feature undergraduate and graduate student researchers from a wide range of disciplines in a digital campaign in early 2021.
This is the fourth year for the student-focused campaign, which seeks to showcase the breadth of research, innovation, and creative works generated by student researchers and scholars at the University of Iowa. This is the first time that the students' stories will be shared exclusively online – via a website, social media, and feature news stories.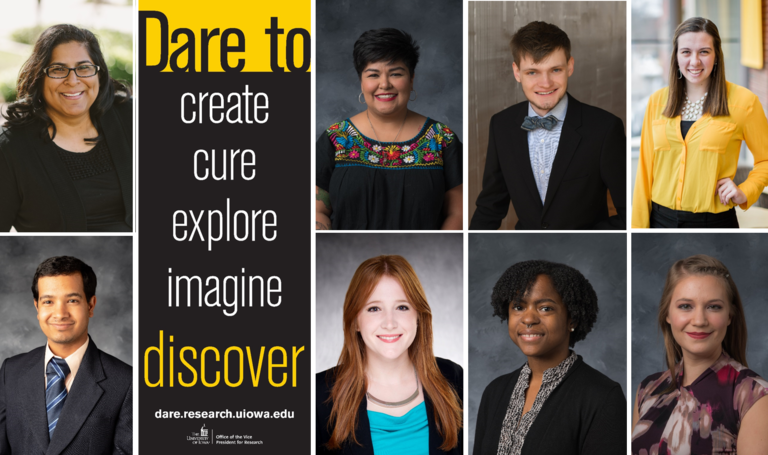 "We're proud that students can come to the University of Iowa and participate in diverse and ground-breaking research projects with their faculty mentors," said Marty Scholtz, Vice President for Research. "The work that they accomplish while they are here is inspiring – from public health to space science to art history to biomedicine."
Faculty, staff, and fellow students are encouraged to nominate graduate and undergraduate students for the campaign via a nomination form. Nominations are due by October 21, 2020. Student researchers who are selected for the campaign will be notified in November.
The Office of the Vice President for Research provides researchers and scholars with resources, guidance, and inspiration to secure funding, collaborate, innovate, and forge frontiers of discovery that benefit everyone. More at http://research.uiowa.edu, and on Twitter: @DaretoDiscover.