Tuesday, October 20, 2020
The annual festival, hosted by the Iowa Center for Research by Undergraduates (ICRU,) will be held in short sessions via Zoom during the week of November 9-13, 2020.
"Despite the challenges of the fall 2020 semester, University of Iowa undergraduates have collaborated with faculty mentors to participate in research all over campus, and remotely, that complements their academic studies and develops skills for their future career," said Bob Kirby, Director of ICRU.  "The annual Fall Undergraduate Research Festival provides them with the chance to virtually showcase their projects, practice communication skills and share their work more broadly than ever before."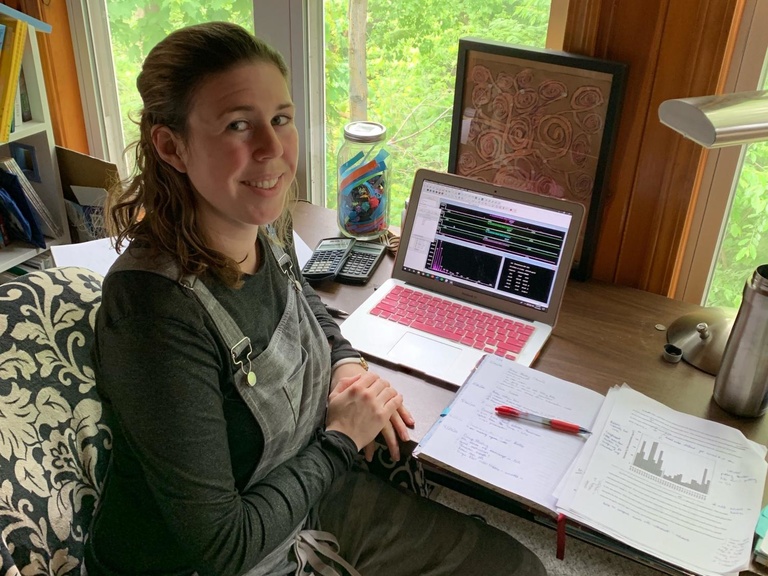 In order to participate in the festival, students must submit a three-minute video about their research and participate in a short panel discussion with a moderator and two other students in their research area.
Faculty members, postdocs, graduate students, and staff members are needed to serve as moderators and judges for the short sessions, which are 20 minutes each.
In order to present their research in the festival, undergraduates students must register by Friday, October 30, and submit a three-minute video by noon on Friday, November 6.
Moderators and judges are asked to register by 5:00pm on Wednesday, November 4.
Details about the festival, including scheduling information and FAQs, are available on ICRU's web site.