Wednesday, March 24, 2021
Gabrielle "Gabby" Chelette, an Institutional Review Board (IRB) application analyst in the University of Iowa's Human Subjects Office (HSO), recently placed second in the Pomerantz Career Center's 6th annual Student Supervisor of the Year Award, winning a Certificate of Distinction.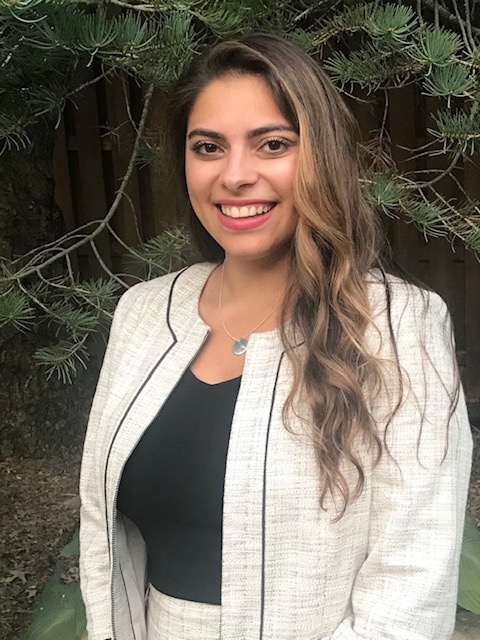 The certificate means Chelette was voted among the Top 7 overall student supervisors on the UI campus. The Pomerantz Center received 90 nominations representing 81 unique supervisors. Marco Hefti from the Carver College of Medicine's Department of Pathology won first place.
The award recognizes student supervisors who meet one or more of the following qualifications: provides excellent training, coaching, and professional development opportunities to student employees; helps students connect learning in the classroom to experiences on the job; assists students in connecting job skill development to future professional employment; and showcases how much they care about the student as a person.
HSO Director Michele Countryman said Chelette took over as a student supervisor last summer and called her a "rockstar" in that office.
Chelette has a bachelor of arts degree in elementary education and teaching from the UI and is working on a master of science degree in strategic human resources management through St. Joseph's University in Philadelphia. She's also a Certified Diversity Professional Candidate, which involves training related to diversity, equality, and inclusion.
Among her duties with HSO, she supervises two students who conduct pre-reviews of IRB materials, providing mentorship and coaching. Proposed research involving human subjects must be reviewed, and approved, by one of a number of Institutional Review Boards before it can proceed.
Chelette was nominated for the award by one of her students, Brooke McKeon, who credited her supervisor with helping McKeon and her other student manage their workload during the pandemic while balancing her other responsibilities.
"Often, when I become too overwhelmed with work, Gabby will take some off my hands and do it herself," McKeon said. "Being a supervisor of two students, working her full-time job, and attending graduate school for her management degree, means she's a very busy woman, but she always makes time to help her students if they need it."
The Human Subjects Office is part of the University of Iowa Office of the Vice President for Research, which provides researchers and scholars with resources, guidance, and inspiration to secure funding, collaborate, innovate, and forge frontiers of discovery that benefit everyone. More at http://research.uiowa.edu, and on Twitter: @DaretoDiscover