Vice President for Research Marty Scholtz has selected Kristy Nabhan-Warren and Aliasger Salem as the associate vice presidents for research. They will begin their new part-time roles on July 1.
"I am looking forward to Professor Nabhan-Warren and Professor Salem joining the senior leadership team in the Office of the Vice President for Research (OVPR)," said Scholtz. "They each bring a unique blend of skills to the job, including a strong record of campus leadership, excellence in research and scholarship, and a commitment public engagement with audiences outside of academia. We are lucky to have them join our team."
The new associate vice presidents for research will recommend new programs to stimulate external funding in all disciplines and work to stimulate new interactions between interdisciplinary research teams. Salem's position will have a special focus on biomedical, engineering, and mathematics disciplines, and Nabhan-Warren's will have a special focus on arts, humanities, and social sciences. They will also advise the Vice President for Research on the development of new research initiatives.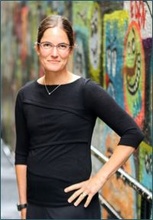 Nabhan-Warren is professor and V.O. and Elizabeth Kahl Figge Chair of Catholic Studies in the Departments of Religious Studies and Gender, Women's and Sexuality Studies in the University of Iowa College of Liberal Arts and Sciences. She earned her Ph.D. from Indiana University in 2001 and joined the University of Iowa faculty in 2012.
Her research focuses on U.S. Latinx Catholics, and the intersections of religion, work, and migration in the Midwestern United States. Her newest book, which came out last September with the University of North Carolina Press, is Meatpacking America: How Migration, Work and Faith Unite and Divide the Heartland. A deep ethnographic study that focuses on the intersections of migration, religion, and work in Iowa, Meatpacking America has garnered much interest from academics and the general public alike.
"I am so excited about this new role within OVPR, and to be part of Marty's team to support and amplify University colleagues' research and scholarship," said Nabhan-Warren. "This is a unique and exciting opportunity to innovate alongside colleagues from many colleges and OVPR. I can't wait to get started."
Salem is the Bighley Chair and Professor of Pharmaceutical Sciences in the University of Iowa College of Pharmacy and has secondary appointments in the College of Dentistry, the College of Engineering and the College of Liberal Arts and Sciences. He leads the Experimental Therapeutics program in the Holden Comprehensive Cancer Center and co-directs the Nanotoxicology Core at the Environmental Health Sciences Research Center.
His research interests are primarily focused on regenerative medicine, the rational design of novel drug and gene delivery systems, and on the development of vaccines that stimulate potent antigen-specific immune responses. He joined the University of Iowa faculty in 2004 after completing a postdoctoral fellowship at the Johns Hopkins School of Medicine and received his Ph.D. in pharmacy at the University of Nottingham, UK in 2001.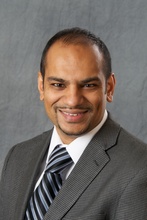 "I am looking forward to supporting and advancing the research mission of the University of Iowa in this new position," said Salem.
These positions will divide many of the responsibilities of former Associate Vice President for Research Ann Ricketts and Senior Associate Vice President for Research Rich Hichwa. Ricketts returned to the Division of Sponsored Programs in December 2021, and Hichwa is preparing his retirement.
The search committee was chaired by Donna Hammond and Chris Merrill and included Allan Guymon, Tammie Walker, Dave Wiemer, Mike Weaver, and Wendy Loney.