It's not too early to nominate a University of Iowa (UI) student or postdoctoral researcher who is on campus this summer for the next downtown banner campaign.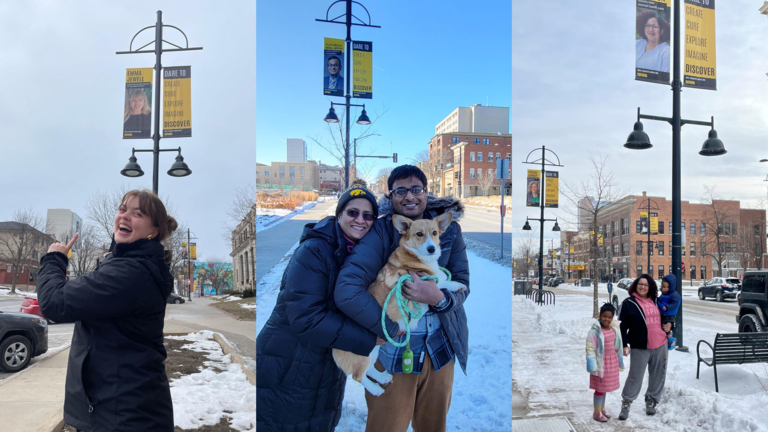 The banner campaign, held annually since 2016, promotes the research, scholarly, and creative achievements generated by exceptional UI undergraduate students, graduate students, and postdocs. Approximately 60 researchers and scholars are featured each year.
Nominations are due by September 13 via an online form.
Early nominations of students and postdocs who are working on campus this summer are especially encouraged before June 20. Up to 20 individuals will be selected during this early nomination period to work with a University photographer over the summer to capture dynamic images for the campaign in their lab or work space.
In total, 60 researchers will be selected for the campaign and notified by late September. The banners will be installed in January 2023 and remain in place through mid-March 2023.
Nominations of students and postdocs from diverse backgrounds and that represent a range of disciplines, especially the arts and humanities, are encouraged.
The Office of the Vice President for Research (OVPR) sponsors the project.