Thursday, December 15, 2022
The Research Development Office (RDO) is seeking applications for collaborative, 18-month OVPR Community Engaged Scholars proposals. The program supports community engaged research and scholarship partnerships that reciprocally benefit the University and Iowa communities.
Working with the Office of Community Engagement, RDO will offer two workshops for interested applicants:
Community-Engaged Research Best Practices and Grant Overview
Thursday, Jan. 19, 12:00 – 1:30pm
This seminar will provide participants a broad overview of community-engaged research and detail information on the Community Engaged Scholars grant program.
OVPR Community Engaged Scholars Workshop: Pitch Your Proposal
Friday, Feb. 17, 12:00 – 1:30pm
This workshop will provide participants with an opportunity to workshop their ideas for a community-engaged research project, pitch their proposal concepts and receive constructive feedback.
Register for both workshops here.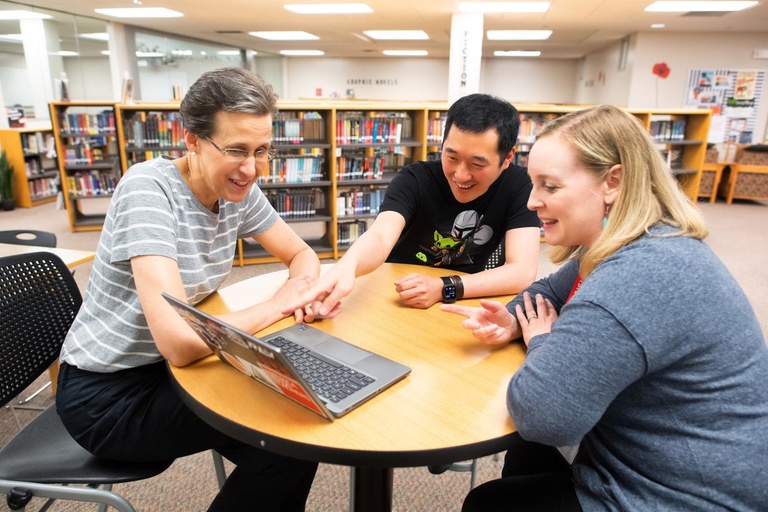 "This program is an excellent opportunity for teams of scholars and community partners to come together to achieve a shared goal that will benefit local Iowa communities," said Aaron Kline, director of the Research Development Office.
Letters of Intent for the Community Engaged Scholars Program are due Feb. 3, 2023. Full proposals are due April 14, 2023, and by invitation only.
Details about the request for proposals, and instructions for applying, are available here.
The Seeding Excellence Initiative is made possible through funding to Research Development Office, a unit of the Office of the Vice President for Research, from the public-private partnership (P3) Year 1 funding cycle.
Related story: CLAS professors receive funding for community engaged scholarship