Friday, December 30, 2022
While the University of Iowa has a legacy of producing literary titans, writing plays a crucial role in scholarship and creative activity throughout all academic disciplines. Book Matters, a new event series hosted by the Office of the Vice President for Research (OVPR), will celebrate the written works of faculty members across campus.
A companion program for Creative Matters, Book Matters will provide opportunities for campus and community to come together to discuss ideas, network, and celebrate the University of Iowa authors outside traditional writing departments. The 2022-23 Book Matters series will include readings at Prairie Lights, an interdisciplinary discussion panel at the Stanley Museum of Art, and a reception to honor faculty authors.
"I think it's really important for the OVPR to lead the way in recognizing that there are many talented writers in departments across our campus," said Kristy Nabhan-Warren, associate vice president for research.
"Producing a scholarly book can take anywhere from 5 to 10 years and is a career milestone for tenure-track faculty in qualitative research disciplines," said Nabhan-Warren, a professor who holds the V.O. and Elizabeth Kahl Figge Chair of Catholic Studies in the Departments of Religious Studies and Gender, Women's and Sexuality Studies.
The series is part of a broader effort spearheaded by the OVPR to support and celebrate writing across the disciplines and help position the institution as the university where faculty write for a broad audience and think deeply about scholarship for the public good.
"The whole initiative is aimed at helping to position our authors to share their work with a broad audience, showcasing the excellence of our book writers and showing the importance of their work, and showing how their work matters on a deep level for Iowans and the people beyond," said Nabhan-Warren.
If you are a faculty member with a recently published or forthcoming book and wish to participate in future Book Matters events, please complete this form.
Detailed information is available online at https://research.uiowa.edu/book-matters. All events are free and open to the public, but RSVPs are encouraged.
Victor Ray at Prairie Lights
Join us for a reading and reception co-sponsored by Prairie Lights in celebration of Victor Ray's new book, On Critical Race Theory.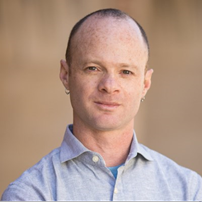 Tuesday, Nov. 29
7 – 8:30 p.m.
Prairie Lights, 15 S. Dubuque St., Iowa City
Ray is the F. Wendell Miller Associate Professor in the UI Departments of Sociology and Criminology and African American Studies.  In addition to this research, Victor is also an active public scholar, publishing commentary in outlets such as The Washington Post, Newsweek, and Boston Review.
In succinct, thoughtful essays, Ray presents, analyzes, and breaks down the scholarship and concepts that constitute this often-misconstrued term. He explores how the conversation on critical race theory has expanded into the contemporary popular conscience, showing why critical race theory matters and why we should all care.
After the reading, Ray will be joined by Lina-Maria Murillo, assistant professor in the UI Departments of Gender, Women's, and Sexuality Studies, History, and Latina/o/x Studies, for a conversation and Q&A with the audience.
Book Matters at the Stanley: Scholars in Conversation
Please join us for an interdisciplinary conversation featuring three University of Iowa community-engaged scholars who have recently published co-authored, collaborative works. A Q&A will follow the remarks.

Thursday, Feb. 16, 2023
5 - 6:30 p.m.
Stanley Museum of Art, 160 W. Burlington St., Iowa City
This event is co-hosted by the University of Iowa Stanley Museum of Art.
Tara Bynum at Prairie Lights
Join us for a reading and discussion, co-sponsored by Prairie Lights, to celebrate Tara Bynum's book, Reading Pleasures. Bynum is assistant professor in the UI Departments of English and African American Studies and a scholar of early African American literary histories before 1800.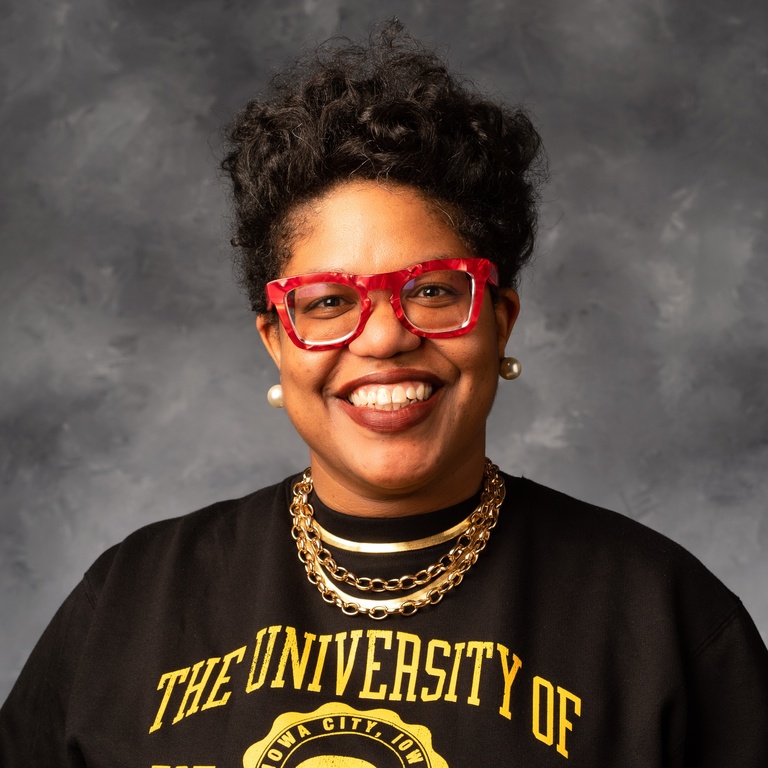 Wednesday, March 22, 2023
7 – 8:30 p.m.
Prairie Lights, 15 S. Dubuque St., Iowa City
In the early United States, a Black person committed an act of resistance simply by reading and writing. Yet we overlook that these activities also brought pleasure. Tara A. Bynum tells the compelling stories of four early American writers who expressed feeling good despite living while enslaved or only nominally free. The poet Phillis Wheatley delights in writing letters to a friend. Ministers John Marrant and James Albert Ukawsaw Gronniosaw memorialize their love for God. David Walker's pamphlets ask Black Americans to claim their victory over slavery. Together, their writings reflect the joyous, if messy, humanity inside each of them.
After the reading, Bynum will be joined by Ashley Howard, assistant professor in the UI Department of History, for a conversation and Q&A with the audience.
Faculty Book Celebration
Join us for a celebration of all faculty authors who have published books during 2022 and spring 2023.
Rescheduled: Tuesday, February 21, 2023
4:30 – 6 p.m.
Old Capitol Museum, 1 N. Clinton St., Iowa City
The Office of the Vice President for Research is committed to forging new frontiers of discovery by providing resources and support to researchers and innovators at the University of Iowa, to promote a culture of creativity that enriches the campus, the state, and the world. Learn more at https://research.uiowa.edu.
Individuals with disabilities are encouraged to attend all University of Iowa-sponsored events. If you are a person with a disability who requires a reasonable accommodation to participate in this program, please contact Leslie Revaux in advance at 319-335-2131.