Mark Berg, professor and collegiate scholar in the Department of Sociology and Criminology, will serve as the interim director of the Public Policy Center, starting January 13, 2023. Berg is also the director and senior research fellow in residence of the Public Policy Center's Crime and Justice Policy Research Program. He also serves on the Executive Committee of the Injury Prevention Research Center in the College of Public Health.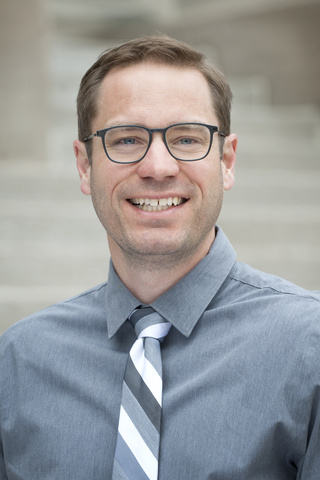 Berg earned a PhD in criminology from the University of Missouri-St. Louis in 2009 and holds an MS in sociology from Iowa State University. His research interests include the social psychology of aggression, firearm violence, and the social determinants of health across the life-course.
"In this new leadership role, I am excited to continue to work with the talented faculty and staff of the Public Policy Center (PPC) and the Iowa Social Science Research Center (ISRC)," Berg said. "This team of researchers and staff are dedicated to supporting high-impact research that tackles some of the greatest challenges of our time, and directly benefits our communities."
"The Public Policy Center has a long legacy of interdisciplinary collaboration," said Berg. The center was founded in 1988 by David Forkenbrock, professor of urban and regional planning, who served as its director until 2007. Pete Damiano, Bernstein Professor in the Department of Preventive and Community Dentistry, led the center until 2023. "These are big shoes to fill," said Berg.
"We are looking forward to continuing to expand on the 35-year legacy of the center, and imagining new ways to enhance and support social science and public policy research on our campus in the future," said Marty Scholtz, vice president for research. "I am grateful for Damiano's 15 years of service in the director role."