The Laboratory is one of five new wastewater-based centers of excellence established by Ceres Nanosciences with support from the NIH.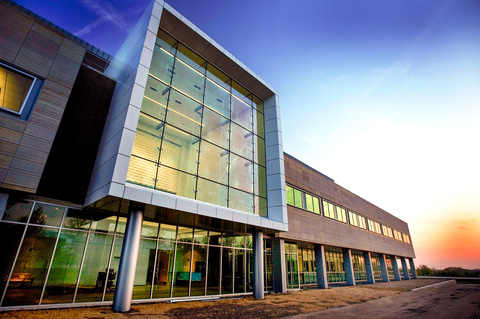 Public health officials at the University of Iowa's State Hygienic Laboratory (SHL) have emerged from the COVID-19 pandemic with improved tools for monitoring the health of Iowa's communities. One of these tools is wastewater testing, which allows officials to track the spread of pathogens such as RSV, influenza, mpox, and emerging variants of SARS-CoV-2 without having to rely on testing individuals.
Results are anonymous and not traceable to any person or household.
At the SHL, wastewater testing efforts began early in the COVID-19 pandemic with monitoring levels of SARS-CoV-2 in wastewater on the University of Iowa campus. Now with support from the National Institutes of Health (NIH) Rapid Acceleration of Diagnostics initiative and Ceres Nanosciences, a company that makes innovative products to improve life science research and diagnostic testing, these services have expanded. SHL now serves twenty-seven counties across the state.
"The expansion of our services now covers 35% of Iowa's population," said Michael Pentella, SHL director. "This includes both urban and rural communities and provides geographical coverage where testing resources are limited."
On October 25, Ceres Nanosciences announced that the SHL is one of five new wastewater-based epidemiology centers of excellence. Other new sites include the Houston Health Department, Morgan State University, the Nebraska Public Health Laboratory, and the University of Missouri. In total, 21 sites across the United States have the designation.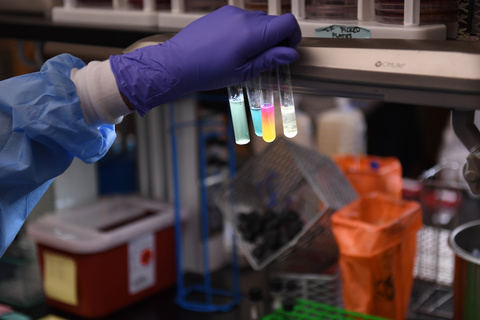 Each center of excellence receives materials and on-site training to implement Ceres' Nanotrap® particle protocol, which enables same-day delivery of wastewater testing results for over 100 samples per day. Wastewater results are shared directly with county public health officials and the CDC National Wastewater Surveillance System.
"These [21] sites have provided wastewater testing services for hundreds of locations and more than 100 million people across more than 50 states and territories in the United States," said Ben Lepene, Chief Technology Officer at Ceres Nanosciences. "This is truly an amazing national public health infrastructure that Ceres and the NIH have stood up in such a short period of time."
"At SHL, we are honored by this designation from Ceres and the NIH. Our team looks forward to continuing to collaborate with local public health departments and wastewater treatment plant operators in Iowa to provide reliable and timely data to inform public health decisions," said Pentella.
---
Since 1904, the State Hygienic Laboratory has been at the forefront of public health issues in Iowa. As the state's public health and environmental laboratory, the Hygienic Laboratory serves all of Iowa's 99 counties through disease detection, environmental monitoring, and newborn and maternal screening. On call 365 days per year, SHL helps ensure that Iowa communities are healthy places to live, work, and play.  https://www.shl.uiowa.edu/about/