Please note: The Jumpstarting Tomorrow program is no longer active.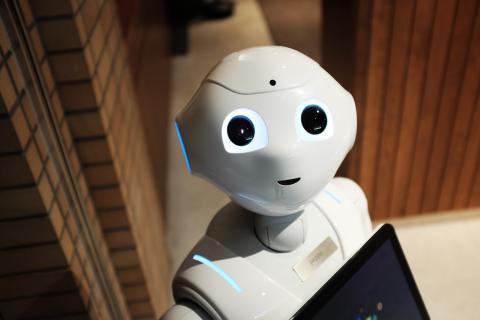 The Research Development Office (RDO) within the University of Iowa Office of the Vice President for Research (OVPR) sought applications to seed interdisciplinary and multidisciplinary research communities that advance research, creative activities, and scholarship through grants of up to $150,000.
Jumpstarting Tomorrow, a hybrid pilot grant/community-building program, will support innovative and collaborative teams that could become the vanguard for future strategic research investments by the university. The initiative was made possible through $2 million in funding to RDO from the first round of disbursements related to the UI utility public-private partnership (P3).
Program Information
Program Information
Any area of scholarly inquiry was welcome. However, research areas were encouraged to strive for convergence research that incorporated diverse campus perspectives. The National Science Foundation (NSF) defines "convergence research as having two primary characteristics: 1) research driven by a specific and compelling problem, and 2) deep integration across disciplines".
Research driven by a specific and compelling problem. Convergence research is generally inspired by the need to address a specific challenge or opportunity, whether it arises from deep scientific questions or pressing societal needs.
Deep integration across disciplines. As experts from different disciplines pursue common research challenges, their knowledge, theories, methods, data, research communities and languages become increasingly intermingled or integrated. New frameworks, paradigms or even disciplines can form sustained interactions across multiple communities.
Awarded teams are expected to help coalesce interested researchers into intellectual communities around their topic. Community building activities may range from journal clubs, networking events, speaker series, or ideation activities to name a few. The emerging communities will be supported through a competitive feasibility grant program.
The maximum research/community building awards were $150,000. Teams also assisted with distribution of an additional $50,000 in community feasibility grants.