University of Iowa Office of Research and Economic Development (OVPR&ED), the City of Iowa City, the Iowa City Area Development Group (ICAD), and the John Pappajohn Entrepreneurial Center are hosting a grand opening for MERGE and protostudios on June 15 from 3:30 – 5:30 p.m. The new collaboration space for entrepreneurs is housed at 136 S. Dubuque Street on the pedestrian mall in downtown Iowa City. A ribbon cutting and remarks by University and City leaders, including Mayor Jim Throgmorton, will start at 4:00pm.
Managed by the Iowa City Area Development Group and renovated with funding from OVPR&ED, MERGE is designed to create and cultivate a knowledge ecosystem for entrepreneurs and startups, offering vital resources and connections to successfully create, launch and grow new companies in Iowa's Creative Corridor. The MERGE co-lab space includes dedicated offices, conference rooms, business resources and community events.
protostudios is a "dry lab" for advanced prototyping and machining located in MERGE and the Department of Physics & Astronomy in Van Allen Hall. Staffed by 3D Design Prototyping Director Chuck Romans, and Engineering Prototype Director Neil Quellhorst, the facility is available to all Iowa entrepreneurs.
The grand opening event will also celebrate the launch the Translational Research Incubator (TRI), a wet-lab space on the University of Iowa campus. TRI houses four innovation-based biomedical or life science startup companies focused on commercializing technology developed at the University of Iowa.  
For more information, and to RSVP, please visit: https://www.eventbrite.com/e/merge-protostudios-open-house-tickets-34660144425.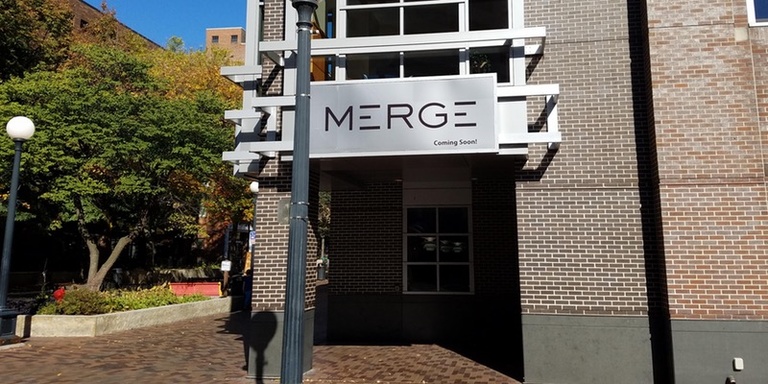 The Office of the Vice President for Research and Economic Development provides resources and support to researchers and scholars at the University of Iowa and to businesses across Iowa with the goal of forging new frontiers of discovery and innovation and promoting a culture of creativity that benefits the campus, the state, and the world. More at http://research.uiowa.edu, and on Twitter: @DaretoDiscover.